So far so good.?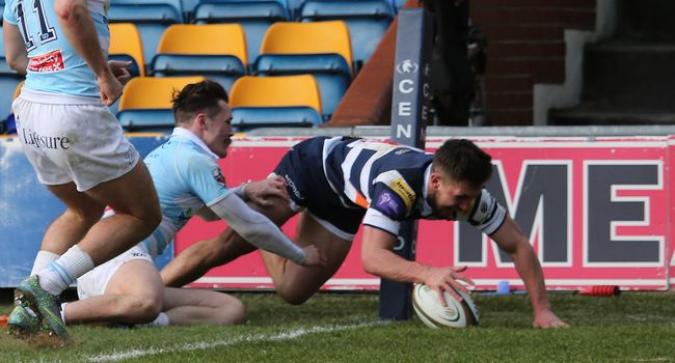 No tries yet
By WW
October 1 2019
Yorkshire Carnegie has played two games in the Championship Cup. Both have resulted in heavy defeats and the team has failed to score any points in either game. So the question is: Have we seen a glimpse of the future? Is this the way the season is going to be - a string of beatings week after week?
I would like to say that we will get better. We will get better. There I have said it. However I feel that all the other teams in the division will also get better. They have all benefitted from a pre-season which we have not. The cup is our pre-season. Having said this then only an ultra optimist would have expected us to win our first two games. I thought that we would lose heavily and we did.
We did not get any bad injuries ( always a possibility when you have not had a pre-season) and the second match showed that we are getting more competitive. Will we see further improvement at the RAG this weekend? It is too early to expect a win but I would hope that we at least score.
Our season is going to come down to four fixtures. Ampthill and Hartpury, home and away. Those are the games that we need to win if we are to survive in the Championship. The first of these key fixtures is less than three weeks away at Ampthill with a trip to Hartpury just four weeks later. Both sides have lost their first two cup games albeit scoring in each game. The match at Ampthill will be only the second league fixture and I do not expect us to get anything from the game against Bedford the week before.
Although we appear to be making progress I am reserving judgement on the "so far so good" issue until after the trip to Ampthill. A win there would be a good indicator of the squad's progress.
More Yorkshire Carnegie headlines