Quo vadis Tykes?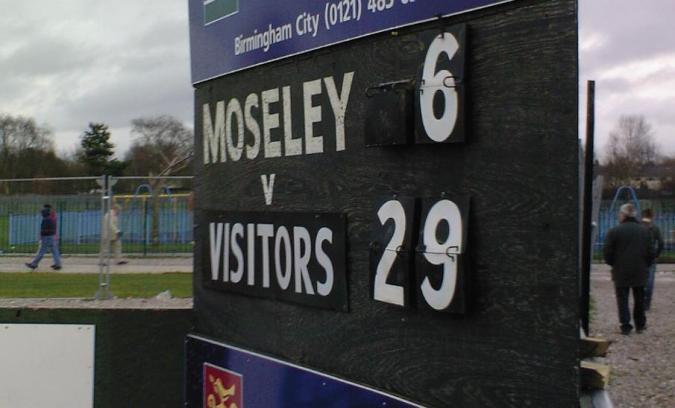 Fine ground.
By WW
April 16 2020
After lolling around in the Championship for ten years with visits to all the usual suspects we have finally moved to a different division on the rugby ladder, albeit a lower one. The RFU has confirmed which teams will be in Nat 1 next season. I had to get my atlas out (OK so I actually googled them) to find out where all the clubs are located. Then it occurred to me....
When we were playing in the Premiership (and Europe) we would pick a few venues each season and have a cultural trip to that area, taking in the rugby match but also visiting interesting sites plus nice restaurants in the region. It is time to resurrect "Tykes Trips".
First on my list is a weekend in Exeter. But Exeter is in the Prem I hear you shout. It is but Plymouth is only an hour away by train. So a weekend of culture in Exeter incorporating a nice away day to Brickfields. Perfect!
Looking down the list of clubs another old favourite is a trip to Moseley. Kenilworth is not far away but neither is the Balti Triangle. Pulled pork sandwiches beckon.
One of our "neighbours" next season will be DMP. We had a trip there for a pre-season 2 years ago. There are plenty of pubs and restaurants in the town centre which is a level walk to the stadium. Darlington is not far from Raby castle, the best preserved Tudor castle outside of Windsor.
My first reference to the atlas located Caldy on the Wirral, about 5 miles west of Birkenhead. The perfect base for a trip to Caldy is just a short ferry ride across the Mersey in Liverpool which is an absolute cultural hotspot!
For a trip darn sarf I fancy Chinnor. On discovering that it is in a lovely area twixt Oxford and Aylesbury with the Chilterns AONB just to the south, I can envisage a few days exploring the countryside(pubs) in the lead up to the match.
For my final excursion it was a toss up between Tonbridge Juddians and Cinderford. The Forest of Dean side got my vote as it is only 10 miles west of Gloucester but also close to the Wye valley.
Doubtless there will be other trips on which we will discover delightful corners of the country with much "culture". It will certainly be an interesting season whenever it starts.
View a Printer Friendly version of this Story.
Quo vadis Tykes?
Discussion started by TykesRugby.co.uk (IP Logged), 16/04/2020 07:46
TykesRugby.co.uk
16/04/2020 07:46
What do you think? You can have your say by posting below.
If you do not already have an account
Click here to Register
.
Edited 1 time(s). Last edit at 2020:04:25:13:58:38 by Wildwillie .
almostatyke
16/04/2020 08:56
Nice dreamy article WW, especially reading it with a minimum 3 weeks more of lockdown to look forward to.
I personally look forward to a cultural reconnection with the Portacabins at Moseley LOL.
Wildwillie
16/04/2020 12:35
Last time I went to Moseley we had a decent young flyhalf called George Ford.
Gelbel
16/04/2020 12:36
Ah the Mose wind tunnel but those pork sarnies.
and stonking music for scores.
almostatyke
16/04/2020 16:57
Quote:

Wildwillie

Last time I went to Moseley we had a decent young flyhalf called George Ford.
Can you remember the title of your match report?
Wildwillie
16/04/2020 18:57
I thought it might be "Ford Focus drives Tykes Fiesta" but that referred to his big brother in another match.
almostatyke
17/04/2020 09:11
Ford Focus turns into Fiesta IIRC
Wildwillie
17/04/2020 16:51
By George you are right! (I hate having to say that)
opuscoitus
17/04/2020 22:43
Well as Master Opus is based at RAF Brize Norton a father son beer bonding session is on for Chinoor and Sale Moseley Darlington Caldy are all within reach a fixture list with dates will seal the other away trips



Edited 1 time(s). Last edit at 2020:04:18:06:13:52 by opuscoitus.
leemingtyke
18/04/2020 13:45
I had 18 enjoyable months at Brize myself Opus, lovely part of the world, Carterton being the exception to the rule unfortunately.

I also remember writing a preview to our game against London Welsh when they were based in Oxford, think it was called 'how to tame a dragon'. Anyway, the point is it was commented on by some LW supporters and they were unanimous in recommending the Royal Blenheim in Oxford City centre as a good Rugby pub.
opuscoitus
18/04/2020 14:21
Yep hes loving it down there had a few decent sessions in Witney and the Bell Inn at Ducklington has seen a drunken Opus many many times as that's where we stop, several decent ales but then I let myself down by trying the cider and it's goodnight Vienna
leemingtyke
18/04/2020 15:41
Yeah we enjoyed it down there. I remember Brakspears Oxford Gold as being worth a go. Never been a fan of the cider, don't trust owt that's cloudy at the bottom!
Sorry, only registered users may post in this forum.
More Yorkshire Carnegie headlines