Location, Location, Location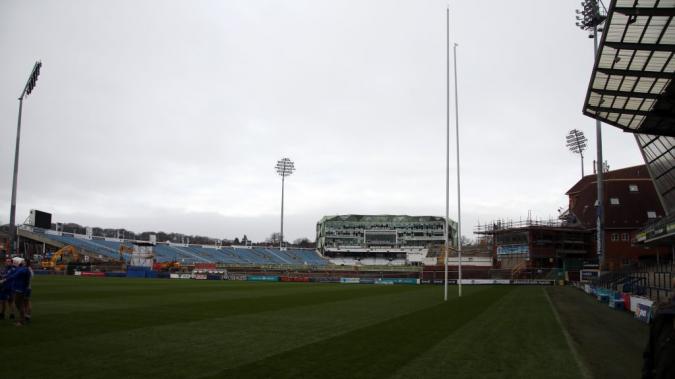 By WPL
April 24 2020
Has there ever been an April quieter on rugby rumours??? Anyone else would think that there is another major thing going on…
Of course the above statement is said with tongue firmly planted in my cheek, I fully appreciate the seriousness of the situation we are in and I'm going to be honest I wouldn't be surprised for Rugby not to be back until much later in the year. However, as I've said before, this is a rugby site and there is no reason for rugby not to be discussed.
There is news coming out, people starting to talk about the model below the premiership for finances, there was a good article in the Guardian (link) around Richmond, yes there was a dig at the RFU over ourselves, but for me that's water under the bridge, if we are around in the future then I think we will look a different club, what it does talk about is about how the players being paid will change below the premiership
Also buried in the article is a comment that we are leaving Headingley, how much truth is in that who knows, but for a bit of fun and maybe to prompt discussion, I thought I would list and talk about the places I've heard us moving to – based on nothing other than social media gossip – therefore they must be true because Dave at the chippy, heard someone in the pub that knows Phil Davies Dog Walker say so…
So where could we go…
Headingley – of course this maybe an option to stay where we are, fantastic stadium, could attract players for the facilities, but let's be honest 2-300 of us do rattle in the stadium, there is the cost of opening it up etc. But it's out home and we are familiar with it.
West Park Leeds – Was the 3 cup games last year a dry run for a move there? There is links to Headingley/Roundhay/Leeds clubs of old with the honours boards. It's a great set up for the clubhouse and has a small stand. The beer and food are good and has a proper rugby club feel. That said being a mini rugby coach up there when the wind/rain/sleet/snow comes in, it's bitterly cold with little shelter. There are a couple of buses that run from town / through Headingley that drop you off virtually outside and there is reasonable parking if the crowds are in the hundreds, thousands maybe a problem though. I know people have said there is a clause saying no professional sport there…well I don't think this can hold as we are now semi-pro at best and we've played their already!
Kirkstall – we train there so therefore a possibility, there is a decent pub nearby (Kirkstall bridge), it's the home of Headingley, could be a reasonable shout. Decent public transport links. However, it's next to 2 retail parks that struggle with traffic at the best of times, I'm not sure what the pitch situation is like since the floods of a few years ago, could spectators be kept back the require distance etc?
Leeds Beckett University – For me personally, if it's the Headingley campus it's about a 10 minute walk away. Renowned as a sports university and based on Phil's comments (link to rugby pass – thanks for the info Leeming) on a lot of our players being at Uni and LBU having a very good team I would suspect they are here. If so it could be like a home game for them. If you can get to Headingley, then you can get to here, decent parking on campus for the numbers we would need, plentiful buses running up Otley Road, fair walk from train stations mind. Added benefit you can go and sample some Otley Run delights at the start point of Woodies down the road.
Leeds University Weetwood – let's not forget we have 2 universities in Leeds, Leeds Uni has Weetwood sports ground up by Weetwood hall. A bit further out of town than Becketts, but still reasonable and possibly decent parking there (subject to low attendance numbers). Not much around it other than the stables pub, though possibly within walking distance you have a couple of restaurants / cafes on west park and arguably Fishermans wife fish and chips, Woodies and the Village Hotel.
John Charles Sports Stadium – I've seen it mentioned, a move across town, it's an established sports ground that hosts Hunslet Hawks. I have to admit, unless we are allowed to watch from the running track, I don't fancy being in the stand to watch a game. Decent parking by the looks of it and should have the bar / food facilities there. For a lot of people maybe easier to get to than Headingley.
Otley Rugby – maybe slightly controversial, but if Otley are moving to a new ground, I have no idea how this is progressing then maybe sitting in a tenant may help, though what the costs would be I have no idea.
Stanningley Rugby League – may not be a bad shout, set up as a rugby ground, not a million miles from where we are currently and let's be honest, we already share / tenants of a rugby league ground. I wonder if location may put a few people off, but it will be difficult to tell given the other changes or relegation etc.
Local Football Ground – whilst I've not seen this mentioned anywhere, given some of the other suggestions it maybe an option, additional funds for clubs that will be struggling given what's going on may make them more open to sharing with us. Facilities will be there, though there could be concerns around player facilities, for example are the changing rooms big enough to have 23 very large people + support staff. I know Sale were struggling with this when they played at Stockport's Ground.
Of course there maybe others that I have missed and can I just say the above are meant for fun, please don't take the hump if you think any of it's unreasonable or arrogant (it was certainly not meant that way and any of the above may turn round and say no!), the objective was to prompt discussion. If I've missed anywhere, please feel free to comment below.

Maybe we just need to get Kirstie and Phil in….
More Yorkshire Carnegie headlines