(Long) Marching On Together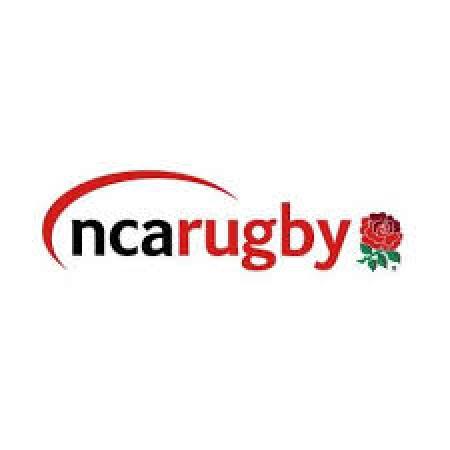 By WPL
July 17 2020
Well the news has broken, whether it was how the club wanted it, probably not, but next year we are returning to Leeds Tykes. I know the name is an emotive subject it may have kept you away or I do know some people who came to us because it was Yorkshire rather than Leeds. But I'm not going to dwell on this.
The fact that we are on fixture lists and the fact we have communicated a name change to the league makes me positive that at least we will have a team out next year.
When we get to see them is another thing. The NCA fixtures have us starting on 6September, I think we can all agree that is massively unrealistic at the moment given the current situation. It's probably more indicative of the software needing some dates put in to produce anything.
So I'm looking at the fixtures, there is a mix of some familiar names and some I'm not so familiar with!
Starting with some of the more familiar ones (to me at least):-
Birmingham Moseley – Moseley a famous old club who merged with Birmingham and Solihull those of Wasp Quarter Final fame
Blackheath – The Club as they are known
Caldy – mainly because I played mini/junior rugby against them
Chinnor – Chris Elder left us to go to them, my kids favourite player that season
Darlington – the one club that can probably compete with Headingley as a stadium (still not sure where our home games will be!)
Plymouth, once in the championship, they were defeated in the other game at Twickenham on our memorable day
Rosslyn Park – another old famous London club
Sale – the semi-pro/amateur arm of the premiership team
The rest are less familiar, this is not arrogance on my part, certainly not billy big club follower, but they may have come up through the ranks or be quite away. For instance, did you know the Rams are from Reading?
I had a bit of time on my hands during lockdown and decided to put them on a map, hopefully this link works Link to Map (Admins – feel free to put this on the menu at the side or a separate sticky thread).
What surprised me was the distance we are going to have to travel this year. In times when finances are tight, it does seem a bit odd to make teams that are struggling to survive have such high transport costs, by my reckoning there are 4 teams in the north, 1 in the midlands, 3 in the south west and 8 in the south east (I'm counting Cambridge in the south east some may argue the midlands). Maybe a restructure is another piece to be written about.
Our #GirlsOnTour are certainly going to rack up the miles this year, unless some seats on the team bus can be offered! I'm hoping to make a couple this year- subject to us being allowed to go and watch games, definitely the games up north and if I can get a pass one or 2 round London wouldn't be bad. From memory Sale play next to a metro station, so I'm thinking of a beer train trip across..
According to the fixtures, we have some pretty long trips early in the season, ah well what better way to bond as a team than on a long journey there and a few cans of pop on the way back.
If only the season was starting on 5 September…
View a Printer Friendly version of this Story.
(Long) Marching On Together
Discussion started by TykesRugby.co.uk (IP Logged), 17/07/2020 12:42
TykesRugby.co.uk
17/07/2020 12:42
What do you think? You can have your say by posting below.
If you do not already have an account
Click here to Register
.
Edited 1 time(s). Last edit at 2020:08:16:07:56:48 by almostatyke.
Wildwillie
17/07/2020 12:54
Whoop!
C'mon LeedsTykes!
almostatyke
18/07/2020 18:07
Nice one WPL.
Great point about the amount of travelling involved. IMHO, just as a fully-professional Championship dream has ended then we need to be pragmatic and say that the Championship is the old Nat 1. Therefore the "actual" Nat 1 should be regionalised to save costs as nobody has the funds for trips up and down the motorways with hotel bills added.

Better that what money is available is spent on developing the grass-roots than diesel?
WPL*
19/07/2020 08:51
Interestingly the Rugby Paper looks as though it's carrying a story on 'conferences' in the championship.

I think the challenge is there is a huge weighting of clubs for what I would call the south, so whilst it would mean no trip to Plymouth - we could still be getting close to the M25

Something has to be done though I suspect, travelling is going to take up a fair proportion of our spend this year.
Carnegiette2
19/07/2020 16:00
Nice write up WPL.

The #girlsontour will be planning our away games carefully as ever (shame Redruth didn't come up). Let's hope games can start before too long- and just as importantly spectators will be allowed in......
Bobba
20/07/2020 09:45
A step in the right direction. My opinion only, but "Tykes" was a great brand and should never have been dropped! Terry the Tyke will be delighted as I am!
Kimbo
03/08/2020 15:49
I think you need to inform Mose and B&S that they've merged.
They'll be a tad surprised.
Sorry, only registered users may post in this forum.
More Yorkshire Carnegie headlines