Reasons To Be Cheerful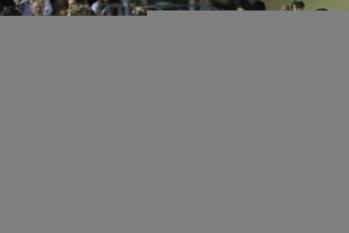 By PV
September 3 2018
Now then, the new season has finally arrived, after the tough campaign last time round and loss of more top players, we went into this season with mixed feelings on our prospects of a bounce back into the Gallagher Premiership. The opposition have been touted as a serious candidate for winning the league, and on last night's performance, it's easy to see why.
Make no mistake, this was a tough test for Irish and Ealing will only improve as the season goes on, they've rotated more players in and out of their squad than ours, but once they bed down, they'll be even more competitive. More broadly, Ealing reminded me of our days at Sunbury - a decent sense of community and an intimate setting - questionable as to how they'd manage with the promotion criteria, but that's not for now....

Onto the game and my takeaways for what it's worth.

We have a seriously mean scrum. The first time we packed down on their ball, we drove them off it and we continued to dominate that set piece all night, this bodes really well for the season ahead given our depth and quality up front. Yes, the line out looked dodgy, but we can work on that and we have a great platform to build from.

Special mention should go to the back row, for whom Rogerson was great. He's been compared to O'Sheasby, high praise indeed, but if he keeps up that level of performance, we have a Premiership standard number eight. He can carry, has good foootwork and can handle. Add in Ioane and McNally, let alone the likes of Cowan, Coman, MNG, Gilsenan, Trev, we have plenty of reasons to be cheerful.

Meehan was sharp and it was refreshing to see a 9 who wants to attack, it begs the question, where was this last season? If he can strike up a decent partnership with Myler, this will provide another platform for the outside backs to develop, and they need it. Myler's goal kicking accuracy will prove a huge asset (100% last night), a really solid signing and has leadership qualities.

The only downer from last night was the three quarters. Poor execution, weak decision making, some howlers (Tonks had a first half to forget) and a lack of serious gas needs urgent attention. In fairness, we could probably boss the majority of the Championship with 10 man rugby, but that's not best preparation if we do indeed get promoted, nor does it draw in the crowd - speaking of which, there were allegedly over 3,000 there last night [Ed - not so according to sites I looked at attendance was 2,205, perhaps Brian Blaney was having a party elsewhere...].

I'm sure if you'd offered a 4 point win with nothing for our(potentially) biggest competition at their place on Match day 1 before kick off, most of us would have been very happy to take that.

If we can focus on getting the backs moving and nurse the speedsters back to health, we will be building a side to genuinely compete in the Premiership. On the evidence of last night's performance, promotion prospects are high.

Onwards and upwards! Nottingham next up.
More London Irish headlines
London Irish Poll