England squad named for Women's World Cup Final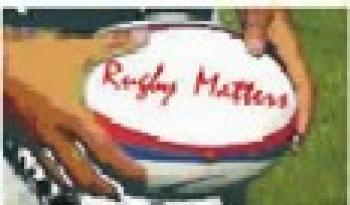 By Julia Hutton, RFU
September 16 2006
England Women's head coach Geoff Richards has today (Friday) named his team to take on New Zealand in the final of the IRB Rugby World Cup on Sunday at the Commonwealth Stadium in Edmonton, Canada, kick-off mid-night BST. England Women's head coach Geoff Richards has today (Friday) named his team to take on New Zealand in the final of the IRB Rugby World Cup on Sunday at the Commonwealth Stadium in Edmonton, Canada, kick-off mid-night BST.

The match will be a re-run of the 2002 tournament finale which ended 19-9 in the Black Ferns favour, but with England without a win against the New Zealanders since their famous 2001 victory at Auckland's North Harbour stadium the Red Roses will be looking to turn the tables over their arch rivals and to do it in style.

"Sunday will be the culmination of fours years' hard work for each and every member of this squad," said Richards, who is hoping England will match the achievements of Clive Woodward's rugby heroes in 2003. "Obviously this is the biggest game we have faced since the last World Cup final and it's something we have been looking forward to for a very long time.

"This will be an occasion we all remember forever. The players know what they have to do on the day. We have done everything we possibly can to prepare for this and now it's all about delivering and I have every confidence that this team can do England proud."

Richards has again made a handful of changes to the starting line-up since Tuesday's 20-14 victory over Canada, including a new front-row with Rochelle Clark, Amy Garnett and Vanessa Gray, who have over 90 caps between them, fronting up to the Black Ferns pack.

Richmond lock Jenny Sutton is joined in the second row by Saracens' Jenny Lyne who, having played in the final of the last World Cup and who also has over 30 caps under her belt, adds vital experience to the mix.

The successful working partnership of Georgia Stevens, Margaret Alphonsi and Catherine Spencer form the backrow of England's powerful pack with skipper Jo Yapp and Saracens fly-half Karen Andrew making up the half-backs.

Worcester wing, Kim Shaylor, who not only scored against Canada in the semi-finals but who has also executed some impressive try saving tackles, retains her number 11 jersey with Henley's Danielle Waterman, who claimed a brace of tries against France, on the other wing.

England's top try scorer of the tournament Sue Day, who has six touchdowns to her name, starts in the centre alongside talented youngster Kim Oliver with the consistent performer of Charlotte Barras at fullback.

Richards added: "This is our best and strongest squad and certainly a very exciting team. We are solid up-front and we have a lot of pace in the backs.

"There's a very positive mood in the camp, from the players all the way through to the management team, but this is going to be our toughest challenge yet.

"To beat the Black Ferns, primary source of possession is crucial and also how we defend. The battle up-front is where most games are won and lost so if we can really put pressure on them and get into their faces then let's see how they handle things under pressure."

For seven players in the squad Sunday will also be their final rugby swansong. The likes of Day, who is competing in her third World Cup, Nicky Crawford, Shaylor and Helen Clayton are all hanging up their rugby boots come the final whistle.

Richards added: "Sunday will be an extra special day for several members of the team with many retiring and I think after the game, when the realisation of what they have done and achieved win or lose, it will be very emotional.

"England rugby and rugby in general has been such a big part of their lives for so long that when you retire it can be a tricky period but hopefully they'll finish their rugby careers with a moment to cherish forever."

England

1 Rochelle Clark (Henley)
2 Amy Garnett (Saracens),
3 Vanessa Gray (Wasps),
4 Jennifer Sutton (Richmond),
5 Jenny Lyne (Saracens)
6 Georgia Stevens (Clifton),
7 Margaret Alphonsi (Saracens),
8 Catherine Spencer (Folkestone),
9 Jo Yapp (Worcester) (C),
10 Karen Andrew (Saracens),
11 Kim Shaylor (Worcester),
12 Kim Oliver (Clifton),
13 Sue Day (Wasps) (VC),
14 Danielle Waterman (Henley),
15 Charlotte Barras (Lichfield.
Replacements:
16 Selena Rudge (Wasps),
17 Vanessa Huxford (Wasps),
18 Tamara Taylor (Thirsk),
19 Helen Clayton (Saracens)
20 Amy Turner (Wasps),
21 Shelley Rae (Wasps),
22 Nicky Crawford (Worcester).