England Rugby June 2008 In Review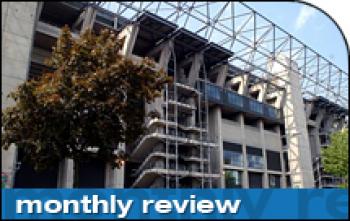 By Kath 1/7/08
July 1 2008
England Rugby June 2008 In Review. A good month for the England Juniors who reached the final of the IRB Junior Championships but were soundly beaten by New Zealand. England Saxons winning the Churchill Cup did us all proud. However, a very bad month for the England elite squad on tour in New Zealand both on and off the field

England Rugby June 2008 In Review
England Rugby in June 08! Well we did have some things to be proud of the IRB Juniors and the Churchill Cup squad getting to the Final but losing out to New Zealand. Which is a nice link to the 'Barbigate Affair' - The Elite squad enjoyed themselves down in New Zealand, some more than others both on and off the field. Wink, Wink, nudge, nudge ... say no more.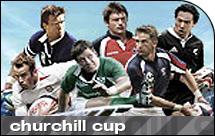 Having taken place in the UK in 2007, this year's Churchill Cup competition will return to North America. All six of the participants have been determined: Canada , USA Eagles, England Saxons , Ireland A, Scotland A, and Argentina A replacing the New Zealand Maori, who as of 2008 participate in the Pacific Nations Cup. Barclays Churchill Cup 2008 Press Conference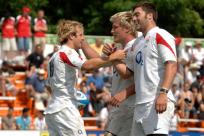 England Saxons charge through to Barclays Churchill Cup Final 2008, with a resounding win over the Irish A team at Fletcher's Field, Toronto, Canada. England Saxons 34 - Ireland A 12 England have won the tournament three times (out of five), 2003, 2005 and 2007. In 2006 England lost to Scotland (who were coached by Steve Bates) and the tournament was won by the NZ Maori.England Saxons charge to Churchill Cup Final
England Saxon Team for Barclays Churchill Cup Final The Barclays Churchill Cup final takes place on Saturday, June 21, at Toyota Park, Chicago, kick off 2.05pm local time (8.05pm UK time) and is being televised live on Sky Sports 2. We wish the Saxons the best of luck.England Saxons Team for Churchill Cup Final ------England Saxons Win Churchill Cup 2008
SUMMER TESTS AGAINST NEW ZEALAND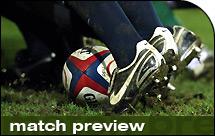 England aim to launch the post-Brian Ashton era by claiming only their third ever win in New Zealand on Saturday. With new manager Martin Johnson staying at home, stand-in boss Rob Andrew has chosen a much-changed team missing half-a-dozen frontline players. New Zealand v England - 1st Test Match Preview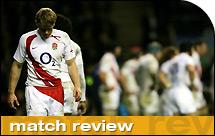 England Summer Tour 2008 - 1st Test Match Review England ventured off to the land of the Silver fern for their 2008 Summer Tour this time under the long distance view of their new manager Martin Johnson. It almost feels like England are in a form of "Limbo" until the great man becomes hands-on. England well beaten by the All Blacks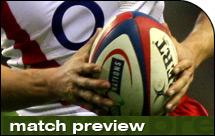 New Zealand v England Summer Tour 2008 - 21st June - Christchurch Live on Sky Sports 1 and HD England take on the 'All Blacks' in their second and final test of this Summer Tour with a black cloud hovering over their heads. A new back line and yet another new fly half. New Zealand v England 2008 2nd Test Preview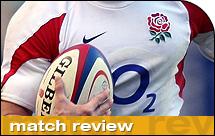 New Zealand v England Match Review 21st June 2008. England went into the second test against New Zealand with many points to prove from last weekend. The defence for a start had been strengthened and they did not want to leak tries as they had last week.New Zealand v England Match Review 21/6/08
View a Printer Friendly version of this Story.
England Rugby June 2008 In Review
Unofficial England Rugby Union (IP Logged)
01/07/2008 21:43
England Rugby June 2008 In Review
Sorry, only registered users may post in this forum.