Sussex RFU 125th Anniversary Celebration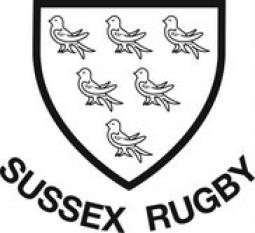 By Sussex Rugby RFU
July 23 2008
To celebrate the start of Sussex RFU 125th Anniversary Celebration year they have arranged to play the Belgium National XV (27th IRB ranked) at the Lewes RFC ground on August Bank Holiday Saturday 23rd August. KO timeSaturday, 23rd August 2008 3.00 pm WhereLewes Rugby Football Club Stanley Turner Ground, Lewes, East Sussex, BN7 3NB
Sussex RFU 125th Anniversary Celebration Match


TeamsSussex RFU -v- Belgium FBRB

KO timeSaturday, 23rd August 2008
3.00 pm
WhereLewes Rugby Football Club
Stanley Turner Ground, Lewes,
East Sussex, BN7 3NB

To celebrate the start of Sussex RFU 125th Anniversary Celebration year they have arranged to play the Belgium National XV (27th IRB ranked) at the Lewes RFC ground on August Bank Holiday Saturday 23rd August.

Sussex RFU are one of the oldest rugby unions in England having been founded in November 1883. Their first fixture featured players from the Worthing, Brighton and Hastings clubs. The game was played at Worthing and the visitors, Hampshire, won by one goal and three tries to one try. The Hampshire RFU is also celebrating its 125th Anniversary this season.


"We are delighted that the Belgium FBRB accepted our invitation to come and celebrate the start of our 125th Anniversary, many of their players now play for some very senior clubs across Europe, and we are looking forward to what should be an exciting game" said Dr Roger Edmondson, Sussex RFU President.
Images provided by: Belgium Rugby Union: Photo by "Montain Witters © Montain".

Belgium's last game was against the Barbarians in May this year in Brussels which was played in front of the largest ever crowd (20,000) for a game of rugby in Belgium.


Dany Roelands, President FBRB said "We are most honoured to be invited and to participate in the celebrations of such a historic rugby union's birthday. We have just celebrated our own 75th Anniversary in 2007. We, as the Belgium RFU, are looking to strengthen our ties with clubs and unions in the UK. We have already brought over to Sussex, our National Women's XV to play a RFUW organised South Select at the Cinque Ports Rugby ground in April and they found the experience excellent preparation for the European Cup".


The Sussex XV will be largely drawn on players from Worthing (National League 3) and Haywards Heath (London 1). The Belgian XV will be represented by players from the top Belgian clubs and those who play for French clubs in a range of leagues. Sussex RFU represents some 40 clubs, from the oldest Brighton (1868) right through to the recently formed Cinque Ports (2006).

The Belgium National Men's XV are to play Ukraine next in November. This game against Sussex RFU will be part of the build up of their squad for the 2009/10 European group 2A IRB competition which also will include games against Poland, Moldova, Ukraine and the Czech Republic.

In terms of size and strength the Belgium FBRB is comparable to the Sussex RFU. They now have around 57 clubs as members of the FBRB.

View a Printer Friendly version of this Story.
Sussex RFU 125th Anniversary Celebration
Unofficial England Rugby Union (IP Logged)
23/07/2008 20:02
Sussex RFU 125th Anniversary Celebration
Sorry, only registered users may post in this forum.