Exclusive: Pacific Islanders Sitiveni Rabuka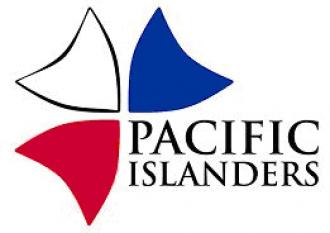 By Kath 22/10/08
October 22 2008
Pacific Islanders Team Manager Sitiveni Rabuka talks exclusively to Unofficial England Rugby prior to their departure for the UK on the 2nd November. The Pacific Islanders first match up will be against England on the 8th November and tickets are still available for this match from www.ticktmaster.co.uk
Exclusive Interview with 'Pacific Islanders'
Team Manager
Sitiveni Rabuka
We know Martin Johnson is looking forward to his first Test Match as England Team Manager against the Pacific Islanders at Twickenham on the 8th November. And Johnson is well aware of the threat the Pacific Islanders pose saying recently:
"The Pacific Islanders don't play many games so, although we know their players, we've less to go on in terms of their style of play. "But we do know they have some great athletes, players like Mapasua and Tagicakibau love to run the ball, they're powerful and they're dangerous.
"It's not a warm up game, having not seen them play means you're not sure what you've going to face, but one thing's for sure - it's going to be a full on Test match."
Unofficial England wanted to know more about the Pacific Islander's new Team Manager Sitiveni Rabuka (pronounced 'rambuka'); we were delighted and privileged to put a few questions to Sitiveni prior to the Islanders departure for Europe.
First of all the Pacific Islanders team is made up of players from Samoa, Tonga and Fiji. They were formed in 2003 and tour as a combined team every two years. They will meet England, France and Italy on their 2008 Tour.
Sitiveni Rabuka is a former Fiji Prime Minister but is no stranger to rugby union having played Test rugby twice for Fiji as a prop forward in the 1970s. He is also a Trustee of the Fiji Rugby Union.
<>
Q.
Sitiveni there was some talk in the press that this match should have been played at Old Trafford (Manchester) to spread the game around the country. How important is it to you to play at Twickenham the home of rugby?
A.
Every Rugby player's dream is to play on Rugby's holy ground, i.e. Twickenham. While spreading the game around would be great for the hosting spectators, the touring players will have something to tell their parents and grand children – that they have played at Twickenham.
<>
Q.
Sitiveni you used to play rugby and many players have pre-match rituals, routines and superstitions, how about you?
A.
I personally had very few. One I tried to observe during my playing years was polishing my Rugby boots on the morning before the match, and I always bought new laces and tightened the spikes personally. I never have haircuts on match days because of the Samson story in the Old Testament book of Judges. Samson lost his strength when his hair was cut, so I felt I would too if I had a haircut on match days!
<>
Q.
How soon do you all get together before the tour and how is the training going? Is it difficult to get all of the players together from the islands?
A.
We do not get together until we get to London on Sunday 2 November and it will be all focused training and practices for the following few days before our first challenge against England.
<>
Q.
You will be visiting England, France and Italy this time around. We are sure you will enjoy your rugby but what sights are you most looking forward to seeing.
A.
The only sight we want to see is the scoreboard at the end of the match showing that we have scored more points than the opposition!
<>
Q.
The team will be performing the Siva Tau at Twickenham before the match. We are familiar with the New Zealand 'Haka', could you give us a bit of history about Siva Tau.
A.
Each of the Island States in the Pacific Islanders has their own war dance or chant. The Siva Tau is an attempt to accommodate all three cultural performances to show our respect for the welcome we receive and to acknowledge that the opposition is worthy of our cultural challenge.
<>
Q.
What strengths do you feel you have working as a combined team?
A.
We bring together the individual skills of the players and the uniform 'tribal' instinct that permeates the whole of the Pacific into a blend of free and exuberant demonstration of our enjoyment of the game.
<>
Q.
Sitiveni how important is it for the Pacific Islanders to continue touring and playing the top tier teams and do you get funding?
A.
It is vital that the International Rugby community acknowledges that the Pacific Islanders are worthy opponents and challengers against the Tier One Rugby nations. As the combined team gains momentum, each of the three component nations will be forces to be reckoned with on a sustained level rather than the one off brilliances that each had demonstrated in the past e.g. at the various World Cups but particularly in Australia and France.
<>
Sitiveni may we thank you for taking time out of your busy schedule to answer our questions, we really appreciate it and we wish you luck against England at Twickenham.
At the time of writing, tickets for this match are still available at www.ticketmaster.co.uk so now is your chance to watch the Pacific Islanders take on England and perform the….
Siva Tau
Image courtesy of Anthony Randell 2006 and Pacific Islanders