ENGLAND RUGBY
AUGUST 2009: IN REVIEW
---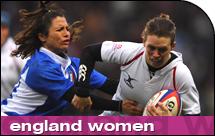 England Women WIN Nations Cup
ENGLAND Women completed their Nations Cup campaign with a 100 per cent record after an impressive victory over hosts Canada at Fletchers Field in Toronto.

England had already won the tournament but they produced a performance that delighted the coaching team of Gary Street and Graham Smith despite miserable weather conditions.

The match was played in driving rain and a strong wind but England still scored four tries to claim the bonus point and retained the ball superbly.
"The girls deserve great credit today for a great performance in such difficult conditions," said Head Coach Street.

"The key was our strong defence. Allied to this our game management was excellent playing in the right areas at the right times. The tour has been a tremendous success overall and we are now looking forward to the start of the season and the challenges to come."


Results:

England v USA, August 10. WON 36-7
England v France, August 13. WON 43-8
England v South Africa, August 19. WON 25-0
England v Canada, August 22. WON 22-0

---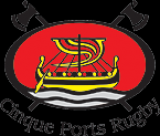 Cinque Ports Super 10's-their home ground St.Leonards-on-Sea
On 15th August Cinque Ports Rugby will be holding their inaugural "Cinque Ports Super 10's Tournament" at their home ground at the Grove School, St.Leonards-on-Sea.
The tournament which will feature seven sides including teams from Rye, Lewes, Burgess Hill, Horley and Cinque Ports will comprise two group stages and three knockout competitions of fast paced ten a side rugby.
"This will be a great family day and if you have never watched rugby before this is a perfect place to start as this style of rugby is fast and usually high scoring" said Marcus Davies, Cinque Ports RFC Chairman who will be presenting the winners of the overall tournament with the Cinque Ports Golden Pig.
---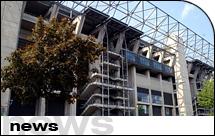 RFU Statement on Steph Brennan
The RFU has announced that Steph Brennan has tendered his resignation which the RFU has accepted. Mr Brennan has left the RFU with immediate effect.

Mr Brennan wholeheartedly wanted to apologise for any aspects of his behaviour that caused concern for the RFU and the physiotherapist profession.

The RFU will not be disclosing any further details to do with his final departure from the organisation as all employee information remains confidential.
---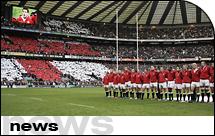 Cast your vote for the Player of the Century
As part of its centenary celebrations for Twickenham Stadium the Rugby Football Union has launched its search for the 'Player of the Century.'

The public vote starts now and fans can choose their favourite player covering the last 100 years of matches at Twickenham by going to the website of the widely respected 'World Rugby Museum' located in the East Stand of the stadium.

It's easy to enter and by going to www.rfu.com/museum supporters can have their say as the RFU celebrates Twickenham Stadium's centenary with a series of events, including the chance to choose their favourite star from the Museum's 'Wall of Fame', which contains 100 of Twickenham's finest players.

England Under 20 captain Luke Eves

---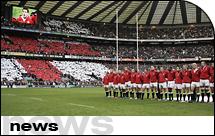 England Under 20 Elite Player Squad for 2010
The 32-man group will compete in the RBS U20 Six Nations campaign in the New Year before heading to the IRB Junior World Championship (JWC) in Argentina next June.

Head coach Mark Mapletoft can call on 16 players capped at Under 20 level last season, including seven who took part in the JWC in Tokyo this summer where England were beaten by New Zealand in the final.

They include the 2009 JWC leading points scorer Tom Homer (London Irish), starting fly half Rory Clegg (Harlequins), hooker Jamie George (Saracens) and lock James Gaskell (Sale Sharks).
Mapletoft also promotes eight players from last season's unbeaten England Under 18 team, who completed a Five Nations Festival Grand Slam and beat South Africa 45-13 in Kimberley last month.
Mapletoft said: "We've got a great deal of experience and we're able to add to that with players who have been very successful at Under 18 level over the last two years.

"We also have a lot of raw talent to work with and the Under 18s certainly looked very strong in South Africa this summer.

"We're heading in the right direction and we've established ourselves as the second best side in the world behind New Zealand over the last couple of years.

"The age grade sides do change every year but we continually look at ourselves to keep improving and keep focusing on their development as players and as individuals."
---
Unofficial England Rugby - Message Board