England Counties Squad Announced for Canada Trip June2010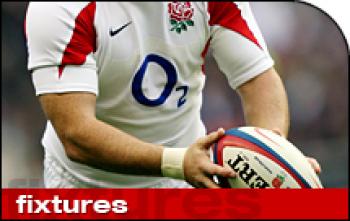 By RFU Press
May 27 2010
THE ENGLAND Counties XV has had a reputation for casting a wide selection net since its inception in 2002 and that tradition has been faithfully maintained in the squad of 26 players announced today for the three-match trip to Canada which leaves on Monday (May 31).
England Counties Squad Named for Canada 2010


Players from 12 different Counties and 20 different clubs are involved in one of the most diverse groupings ever to represent the Counties XV.

"I'm always excited whenever we put a new group of players together for a tour, especially when, as in this case, we have a majority of players who will be wearing an England Counties shirt for the first time,"says Team Manager Danny Hodgson.

"Only eight of the 26-man squad have been with us before, which means that this group probably has as many debutants as we've ever had. That adds a rewarding extra dimension for the players in terms of forging new friendships and it also challenges them and the coaches.

"Blending an effective unit in which all their individual talents can thrive is one of the big tests for every new Counties squad and from a Manager's perspective, that is always one of the most interesting aspects to see evolving.

"Our record of winning our three previous games in Canada is one we want to extend, but we recognise that Canadian rugby is progressing steadily and we're preparing for a full-on trio of matches.

"We're also looking forward to meeting up with new rugby friends and enjoying the hospitality that has characterised our previous visits. We'll be doing a lot of travelling - from Newfoundland in the east to Vancouver on the western seaboard - so it promises to be a demanding trip in more ways than one.

"But we've had great support from clubs and counties in identifying a top-class squad and I can't wait to see the team in action."

England Counties Squad 2010:
Forwards: Dan Baines (Macclesfield & Lancashire)*, Luke Collins (Redruth & Cornwall)*, Phil Eggleshaw (Nottingham & Durham), Mark Evans (Moseley & North Midlands)*, Nick Flynn (Sedgley Park & Lancashire)*, Will Fraser (Saracens & Hertfordshire), Matt Hall (Blaydon & Northumberland)*, Gavin Woods (Caldy & Cheshire), Matt Long (Birmingham Solihull & Gloucestershire)*, Louis McGowan (Coventry & Lancashire), Jonny Roddam (Fylde & Lancashire), Harry Spencer (Bedford & Devon), Craig Voisey (Rotherham & North Midlands), Mark Wilson (Blaydon & Northumberland).

Backs: Will Cliff (Sale & Cheshire), Gareth Collins (Leicester Lions & Warwickshire)*, Steve Hamilton (Blackheath & Kent), Paul Humphries (Blackheath & Kent), Charlie Ingall (Tynedale & Northumberland), Tom Jarvis (unattached & Gloucestershire)*, Tom Kessell (Plymouth & Devon), Cameron Mitchell (Birmingham Solihull & North Midlands), Fergus Mulchrone (Macclesfield & Cheshire), Henry Staff (Blackheath & Hertfordshire), James Tincknell (Wharfedale & Yorkshire), Ross Winney (Macclesfield & Cheshire).

*Indicated previous England Counties involvement


Fixture List
Friday, June 4 - The Rock v England Counties
Swilers RFC, St John's, Newfoundland, KO 18.15.

Tuesday, June 8 - Ontario Blues v England Counties
Oakville Crusaders, Toronto, KO 19.00

Saturday, June 12 - British Columbia Bears v England Counties
Klahanie Park, West Vancouver, KO 15.00.