ENGLAND RUGBY
DECEMBER 2011: IN REVIEW
---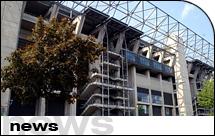 RFU to consult whole game on Slaughter & May Review
THE Rugby Football Union Council today resolved to consult the whole game about becoming a world leader in sporting governance.
After hearing and discussing a presentation on the Review of Governance for the RFU (click here to view) by Slaughter and May corporate partner Nigel Boardman, the Council fully endorsed Independent Non-Executive Director Miles Templeman to lead a steering group for that process.
Templeman will report to the RFU Board of Directors at their December 14 meeting when the composition of the steering group, made up of members of Council and Board, will be decided. That will be followed by wide-ranging, detailed consultation of all stakeholders in the game, from the elite level to the grassroots, and then take action on those Slaughter and May recommendations.
RFU President Willie Wildash said: "We have a great opportunity to define how we run the game we all love and feel so passionate about. We feel a huge responsibility to players, coaches, referees, supporters, sponsors – everybody involved in rugby union at all levels – not only to reflect humbly on how we run our game but to take real progressive action.
"We should thank Nigel Boardman and his colleagues for such a detailed report and 150 recommendations, many of which, if adopted, would fundamentally improve how we operate.
"Every one of those recommendations will be closely studied and discussed. Some of this will take time and it is vitally important that it is done thoroughly and correctly to benefit the whole game. The principles of good governance must be re-inforced but we are committed to the ultimate objective of ensuring that we have the right governance structures in place to support those principles.
"Miles Templeman is highly respected and experienced in governance and the Council unanimously decided that he should lead a group that will be representative of all areas of the game."


---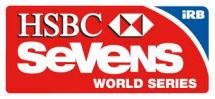 England 7s FINISH 4th in Port Elizabeth SA
England face USA, Samoa and Argentina on Friday's first day of the Nelson Mandela Bay Sevens in Port Elizabeth. Head Coach Ben Ryan talks of the task ahead.
"This week in Port Elizabeth has been all about getting the squad's energy back up to perform to the same levels as last week. Tournaments take a huge toll on the body and with our third in as many weeks and the enormous amount of travel we have had, it really will be a case of having the mental and physical durability to finish this month away on top form.
By the end of this trip we will have clocked up over 50km in training, over a dozen swim sessions and around eight weights sessions as well as 18 games covering around 40km. That is phenomenal and I'm sure all the sides have similar statistics.
So, sure, we are all looking to having Christmas back at home and a well-earned rest. But before that the only thing on any of our minds this weekend will be to continue our ascent on the field and work our socks off in what is a very, very hard group with Argentina, Samoa and the USA on Friday."


---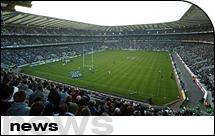 STUART LANCASTER appointed England's Interim Head Coach
STUART LANCASTER was today appointed England's Interim Head Coach for the 2012 RBS 6 Nations.
Lancaster, the RFU Head of Elite Player Development and England Saxons Head Coach, will be assisted by Graham Rowntree and Andy Farrell, who will be seconded from Aviva Premiership Champions Saracens.
"All three of us are really excited about the opportunity ahead. Andrew has done an outstanding job at Saracens and the Saxons; Graham has enormous respect from the players and has vast experience and I am confident that we can work well together as a coaching team," said Lancaster.
"The World Cup was enormously disappointing but we shouldn't forget that England won 10 out of 13 games this year and a Six Nations title. We have a promising group of players to go forward with and the challenge for Graham, Andy and myself is to get the best out of them."
---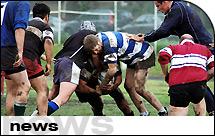 Olympic torch shines light on young rugby hero
A young Yorkshire rugby union player from Wetherby who has successfully battled through 80 weeks of treatment for a brain tumor, worked his way back into the team he played with when illness struck and raised £50,000 for the charity that supported him during his illness, is one of the first people in the country to be selected to carry the Olympic Torch on its journey round the United Kingdom.
George Stocker was diagnosed with a brain tumour in April 2008 and needed over 18 months in a wheelchair dealing with the symptoms and side-effects.
Driving the youngster throughout the process was a determination to regain the hooking berth he held when illness struck and to raise £50,000 for the Leeds-based children's cancer charity Candlelighters and in doing so to support other children with the same condition.
Almost four years down the road, the 12-year-old pupil at Queen Ethelburga's College in York, has just realised his two ambitions. After a prolonged rehabilitation, which involved building up his match time at the rate of an extra five minutes per game moving through the age groups when he resumed playing in September 2009, he recently reclaimed the No 2 shirt among the teammates who he started out with at Wetherby RFC.
---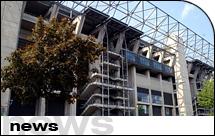 Stuart Lancaster pays tribute to Jonny Wilkinson
Following Jonny Wilkinson's decision to retire from international rugby with immediate effect, England Head Coach Stuart Lancaster said: "Jonny has had a fantastic international career which has spanned four World Cups and 91 caps and ranks as one of England's greatest ever players. He will of course be remembered for that drop goal but he is more than that, a model sportsman – down to earth and hard working, who has never stopped trying to be the best that he can.
"Everyone who has played with, coached and watched Jonny play should feel privileged to have had an involvement with him. Not only has he been a world class player but he has inspired thousands to play and watch the game of rugby.
"He will continue to do great things with Toulon and I would like to go and see him in France to learn from his vast knowledge and experience of 13 years at the very top of the international game."


---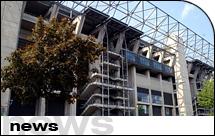 Ian Ritchie to be the Rugby Football Union's Chief Executive
Ian Ritchie will become the new Chief Executive Officer of the Rugby Football Union.
Ritchie joins from The All England Lawn Tennis & Croquet Club (AELTC) where he is Chief Executive Officer (CEO) and will take over from RFU Acting CEO Stephen Brown who will revert back to his role as Chief Financial Officer.
A comprehensive search for the right person for the role was undertaken. Ian Ritchie was chosen as having an outstanding mix of business experience, leadership skills and the innate understanding of the sporting world. In his role as Chief Executive of the AELTC, Ritchie has unrivalled experience of working with some of the world's leading sportsmen and women, and has succeeded in growing Wimbledon's status as one of the world's most iconic sports events.
Ritchie has over 30 years experience across business, media and sport. In addition to his role as Chief Executive of AELTC, Ritchie has held senior non-executive positions with a number of the UK's leading sporting organisations. He was appointed to the board of the Football League in 2004 as its first independent director. He has been a Football League Representative on the Football Association Council since 2008. Ritchie is also Chairman of the Football League's Commercial Committee and its wholly owned subsidiary FL interactive, as well as being a director of Wembley Stadium Ltd.
---
Unofficial England Rugby - Message Board