CHRIS ROBSHAW was today named England captain.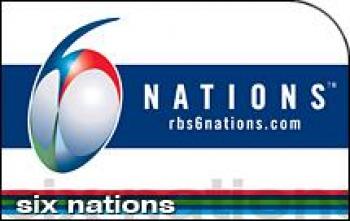 By RFU Press Office
January 30 2012
England have a new Captain Chris Robshaw - well done Chris and we wish you the very best of luck.
Chris Robshaw to captain England
Chris Robshaw will captain England against Scotland on Saturday
The Harlequins skipper will lead England into the RBS 6 Nations match against Scotland at Murrayfield on Saturday.
"It's a huge honour and a very proud day - hopefully one that will live in my memory for a long time to come. Thanks to everyone who has helped me, especially Quins," said Robshaw.
"There's lots of other leaders in the group and they have been great since we met up. It's not about myself because there are six or seven guys around me who all have a massive role to play, whether that's bossing scrums, line-outs, attack, defence...Stuart (Lancaster), Graham (Rowntree) and Andy (Farrell) have given us the game plan and it's up to us to get it across to the other players to drive the standards and the squad forward in the right way."
England Head Coach Stuart Lancaster said: "We have a strong leadership group and I have been very impressed with the way they have all stepped up so far. Chris is a key member of that group and has shown with Harlequins and when I have worked with him in the Saxons that he can lead a team tactically and passionately. I am delighted that he has got this chance at the highest level and I know it will be a very proud moment for him, his club, family and friends when he leads England out at Murrayfield on Saturday."
Click here to watch Chris Robshaw's first interview as England captain on RFU.tv