England Rugby in Review March 2013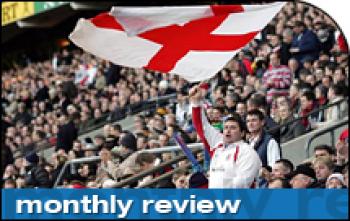 By Kath
May 1 2013
Phew what another busy month March was.......
England Rugby March 2013 - In Review
England Rugby March 2013 Review........ It started so promising England's campaign in the Six Nations but it ended in tears in Wales. Same league points but Wales scored more match points and we live to fight another day.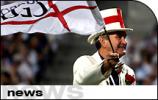 The Rugby Football Union is to commit £10 million over the next four years to help clubs improve their clubhouses and pitches. RFU announces Better Facilities funding programme
The RFU today announced Prince Harry as Patron of All Schools, and revealed Canterbury as the inaugural Official Partner for its programme to get more secondary state schools playing rugby union.Prince Harry Patron for RFU's All Schools Programme
Former England international, 2003 World Cup winner and Northampton Saints Paul Grayson, will be running the Limassol Half Marathon to raise money for Rugby For Heroes Paul Grayson to run Cyprus Half Marathon
Video: Jason Robinson wants a more attacking England
Video: Rosslyn Park 7s Tournament 2013
Video: J.P. Morgan Premiership Rugby 7s series
I would like to welcome Gary who will be giving us his views in a regular Blog. This week he looks at The Demise Of The Drop Goal?' and our 'Blogger' Gary also takes a look at Roger Uttley's Footballing Skill.
Well as I was driving early morning to Twickenham through a blizzard of sleet and snow, I recall thinking "This had better be good England". Eventually as we progressed down the country the weather got better, thank goodness. RBS 6n 2013 England v France - Post match thoughts
Well we should win shouldn't we? England v Italy 6N 2013 - Pre Match Thoughts England got a big 'Wake Up Call' on Saturday against Italy. England v Italy Post Match Thoughts England 18 - 11 Italy : In Pictures
All the spoils rested on this game - Championship Decider RBS 6N 2013 Wales v England pre match thoughts
This was a good hard lesson for England, the Millennium Stadium roof closed, the crowd the sound, the Welsh atmosphere, the huge pressure and above all beaten fair and square on the park. England steamed in the Millennium pressure cooker!
****************************************

England U20 name side for Six Nations decider England Under 20 have been crowed Six Nations champions for an unprecedented third time in a row after an impressive 28-15 win away in Wales at Eirias Park. England Under 20 win Six Nations title in Wales
***********************************
England Under 18 were crowned European champions for the second year in a row England U18 crowned champions of Europe
***********************************

Summer Tours: Exeter Chiefs Director of Rugby Rob Baxter and Saracens Defence and Forwards Coach Paul Gustard will join the England coaching team for the tour to Argentina in June. Baxter & Gustard join England coaching team for Argentina
***************************************
England Rugby 2015, Organising Committee for Rugby World Cup 2015, can confirm that Sandy Park, home of Premiership Rugby side Exeter Chiefs, has been added to the long list of match venues for Rugby World Cup 2015. Sandy Park added to match venue long list for RWC 2015
******************************************
England's Sevens teams learned the identity of their pool stage opponents for this summer's Rugby World Cup Sevens in Moscow.The sixth RWC Sevens tournament takes place on June 28-30 with 24 men's teams competing for the Melrose Cup and 16 women's teams playing for the Women's Rugby World Cup crown. Rugby World Cup Sevens 2013 - Men & Women's Draw Announced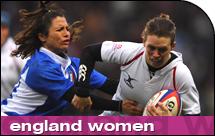 England Women looking for big Six Nations performance England Women 34 Italy Women 0 England Women returned to winning ways with a dominant performance against Italy in the Six Nations at Esher RFC England Women return to winning ways against Italy England Women's team announced for final Six Nations match
A 76th minute try for winger Sally Tuson handed England Women a thrilling 20-16 Six Nations victory against Wales at Aberavon RFC England Women defeat Wales to take third in the Six Nations
The England Women's Sevens squad to contest the third round of the IRB World Sevens Series in Guangzhou, China, March 30-31, has been announced. England Women's 7s squad for China leg of World Series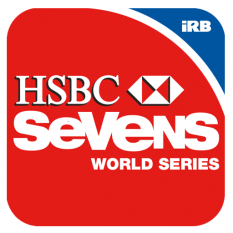 England arrived in Las Vegas ready to build on their thrilling tournament victory in Wellington and face a different challenge at the USA Sevens. England Men's 7s Fixtures/Results - USA 2013
England 7s Fixtures/Results - Hong Kong 2013
England needed a better performance in Japan, currently 10th in the table they really had to improve England 7s Tokyo 2013
Unofficial England Rugby Message Board - Click here