'British' Lions? No, not really.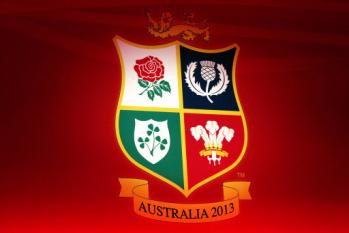 By Gary Watton
July 5 2013
Gary gives the Lions selection a grilling for us?


The omission of Brian O'Driscoll not just from the team, but from the matchday squad for the Lions' third test in Sydney has raised a lot of eyebrows. However, I am particularly peeved that Gatland and Howley all too predictably have packed the so-called 'British' Lions team with ten Welshmen, a figure that I find completely over the top.

Of course, Wales have been the dominant British nation since the last World Cup in 2011. Although no-one can deny that, one should bear in mind that the Welsh clubs remain mediocre also-rans in both the Heineken Cup and the Pro12. Secondly, the rampant Welsh team that stood head and shoulders above the other home nations in the 1970s didn't even enjoy such over-representation in the Lions tests of 1971, 1974, and 1977. The current talented pool of Welsh players is not yet on the same level of their illustrious predecessors of the 'seventies.

Okay, let us analyse the injustice and downright favouritism a bit more closely:
Is Jonathan Davies really better than Manu Tuilagi or O'Driscoll.
Is Toby Faletau really better than Ben Morgan or Heaslip?
Is Alan Wyn-Jones really better than the criminally overlooked Richie Gray?
Is Leigh Halfpenny much more preferable than the dynamic Rob Kearney?
Presumably, if Sam Warburton had been available, we would be treated to no less than eleven Welsh players in the starting XV.
Perhaps if Gethin Jenkins had not incurred injury, the total would spiral to twelve! Remarkably, JPR Williams has moaned that Justin Tipuric should also have been included. Admittedly, I do rate Tipuric [perhaps a better openside than Warburton?], but seriously, I don't think that the Welsh contingent can have much cause for complaint! I for one won't lose any sleep over whether or not the so-called British Lions defeat those
humble, modest Australians. The third test is after all effectively Australia versus Wales. It's almost scandalous. Win or lose, I couldn't care less.

Anyhow, supposing the Welsh Lions and Australia draw

15 Catherine Zeta Jones
14 Tom Jones
13 Katherine Jenkins
12 Ryan Giggs
11 Neil Kinnock
10 Rob Brydon
9 Max Boyce
8 Robbie Savage
7 John Toshack
6 Shirley Bassey
5 Aaron Ramsey
4 Craig Bellamy
3 Glenys Kinnock
2 Cerys Matthews
1 Sian Lloyd
[David Lloyd George would have made my starting line-up, but he's a
bit 'unavailable']

by Gary Watton; author; historian, and sports statistician;
http://gw930.blog.com