RWC2015 England v Wales - Fan's post match thoughts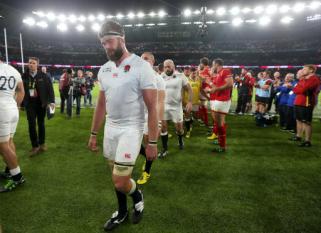 By KBM
September 27 2015
England and Wales suffered many penalties throughout this game and in the end it came down to just 3 points.
Rugby World Cup 2015
England 25 v 28 Wales
Pool A
All pictures paimages
First of all well done to Wales and we wish them well with their many injuries and ongoing in this year's Rugby World Cup.
The fact that Chris Robshaw had a red mist moment in the dying seconds of the match did not help the England cause. Most fans were screaming at their TVs go for goal but no, Chris decided that a kick to corner and push over try would do it as they wanted to win the game outright. Very brave if you can pull it off. However, the line out ball was not deep enough and whatever made him think that the Welsh would not go to push them out on the side line.

England had this game but took the foot of the pedal plus ridiculous substitutions at the end, they lost their shape, I could go on! As an England fan I have never felt so low as I did last night. Really Gutted even now!
Oh yes there was plenty of passion between the sides and for a neutral I am sure it was a cracking game to

watch

. But as an England fan it was just not good enough.
I thought Owen Farrell was exceptional and I would have put money on him nailing that kick in the dying minutes if they had gone for it. The only England try was Jonny May's
Well England have to re-group and fast because they have to win against Australia next week otherwise, we all look forward to 2019 Japan. If you can stomach to watch Video Highlights for you below courtesy of Engage Media.