England v France RBS Six Nations Preview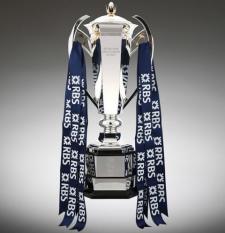 By k
March 18 2016
It's been 13 years since England won a Grand Slam but as they prepare for Super Saturday with the RBS 6 Nations title in the bag the fabled clean sweep is just 80 minutes away.
Standing in their way are France, who saw their own title ambitions disappear with last week's loss to Scotland.
But under Guy Novès and given the history between the two sides, Les Bleus will certainly give it everything in order to derail the English chariot.
Whether they can do so may well come down to which England team we see. The one that dominated Wales for 50 minutes at Twickenham, bulldozing its way to a 19-0 lead.
Or the one that almost threw that lead away as the men from across the Severn Bridge appeared set to score tries at will in the final quarter of the game.
England have enjoyed some recent success in Paris, but their last two trips to the Stade de France have not ended well.
Prior to the World Cup, Stuart Lancaster and his squad were given a real shock as they were bullied by the French pack en route to a 25-20 defeat which wasn't as close as the final scoreline suggested.
And the last RBS 6 Nations meeting between the teams in the French capital ended in memorable fashion when Gaël Fickou finished off a wonderful team score to put paid to a great English fightback.
Between those games was last year's 90-point thriller at Twickenham, although it would take an unprecedented display for England to reach 55 points in Paris - with 24 points their best effort to date at the Stade de France.
Jones and co won't be too bothered about hitting a half-century, provided they can become the first England team since the 2003 World Cup winners to claim the Grand Slam.
Since then, England have fallen short twice on the final day, in 2011 in Ireland, and two years later in Cardiff.
The question is, will it be third time lucky or as the French expression goes: 'Never two without a third'?
Those fans dressed in white on Saturday will be desperate for the former.
Source RBS Six Nations Preview