Rio - Great Britain 7s Announced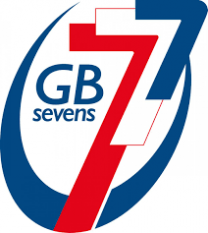 By K
July 19 2016
The British Olympic Association has today announced the names of the 24 men and women who will compete in rugby sevens at the Rio 2016 Olympic Games
.
It will be the first time in 108 years that Team GB has had representation in rugby at Olympic level and a first for the seven-a-side format.
Competition takes place over six days with the women competing first from August 6-8 at the Deodoro Stadium in a pool which includes hosts Brazil, Japan and Canada.
The men's competition follows from August 9-11 with Kenya, Japan and New Zealand waiting in the pool stages for Team GB.
Emily Scarratt will captain the women's squad which features a number of experienced names from England's 2014 Women's Rugby World Cup winning side and the squad who have competed in the HSBC World Rugby Women's Sevens Series last season as professional athletes.
The women's squad, who have been training full time as a wider GB group since October last year, have played in invitational and training tournaments around the globe this season alongside England's exploits on the circuit, in which they won the Langford event.
The men's squad will be led by Tom Mitchell and names a number of experienced sevens specialists including James Rodwell, who set a new world record earlier this year after playing in 69 consecutive HSBC World Rugby Sevens Series' tournaments, and Dan Norton, the series' fourth-highest leading scorer of all time.
Mark Bennett (Glasgow Warriors), nominee for breakthrough player of the year following last season's Rugby World Cup, and James Davies (Scarlets) are named alongside Ollie Lindsay-Hague (Harlequins) as well as Marcus Watson (Newcastle Falcons) as the four 15-a-side players with previous sevens experience.
With GB Sevens unable to compete in the World Series, the wider training squad of 27 players gathered at the end of May for a six-week intensive training period involving a programme of four international competitions.
Team GB Chef de Mission, Mark England, said: "It's great to welcome rugby back into the Olympic family and announce our first squad of players in the sport for more than a century.
"These players have incredible pedigree in the sport and bringing them together to form the first ever Team GB sevens squads is very special and each of these 24 will now forever be a part of British Olympic history.
"Today's announcement also means our team for Rio 2016 is complete and, after four years of hard work, we now have a strong squad of athletes ready to do their country proud at Rio 2016, our largest British Olympic Team for over a quarter of a century.
"I also genuinely believe this is our most talented ever team and to qualify in 23 out of the 28 sports is a fantastic achievement. For the athletes the Olympic Games represent a lifetime of dedication in the pursuit of excellence and I wish them all the best over the comings weeks. Let's bring home a new generation of heroes to inspire the nation."
Team GB Head Coach (Women) Simon Middleton said: "This is a hugely exciting moment for women's rugby with sevens making its debut at the Olympic Games and we believe we have selected the best possible group of players to achieve success in Rio.
"The World Series this season proved how competitive the women's rugby sevens circuit is and we're very much looking forward to competing against the very best as a Team GB squad.
"The strength and depth of the wider training squad has not made the final selection easy. The players have been together since October and have trained so hard and really pushed the standards up of this group. I would like to thank the players who didn't make the final squad for their fantastic contribution and putting us in the best possible place to play in Rio."
Team GB Head Coach (Men) Simon Amor said: "At the recent tournament in Exeter, the crowd were chanting 'GB', something that has never been heard in the rugby sevens world before, and it was yet another reminder of how privileged we are to now be part of one Team GB and the largest sporting event in the world.
"Through the extraordinary GB spirit that has been created over the last seven weeks, all the players involved in the wider training squad have pushed themselves, and each other, to the limit. They have fought and fought for places each day. It has been incredibly competitive and the group has become very close in a short space of time.
"We have named a talented and experienced squad of 12 players today which we believe offers the right combinations and complimenting skill sets needed to be successful in Rio. It has however been a 27 player effort and recognition must go to every player involved in the programme, as well as the hard working and exceptional management team."
Captain Emily Scarratt added: "To wear the GB shirt and compete in the Olympics is a childhood dream that we are now, as a team, turning into reality.
"As a squad, we are looking forward to being among the first athletes to play rugby sevens on the world's biggest sporting stage. I am immensely proud to be representing Great Britain and introducing women's rugby to new audiences."
Captain Tom Mitchell said: "I am incredibly proud to have the opportunity to represent Team GB and to lead this group of boys, we have worked so hard to be at this point, not just in the last six weeks but over the years.
"The opportunity to showcase our event to the world and represent Team GB while we do it is something very special. I wasn't expecting to react the way I did - when Simon told me I was in the squad, and that he wanted me to captain it, I didn't have any words and am still trying to let it sink in."
The selected athletes are:
Men's Squad

Women's Squad

Mark Bennett (Glasgow Warriors)

Claire Allan (England Sevens)

Dan Bibby (England Sevens)

Abbie Brown (England Sevens)

Phil Burgess (England Sevens)

Heather Fisher (England Sevens)

Sam Cross (Wales Sevens)

Natasha Hunt (England Sevens)

Alex Davis (England Sevens)

Jasmine Joyce (Wales Sevens)

James Davies (Scarlets)

Katy McLean (England Sevens)

Ollie Lindsay Hague (Harlequins)

Alice Richardson (England Sevens)

Tom Mitchell (England Sevens) C

Emily Scarratt (England Sevens)

Dan Norton (England Sevens)

Emily Scott (England Sevens)

James Rodwell (England Sevens)

Danielle Waterman (England Sevens)

Mark Robertson (Scotland Sevens)

Joanne Watmore (England Sevens)

Marcus Watson (Newcastle Falcons)

Amy Wilson-Hardy (England Sevens)

Travelling reserves:

Travelling reserves:

Luke Treharne (Wales Sevens)

Megan Jones (England Sevens)

Ruaridh McConnochie (England Sevens)

Kay Wilson (England Sevens)
Women's Management:
Simon Middleton (Head Coach)
Richie Pugh (Assistant Coach)
Nicky Ponsford (Team Leader)
Zoe Eaton (Team Manager)
Paul McGinley (Physiotherapist)
Dave Gardner (Video Analyst)
Dr Jo Larkin (Doctor)
Celia Gillbe (Physiotherapist)
Katie James (S&C Coach)
Men's Management:
Simon Amor (Head Coach)
Gareth Williams (Assistant Coach)
Stephen Gemmell (Team Leader)
Daniel Cooper (Video Analyst)
Dan Howells (S&C Coach)
Dr Jo Larkin (Doctor)
Remi Mobed (Physiotherapist)
View a Printer Friendly version of this Story.
Rio - Great Britain 7s Announced
Unofficial England Rugby Union (IP Logged)
19/07/2016 15:50
What do you think? You can have your say by posting below.
If you do not already have an account
Click here to Register
.
Sorry, only registered users may post in this forum.