England, Fans & The Game of Rugby Union- Conned by Conor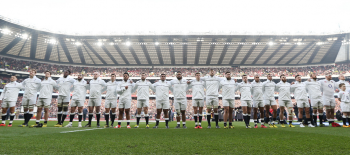 By England Fan
February 27 2017
Now that the dust has settled we can reflect a bit more calmly on this match. England ran out winners but the game of rugby was let down very badly in more ways than one.
RBS Six Nations 2017
England 36 v 15 Italy

As Eddie Jones said after the match "that was not a game of rugby"!
Ok, it was perfectly legal to not challenge but for players to be the other side of the line flaying the arms up and down made the whole thing a farce.
It is obvious that Conor O'shea has kept this tactic for England Only! Why not deploy this tactic against the Welsh or Irish? You can't tell me he just had this eureka moment prior to the England match.
It would appear he was upset at the referring of their first match against Wales and then of course Ireland shipped a boat load of points passed them in the next match.
One wonders if his job was on the line against England. They refused to form rucks after tackles, meaning no offside line was formed. That allowed Italian players to stand anywhere on the pitch, with the exception of one metre around the tackle area.
Former RWC2003 winner Mat Dawson said (and I agree with him whole heartedly) "Well done Italy on ruining this international. Now World Rugby have to change the laws because of your inability to compete at this level.
Errr NO Conor .............Because and let's be honest here Italy are just not up to standard, they have actually slipped back the last few years, since they joined the 6Nations.
I am not bitter............... I would have been, if England had lost this game. One thing that did irk me and I will remember forever, is the the fact that Conor actually agreed in his interview afterwards at having a laugh England. Very professional.
As to these punters like the Brian Moore(s) of this world and the ITV crowd going on about England not being able to think and checking the laws etc., Some of these punters have been International players themselves and should know that there is a game plan and generally the team is instructed to stick with it.
England were expecting a game of rugby not a game of rugby league.............. and they certainly expected the opposition to engage in the game as professional sportsman, not sit on the fence and and swing their arms around like 'pat-a-cake'.
From a England fan's point of view and the Neutral fan they were short changed yesterday as tickets for matches at Twickenham are not cheap.
The only fans gloating about this tactic are the usual ones, those who want to see England beaten at all costs.............and all cost to the game of rugby.
First Try was dan Cole but no pic., of this one.
England's Danny Care scores his side's second try
England's Elliot Daly scores his side's third try - All Pictures PA/Images
England's Jack Nowell celebrates scoring his side's fourth try
England's Ben Te'o scores his side's fifth try
England's Jack Nowell scores his side's sixth try
England: Brown, May, Te'o, Farrell, Daly, Ford, Care, Marler, Hartley, Cole, Launchbury, Lawes, Itoje, Haskell, Hughes. Replacements: Nowell for May (56), Slade for Te'o (76), Youngs for Care (52), M. Vunipola for Marler (56), George for Hartley (56), Sinckler for Cole (72).
Not Used: Wood, Clifford.
Italy: Padovani, Bisegni, Campagnaro, McLean, Venditti, Allan, Gori, Lovotti, Gega, Cittadini, Fuser, van Schalkwyk, Steyn, Favaro, Parisse. Replacements: Benvenuti for Bisegni (52), Canna for Allan (62), Bronzini for Gori (36), D'Apice for Gega (65), Ceccarelli for Cittadini (52), Biagi for Fuser (75), Mbanda for Favaro (58).
Not Used: Rizzo.
Referee: Romain Poite (France).