England Pool for Dubai Sevens 2005/6 Series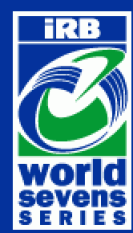 By Kath 30/10/05
December 2 2005
The IRB International Sevens Series 2005/6 kicks off once again in Dubai on the 1st and 2nd of December - The best Sevens teams in the world will be competing for the Emirates Airlines Trophy.
IRB - Dubai Sevens 2005/6 Series
The IRB Sevens Series 2005/6 kicks off again in Dubai. We have listed below all of the Tournaments in the series in order that you can keep up to date with the England's Sevens progress.
2005/06 TOURNAMENTS
Dubai 1-2 December 2005 Dubai Exiles Rugby ground
George 9-10 December 2005 George Rugby Ground
New Zealand 3-4 February 2006 Westpac Stadium
USA 11-12 February 2006 Home Depot Center, Los Angeles
Hong Kong 31 March, 1-2 April 2006 Hong Kong Stadium
Singapore 8-9 April 2006 To be confirmed
Paris 27-28 May 2006 To be confirmed
London 3-4 June 2006 Twickenham
The 2005/6 IRB Dubai Sevens - 1st and 2nd of December in Dubai at the Dubai Exiles Rugby Ground. The Exiles ground holds a capacity of 20,000 and the teams will be playing for the Emirates Airline International Trophy. The tournament, now in its 36th year, has become the biggest sporting event in the Middle Eastern region with over 60,000 fans expected to turn up during the two days. Check out the Dubai Rugby 7s Website for a great deal more information
England have been drawn in Pool C along with Australia, Kenya and Uganda. New Zealand last year's winners and number one seeds for this series, have been drawn with France Canada and the Arabian Gulf. England won last year's Dubai Title last year and will be defending under the direction of new coach Phil Greening, who is no stranger to seven, having been a fantastic sevens player himself!
England's Ben Gollings leads the table for overall 'All-time Points Scorer' with a total of 1225 and is 3rd for 'All-time Tries with 113. Unofficial England Rugby wish our Sevens team the very best of luck and especially to Ben who seems to be out to smash all records.
Day One 01/12/05
| | | | | |
| --- | --- | --- | --- | --- |
| TIME | M | FIXTURE | v | FIXTURE |
| 0940 | 1 | Fiji | 31-5 | Tunisia |
| 1002 | 2 | Samoa | 26-14 | Wales |
| 1024 | 3 | South Africa | 21-7 | Scotland |
| 1046 | 4 | Argentina | 19-14 | Portugal |
| 1108 | 5 | New Zealand | 24-7 | Canada |
| 1130 | 6 | France | 33-12 | Arabian Gulf |
| 1152 | 7 | England | 52-7 | Kenya |
| 1214 | 8 | Australia | 33-0 | Uganda |
| 1426 | 9 | Fiji | 42-21 | Wales |
| 1448 | 10 | Samoa | 14-5 | Tunisia |
| 1510 | 11 | South Africa | 40-7 | Portugal |
| 1532 | 12 | Argentina | 14-10 | Scotland |
| 1554 | 13 | New Zealand | 60-0 | Arabian Gulf |
| 1616 | 14 | France | 19-10 | Canada |
| 1638 | 15 | England | 48-0 | Uganda |
| 1700 | 16 | Australia | 21-7 | Kenya |
| 1722 | 17 | Tunisia | 7-29 | Wales |
| 1744 | 18 | Scotland | 5-17 | Portugal |
| 1806 | 19 | Canada | 38-5 | Arabian Gulf |
| 1828 | 20 | Kenya | 40-5 | Uganda |
| 1850 | 21 | Fiji | 7-26 | Samoa |
| 1912 | 22 | South Africa | 19-7 | Argentina |
| 1934 | 23 | New Zealand | 45-12 | France |
| 1956 | 24 | England | 33-5 | Australia |
Day Two 02/12/05
| | | | | |
| --- | --- | --- | --- | --- |
| TIME | M | FIXTURE | v | FIXTURE |
| 0940 | 25 | 1/4 finals Bowl Canada | 26-5 | Tunisia |
| 1002 | 26 | 1/4 finals Bowl Portugal | 41-0 | Uganda |
| 1024 | 27 | 1/4 finals Bowl Kenya | 0-33 | Scotland |
| 1046 | 28 | 1/4 finals Bowl Wales | 24-7 | Arabian Gulf |
| 1108 | 29 | 1/4 final Cup New Zealand | 14-17 | Fiji |
| 1130 | 30 | 1/4 finals Cup South Africa | 14-0 | Australia |
| 1152 | 31 | 1/4 finals Cup England | 24-12 | Argentina |
| 1214 | 32 | 1/4 finals Cup Samoa | 33-14 | France |
| 1236 | 33 | SF Shield Tunisia | 24-0 | Uganda |
| 1258 | 34 | SF Shield Kenya | 35-7 | Arabian Gulf |
| 1320 | 35 | SF Bowl Canada | 24-17 | Portugal |
| 1342 | 36 | SF Bowl Scotland | 0-19 | Wales |
| 1404 | 37 | SF Plate New Zealand | 24-0 | Australia |
| 1426 | 38 | SF Plate Argentina | 14-24 | France |
| 1820 | 39 | SF Cup Fiji | 17-7 | South Africa |
| 1842 | 40 | Semi Final Cup England | 7-5 | Samoa |
| 1904 | 41 | Shield Final Tunisia | 7-10 | Kenya |
| 1934 | 42 | Bowl Final Canada | 5-19 | Wales |
| 2004 | 43 | Plate Final New Zealand | 19-7 | France |
| 2034 | 43 | Cup Final Fiji | 26-28 | England |