The Tait Gallery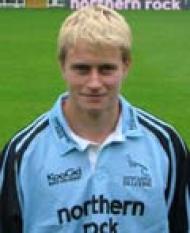 10 August 2004
By The photographers
January 19 2006
There are things that when they pop into your head are just so simple, you wonder why you didn't think of them before. Ladies and gentlemen, FalconsRugby.co.uk now bring you our own version of the Tait Gallery.
Mathew eyes up a pint at Twickenham
Middlesex Sevens Plate winners, 14 August 2004
At Wasps, 10 October 2004
Touchline's brilliant Perpignan sequence, 31 October 2004
Against Leeds, 14 November 2004
At Irish, 21 November 2004
At Sarries in the Powergen, 19 December 2004
At Leeds, 27 December 2004
That try against Sale, 2 January 2005
Before the Dragons game, 16 January 2005
Above and below, against Worcester, 10 April 2005
Above and a lot below, Touchline's selection from the Irish game, 30 April 2005.
Below are the 2005/06 selection, starting with the first win for eight years at Northampton, 17 September 2005.
And then onto the home game against Bath, 25 September 2005.
All photos copyright www.falconsrugby.co.uk, and are not to be used without permission.