Paris in Pictures 2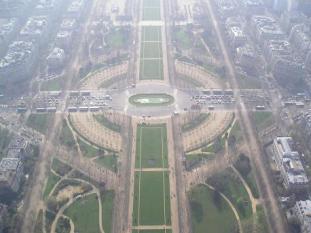 By Mark H
April 11 2005
Our third (and unless anyone's got any more, final) picture review of the weekend in Paris. There's no order to this one, just the order which I loaded them up in.
Loads of photographers to thank, including DGNTR, Monkey1, TracyWilko, FalconInWales, Leipziger, and John Lincoln. Apologies to anyone that I've forgotten. Pictures are, as usual, copyright of the individual photographers and www.falconsrugby.co.uk.
The band post match
Lom and her Stade scarf
Above and below, at Les Princes bar
One editor, with one press pass (hardly used - the editor, that is)
Lom laughing as someone shouts something at me in French behind my back
From the left NDi (from the Stade site), Mark H, Georges
Squeak, Bubble, Monkey1 and DGNTR
TracyWilko and Leipy's arm
Mark H & Lom and Leipy's knee
Toby Flood comes on
Micky's ankle gives up for the day
Skrela from inside his own half
Epi and Leipy's ma
Leipy's ma, JW, and TracyWilko
Mrs DGNTR and Jamie...
...Micky...
...Tom and Dave...
...and Jonny
Another view of Burkey's successful penalty
Leipy, Mr and Mrs DGNTR, and TracyWilko
We've climbed to a certain level. More work to come.