Rowden Revisited - Part 2 of the Ash interview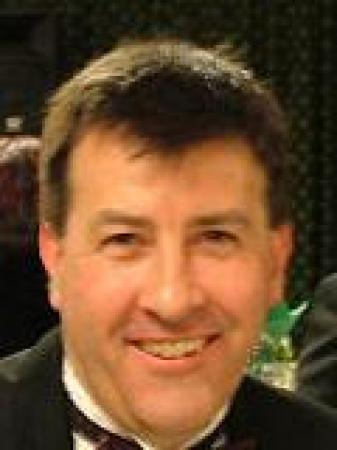 By Mark H
December 22 2005
Part two of our interview with Ashley Rowden. I must admit, one of the questions that I didn't get a chance to ask on the day, but did four days later, was the one raised about Andy Goode's (missed) conversion at Welford Road earlier in the season.
The question someone raised was would he have gone to the television official? Well, Ash assures me that he would have done, making the most of the technology available, because there was doubt over whether it went through. Now onto the questions I did remember!
Who do you think you've carded the most in Premiership games?
I would probably say...I wouldn't have a clue, wouldn't have a clue.
If I said Martin Corry...
(Bursts into fits of laughter)
And Adam Balding, with three each...
Seriously? Well that's not too bad in over a hundred odd matches, is it? I can remember two of Martin's, I can't remember the third. One of them was at home, one was away at Wasps in a memorable game, can't remember the third one. The funny thing is that I really like both of them, their attitude to the game and how they interact with me, so just proves the point that even though I'm friendly with players, if they've got to go, they go!
One of the interesting things on your stats is that there are a lot of weeks where you've not carded anybody, and then there's something like the Saracens-Leeds game...
Four!
Four in twenty minutes...
Yeah, I think some days...you know, we're human, we're not robots, and some days you go out and think "Right, I'm not in the mood to be...mucked around" - substitution of word there - and you want to make a statement. I think we referee differently on television, without a shadow of a doubt, and sometimes that's good and sometimes that's bad. The game was on TV, I suppose I wanted to make a statement that we were going to have a game of rugby today guys, it's New Year's Day, let's not have a...you know, let's not kill it. There's people sat at home, on a break, relaxing and enjoying themselves, they don't want to see eighty minutes of dirge, and the way you set your stall out, you say we're not going to have that today.
Is it harder to referee a TV game?
Oh without a doubt, without a doubt. For me, if I never referee on TV again I'd be quite happy, I'll leave that to the youngsters and full timers, because I like to referee by first name terms, and I can't do that on TV. Well, I can, but my bosses get very, very upset! You can't have me saying JW roll away, Cozza don't do that, Lol stay onside, Johnno you're in the bin. You know...
One thing I noticed last night watching Rob Debney's performance (at Bath-Leeds), he never stopped talking...
Yeah, makes me seem a bit like a deaf mute at times, doesn't it? Not knocking Rob, because he's learning his trade, but you get a bit of white noise - if you talk too much, the players don't listen. Sometimes it's best to say little is best, and he's still learning, he's on TV, and he's hyper a bit, you know, it's a natural thing. What he didn't do, he didn't call anybody on first name terms, did he?
No...
But he did call "ruck" a hell of a lot. My ear is still suffering this morning.
You've carded more Leicester players than any other club...
Now there's a surprise!
Are you the only referee that stands up to them, given the fact that you've also awarded a penalty try against them at Welford Road in a cup tie...
And it cost them the match as well! No, of course I'm not the only referee that stands up to them, but they are...when I first went there, it too me three, four years to get used to refereeing them. They are very good at what they do, they are the arch exponents of pushing the law to the limit of the letter, and the referee. At Welford Road when you first start, it is hugely intimidating, and I freely admit, they used to get more 50:50s when I first started out. As you get experience, you think these are only human beings, and even though they play for England, they're not going to tell me what to do. The way they play the game and the way they train, they will give away more penalties, Lewis Moody a classic case, you know, plays fantastically well but he's always on or over the edge, you know, sometimes he's a liability.
(Just over four and a half hours later Moody was red carded atTwickenham.)
It's difficult to say this without [me] having pride in it, but to card Johnno and Backy...
(Laughter)
...within twenty five minutes of their last East Midlands derby...
(More laughter)
What were you thinking?
When I went into that game I was thinking, it was a game that Northampton had targeted as a must win, so the Backy one was clear to me, even though John Wells tried to defend it at our elite conference at the beginning of the season. He didn't find much favour with any of the referees who all thought "well, he's got to go John, he's killed it, he's made the tackle, he's rolled to the wrong side, and made no effort to get away whatsoever". Ten minutes in, we're in the red zone, five yards out, he's going in the bin. You don't actually, you know, it's like...it's what people don't understand about refereeing a Premiership game, there are so many things going through your head in terms of what's the score at the time, what's the temperature of the game, where are we on the field, who's the guy on the ground, so he knew what he was doing. Maybe if that had been, I dunno, maybe if that had been Ben Lewitt for Saints or Ben Woods for Falcons, I may not have binned him, I'd have thought, "he's young and raw". I might have given him the benefit of the doubt. With Backy, there is no benefit of the doubt - he's fantastically good at what he does, only that time I caught him out. Johnno was simple, could have been a red maybe if we'd seen the incident, there was enough blood for it to have been a red, but you know, again, the players have got no problem whatsoever. They'll whinge, but they know deep down that you're right, but their human nature is that they won't admit it on the pitch, because that's a sign of weakness.
On a day like today when the weather's a bit inclement (it was freezing stood outside doing the interview), pitch might be a little bit hard, do you have different boots for the circumstances, or is it just a case for the referees of "here we are, here's my boots, we're getting on with it"?
For a long time we've been supplied with boots, and being a tight-fisted git with no job, I tend to wear the boots that I'm given because I won't spend any money, but now we've got some, we've been given some new Asics which are very very nice. You'll see most of the referees wearing them, and they're like wearing slippers, and they're like wearing blades. Very comfortable, but I don't really look at the weather conditions as such, in terms of what my footwear would be.
What's been your busiest week?
Probably this week! It's no secret that the powers that be use me as much as they can, I need the money - I think that secretly deep down they'd have liked to have made me a full timer, but they can't for obvious reasons, because of my age and the IRB thing, so they give me any game...I'll do any game going. I've done a National 1 on a Saturday, driven to Heathrow, to fly to Toulouse, to run touch in a Heineken on a Sunday, and got home on the Monday afternoon, having left home on Saturday morning. This week I've done five appointments; refereed three, reserve in a couple of others, and I could have done one tomorrow, but then you trade that off with sometimes you might only have one game during the week. Because of the nature of the way the fixtures are done, we need basically six referees and six reserve referees, who are capable of refereeing if the referee comes off - which is very rare, but we need to have someone there in case - so in effect, you need...we don't have twelve referees who can referee in the Premiership, so there has to be some doubling up done. It's simple maths, you can't get round it. I just look at it as you know, I love rugby, so to me it's not a problem. Bath last night, went to bed at one o'clock, up half seven, here we are at eleven o'clock at the ground, so really...I did two Powergen semi-finals as reserve referee, two years ago, where I was away for the whole weekend.
Reserve at both...
I was the reserve at both, wasn't I? I stayed Friday night in Manchester for Sale and Leeds on the Saturday, stayed in Harrogate on the Saturday night, went and did Newcastle and Pertemps Bees, mucked up a replacement that no-one noticed, apart from BBC because they were listening in to me, and then drove home on the Sunday night and you get in at one o'clock in the morning. It's no surprise that one, my marriage got compromised and two, my business got compromised...I think this is when it hurts, when people have a dig at you and say you're crap and things like that, you think, you've no idea of the sacrifices that myself and other part time referees make. Full timers now, it's easier, but not perfect I know a couple of the FTR's get grief off their wives about the amount of time they spend away from home, because they're always going Down Under, Tri-Nations, Europe and things like that. It's a lonely life - the rewards are great, but it's a lonely life, and I wouldn't say it's great for relationships.
How do you stop the rolling maul?
Simple. Funnily enough, this is so true, I've been on the phone to John Kingston (the Harlequins coach) this morning, and he said "Ash, I just want to run something past you, because we're thinking of doing it", and it's quite simple. From the lineout, no-one gets involved from the opposition. At one point, the referee is then going to call one of two things; he'll either give a scrimmage for accidental offside against the team that's got the ball, and put it to the back of their pod of six; if he's brave, he'll call a penalty for obstruction, or best case scenario is, one of the opposition runs round the back of the seven players of the team that's got the ball, and pulls the guy to the ground – but not to be tried five metres from your own line because the referee might not react that quickly, and they might drive over very, very quickly.
Because it was noticeable in the Heineken quarter final…there was some talk after the Bath game the previous Sunday of how do you stop it. Falcons tried that the first time, and Alain Rolland and the Stade team didn't know what to do. When we tried it the second time, did exactly the same thing and Rolland penalised Falcons…
What did he penalise them for? Using their brains?
I think it was. The fact that it shouldn't have been a lineout anyway…
That's by the by Mark! The rolling maul, in law, is quite easy to stop. The players are conditioned to seek contact with the opposition, and it's asking the players to do something totally unnatural. Don't tackle, don't get involved, stand off, and then send one round the back.
What law would you change?
What law would I change? I'd change two laws; I'd outlaw the scrum wheeling through ninety, then giving the ball to the defending team, I think that's encouraging negative scrimmaging; and I'd outlaw players changing position in the lineout. Allow them to move up and down, but once they've got into their one to seven position, you stay in that position. That would make things a lot easier.
Two more questions. How much longer do you think you've got at the top, and would it be a case of going down the leagues or taking up an assessing job?
Nah…I've got two to three more years, if I stay fit and I keep my nose clean with the RFU, which I sometimes struggle to do, and I then see myself becoming a touch judge. I'd want to be involved in Premiership rugby. When you've been at this level, this is what you want to operate at.
Last question. Who do you think will end up winning the championship, and who do you think will drop?
I think Sale deserve to win the championship. I think they've learnt their lesson, they've bought very cannily, they play nice rugby, they've got a good pack of forwards, but they can also score tries. It's no surprise that the teams at the top of the league at the moment can all do that, Wasps Leicester Sale can all play rugby up front but they can also score tries, which is where most other teams struggle. If you watched Bath last night you could see why Bath are always involved in tight games, because they can't score tries.
Who will go down? One of about four. (Cue very long pause) Bristol, Leeds, Newcastle, or maybe Saints. I think Saints have got too much class in the backs, but Leeds winning last night, everyone said "oh Leeds are relegated", and along with other people I've been saying we've only played eight games – Harlequins hadn't won a game in eight games and look where they got to. Nothing changes in the Premiership – the difference between success and failure is wafer thin. Ask Harlequins. Ask Northampton Saints. Jeremy Staunton kicks a penalty goal, Northampton Saints are relegated. He misses it, by about six inches, Saints stay up, Quins get relegated, and at this level, they can all beat each other on their day, but the players have got to believe it, and the gameplan's got to go to plan. It's that tight, and maybe that's what makes it the best league in the world – not the most attractive rugby, but by Christ it's exciting.
Thanks again to Ash for spending the time (and standing in the cold) for the interview.