Meet the Family - Howth Exile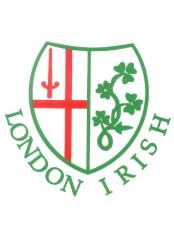 By Griff
September 14 2015
Meet the Family returns after a short rugby-related break. Here we meet Howth Exile, perhaps he's been sitting next to you all this time?...
Meet the family
Twenty questions to a 'Usual Suspect'
Howth Exile
Real Name
Location
Berkshire
Occupation
Retired Engineer
Favourite:

| | |
| --- | --- |
| Movie(s) | Shawshank Redemption, Ryan's Daughter, Evita. |
| TV Programme(s) | Any Period Drama, Mrs Browns Boys, Father Ted. |
| Book(s) | The Test |
| Music | Intermezzo from Cavalleria Rusticana, Irish Pub Music, Dire Straits. |
| Radio Station(s) | Five Live (for sport), Smooth, Capital Gold, BBC Berkshire. |
| Food(s) | Any Seafood Dish |
| Drinks(s) | Guinness, Rosie Pig Cider, a Good Wine |
| Place(s) to visit | Dublin, Dublin and Dublin |

How long supporting LI?
Y2K
Best ever LI game (Excluding 2002 cup final)
Enjoy going to all games in Europe.
Favourite LI experience off pitch (Excluding 2002 cup final)
An Irish Pub somewhere in Bordeaux, or was it Grenoble, or it could have been Rovigo !!
How did you start supporting LI?
First went along with members of Newbury RFC
What are your non-rugby pastimes?
Dressage, Flying, Golf and Cycling
Not not percentage?
Not from Reading, not English.
Most likely to say?
We will Win
Least likely to say?
We will Lose
Tell us something about you we don't know.
Went to a rugby playing school but never played rugby.