Meet the Family - ManTheVan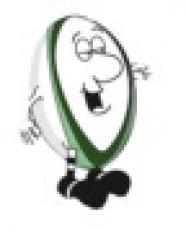 By Griff
June 9 2016
Meet the family
Twenty questions to a 'Usual Suspect'
ManTheVan
Real Name
Location
Portsmouth
Occupation
Retired Civil Servant
Favourite:

| | |
| --- | --- |
| Movie(s) | Usual Suspects |
| TV Programme(s) | Game of Thrones |
| Book(s) | Bram Stoker's Dracula. Fantasy. Crime thrillers. |
| Music | Lagan (of course) Folk/Rock, Blues |
| Radio Station(s) | Don't listen to the radio |
| Food(s) | Not keen on fish but cuisine wise I guess Italian, Mexican, Indian, Greek in that order. |
| Drinks(s) | Yes please (the old ones are the best). Guinness or a good session bitter like Punter. |
| Place(s) to visit | Abroad it's Malta. At home it's the west of Cornwall. |

How long supporting LI?
12 years
Best ever LI game (Excluding 2002 cup final)
When we nilled Quins at the Stoop. They'd stuck us all at one end. We made a great noise, especially when Catty ran towards and held up the ball towards us before putting down for another try.
Favourite LI experience off pitch (Excluding 2002 cup final)
Many moons ago staying in the MadStad hotel and members of the band, Le Cheile were playing away when our Canadian No 8 at the time Phil "Spud" Murphy turned up and starting playing the spoons.
How did you start supporting LI?
One day my wife mentioned she'd like to see a live professional rugby match. Both of us having some Irish ancestry and me liking the odd AG London Irish were the obvious choice. First game was against Tolouse Christmas 2002. The other easiest to get was Bath. Bugger that!
What are your non-rugby pastimes?
Archery. Aiming the pointy thing at the round thing is fun if not always successful. Haven't quite used to all the technical terms.
Not not percentage?
Irish Great Grandparents on my Mum's side so I reckon 80% Not Not.
Most likely to say?
Come On You Irish!! Any one fancy a bang while I go get another AG?
Least likely to say?
Pint of lager please.
Tell us something about you we don't know.
In Feb 2000 I did a 5 day sponsored trek in Patagonia for Mencap and it damn near killed me. Don't think even my Facebook friends know that one.