EOS poll responses - the remainder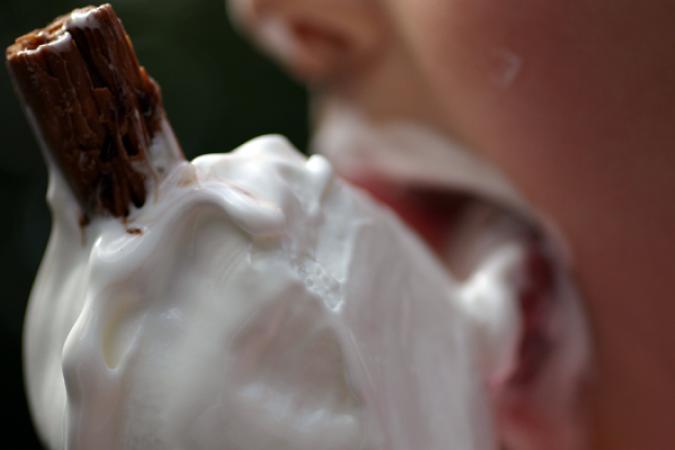 A Summer Delight
By Japie
August 24 2012
The long-awaited responses to parts II & III of the poll have long since been compiled. Now, one of the Eds has found some time to actually publish them... ... all things come to he who waits ;) Ed (TonyTaff)
I know. This feels as fast to finish as the unfortunate Niger rower Djibo Issaka at the Olympics the other night: slow, ages behind when he should have finished, but an Olympian achievement nevertheless. OK, so all I've done is compile the quite literally LOTS of votes and tapped away at a keyboard to produce this. Less of "Citius, Altius, Fortius" and more like just "later, later, later…"
But here we are, the results you have been waiting for, the final parts of the end of 2011-12 season poll. Phew. I'd like to say better later than never but you've not read the results yet.
Part 2
1. BEST PERFORMANCE BY A SARACENS TEAM
There were again many, many fantastic performances by Saracens last season. Ospreys away and Sale away did well in the voting. But way out in front, as if there was any doubt, was the Leicester away game. One voter commented that, "If anyone vote for another one I'll eat my own hair." Lucky for that person that the vote is largely anonymous or else someone could keep him to that. A sharp comment came from another voter: "annihilated". "We came, we saw, we absolutely thrashed them" as another might say. Tigers scored 25 points. Good score. But we hit them for 50. There's a shades of grey joke in there somewhere but I'll leave others to insert the gags. Er, so to speak.
Winner: Leicester Away
2. WORST PERFORMANCE BY A SARACENS TEAM
This category was a much tighter affair this one. That's perhaps not surprising given that Saracens didn't turn out many bad performances throughout the season, again. While picking the stinker from the fragrant options was clearly harder, one game just finished ahead of the poll. Though the Heineken Cup QF against Clermont was a disappointment, it seemed many accepted it as being beaten by the far better team. However the February 2012 defeat away to Worcester was deemed the worst of the season. We were eight points up and "should have won that but after 15 mins we switched off!" or ""A dour performance going down against Worcester on a Friday Night".
Winner: Worcester Away
3. FAVOURITE CLUB TO VISIT FOR AN AWAY GAME
We love the SSA coaches. We should give thanks to all those who organise the fleet of fans. Some trips are just legendary: away fans, the opposition stadium, the location, the atmosphere or the beer. So many different factors go into why we love going to certain away games more than others. We should give some honourable mentions for votes going to Leicester's impressive Welford Road venue and heading off to France to Biarritz and Toulon as 'votre club préféré". But out in front, again, was Exeter Chiefs. We just love everything about heading to the South West…
4. LEAST FAVOURITE CLUB TO VISIT FOR AN AWAY GAME:
Ah, the flip-side to the previous category. Where Sandy Park gets the so many excited to visit, there are some locations we would clearly just rather do without. Yet again, Wasps' Adams Park gets brickbats (ie "industrial estate, one road leading in/out, takes over an hour to get out of the car park"). Franklin's Gardens isn't universally popular, but out in front is the home of the Shed. As one voter said, "The whole experience stinks".
Winner: Gloucester
5. BEST OPPOSITION FANS:
We love Exeter. Chiefs' fans are fabulous. They got a decent stack of votes again this year. No surprise given it's out favourite place to visit (can't just be the beer!). But this year there was only one set of fans that could win this award. Way out in front were the amazing French fans that flocked in large numbers to Vicarage Road. I don't think I've seen the old rocked by the opposition fans and players for many years, if ever before. Some of the voters provided very apt comments: "ASM by a country kilometre"; "Les Vulcans, Watford has never looked so vibrant as when ASM came to town"; and "just fabulous". They really were. I just hope we can welcome them again to another Heineken QF next season but summon up a more impressive Saracens performance on the field.
Winner: Clermont Auvergne
6. WORST OPPOSITION FANS
Oh dear! This could be a hugely divisive category. Some of the joy of rugby is the pleasure of mixing in with fellow fans, exchanging banter and sinking pints together. But clearly there are some fans we would much prefer to be sat with than others. And many of the comments that voters contributed would be a little inflammatory to repeat here. Safe to say the winners may be a highly contributing factor to why their home venue is out least favourite to visit. One voter said, "They need some instruction from Clermont on how to be passionate and respectful at the same time." Says more about Clermont perhaps…
Winners: Gloucester
7. FAVOURITE OTHER AP TEAM (NON-SARACENS):
Crazy category this, in my view. Rugby is a much less tribal sport than fussyball, but we're still all Saracens fans here. Split loyalties are possible, but sometimes we there's just an x-factor about other clubs that while not topping our feelings for Saracens makes them a more appealing team. In our case, votes this year pushed Sandy Park's team to the front, again.
Winner: Exeter Chiefs
8. LEAST FAVOURITE TEAM:
We don't like going there. We don't like their fans. But curiously Gloucester was not voted as our least favourite team. This year the 'honour' goes to the East Midlands. In recent years we've experienced some good times playing them (best performance this season and of course, the AP Final win in 2011). But out in front were the Tiggers.
Winner: Leicester
9. BEST BAR
What is it about Sandy Park? I must go in the forthcoming season as clearly it's a huge day out. Not only are their fans simply lovely (according to voters here) they have the finest Premiership beer, it seems.
Winner: Exeter Chiefs
10. WORST BAR:
I'm not going to waste words on this. Votes were pretty much just split between two venues. Unfortunately they are the two big ones: Wembley ("Prices! Service! Dreadful!"); and the winner here, England rugby's HQ – highly questionable. "No decent beer"; "Prices to make your eyes water"; and "S-l-o-w service." And unfortunately we're back there for the Dreadful Header again. Wallets at the ready, get ready to be ripped off…
Winner: Twickenham
11. BEST 'SOLIDS':
Best food. Not something that I associate with any sports ground but clearly some of you are keener to sample the 'scran' on offer as you trek round in support of Saracens. But there's no place like home, it seems, even if that home is Vicarage Road (until February).
Winner: Vicarage Road
12. WORST 'SOLIDS':
Again, for every good experience fans might have eating at rugby there's Twickenham. They might have some fabulous hospitality venues within the ground but for the standard punter it's one long complaint when it comes to food at HQ. Comments included, "Even more of a rip-off than the beer", and "very pricey, no thanks to the RFU's pricey concession licenses methinks." Methinks too…
Winner: Twickenham
PART 3 – THE MISCELLANEOUS CATEGORIES
1. BEST SARRIES RUGBY MOMENT OF THE SEASON:
In the 2010-11 season there was really only one winner: the final whistle as we won the Premiership. This year votes are more widely spread, but out there in front was the big FIFTY at Welford Road. Personally I liked some of the other suggestions just as much: a third of the starting England team being made up from Saracens; hearing Copthall had got final approval; and Owen's last minute kick v Bath away. But can be only one winner: you've spoken and it's your choice:
Winner: Scoring 50 at Welford Road.
2. WORST SARRIES RUGBY MOMENT OF THE SEASON:
We didn't lose much in 2011-12 (how wonderful it is to say that for another year). But with all the ups comes some downs. Worcester Away was again a feature in the voting. Injuries to our back row players got a few mentions. But I agree with the top vote this time round. It was a great game at VR with determined attack and defence from both teams. But then Geordan Murphy took the ball, sunk a squiffy scuffed drop goal and sent Saracens' fans home with glum faces ("that cost us a home semi", as one voter said).
Winner: Geordan's late drop goal at Vicarage Road
3. FUNNIEST RUGBY MOMENT OF THE SEASON:
Sometimes we laugh together and sometimes we look at one another and think, "what are you laughing at?" No surprise then at the disparate nature of the votes that came in for this category. The Clermont fans' enthusiasm was clearly popular. One voter had less laughter to give, commenting, "Can't think of one, last season's rugby by Saracens was not fun." Hopefully their view will change with the excitement of the new season ahead. But there has to be a winner in each category, so for this one the votes point to it being, again, seeing Leicester away.
Winner: Putting 50 points past Leicester at Welford Road.
4. BEST REFEREE:
A good whistler should work with effective touch judges, controlling the game in a manner that means the focus of attention is on the play not an incessant, whistle after whistle, disrupting the game and drawing undue attention to themselves.
Winner: J P Doyle.
5. WORST REFEREE:
Rugby would not be possible without the support and dedication of many volunteers, including match officials without whom games, leagues, tournaments, festivals and cup competitions could not take place. In the professional game you hope to see the highest standard of refereeing though. But many of us clearly think some have better performances than others. We shouldn't question "Sir", so perhaps we're just voting here for the ref we'd like to politely ask to clarify their decisions. But out in front with you, taking the crown from David Rose (shock!) this year, is the Irish/French whistler.
Winner: Allain Rolland
6. BEST MEDIA PERFORMANCE BY A RUGBY CELEBRITY OR BROADCASTER:
ESPN deserves a strong mention here for it's coverage and Austin's new hair. Strangely there was not a single vote for Sky's main rugby presenters. In a slightly paraochial but no less deserved manner, the winner was a vote for a legend of the Fez, Large, about whom one voter commented "consistently the best commentaries on rugby from any source". And no, he didn't say that himself.
Winner: Large (Jason Harris)
7. WORST MEDIA PERFORMANCE BY A RUGBY CELEBRITY OR BROADCASTER:
This one was difficult to calculate. There were two runaway favourites (or detested) in the voting. In the end there was nothing between them in the voting, much like there being nothing of value in their commentaries. I suspect the lawyers might have something to say about some of the comments given by voters so I'll be circumspect and limit it to "it has got to the stage where I turn the sound down and find an alternative commentary."
Winners: Dewi Morris and Stuart Barnes.
8. THE MICHAEL GENTLEMAN (SAMUI MAN) CONTRIBUTION TO THESARACENS.COM MESSAGE BOARD:
And finally, the last category. Named after a legend of the Board, now sadly no longer with us. Votes were spread around several contributors with Large getting a decent showing in this category too. A few voted for the Editors "for their patience" – and I'd like to add my thanks for their sterling work in keeping the site up and running. But this year, out in front was a wonderfully named contributor who I don't think I've ever met or know quite who they are. Anyway, comments from voters lincluded, "For her staunch and resolute defence of Les Noirs et Rouges against all invasive rugby species, whilst maintaining an impeccable air of dignity in what she says (most of the time ;-))".
Winner (and take a bow): tpr's headmistress. You know who you are…!
Just in time for the pre-season friendlies… ... or not! Ed ;)