Rough Guide to pubs &c. re Allianz Park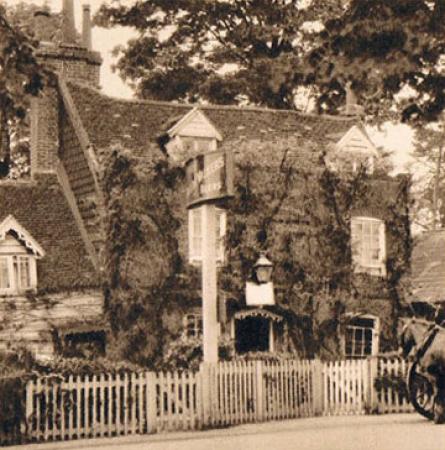 Rising Sun
By TonyTaff
February 8 2013
This is an unofficial guide to pubs, eateries, and other facilities in, around and on the road to Allianz Park.Contributions from others are most welcome as we try to build up a complete picture of options. Please add them on the thread below, in which case they may be lifted and/or edited into the main piece, or send them by PM to me (TonyTaff).The SSA has a similar piece, which takes into account the club's preferences for the routes and means by which it would prefer fans to approach Allianz Park (link at bottom).
Eggon Facce's guide to Pubs and Eateries in MillHillVillage and the Broadway

I've been asked to pen a few words about likely watering holes around Copthall, the area around Allianz Park. There are a few, but most involve a short bus ride, either from Mill Hill Broadway overland station, or from Mill Hill East Tube.

On Mill Hill Broadway: -
Mill Hill is a typical London borough high street, with a few of the usual suspects, including the ubiquitous Costa, at the same end as the station. There is only one pub – a small old school Tavern called 'The Bridge'. It's virtually opposite the station, next door to Marks and Spencers. I can't say I've ever been in there, as I prefer to go to the much nicer pubs in Mill Hill village, but as far as I know it's ok. It doesn't look particularly welcoming. The only thing that I've ever seen reported about it was that the police were called to deal with an assault there about a year ago. Not the most auspicious of recommendations - and unusual in this area!

If you venture a few doors further up on the same side of the road, you will find Fratelli's café, which does pasta, baked potatoes, ciabatta and open sandwiches as well as a decent cup of coffee, (and a great hot chocolate for the kids on a cold day) which you can ask to takeaway. I often eat lunch there, as the owners are big rugby fans and you will see a giant picture of his son's team being awarded a trophy, on the wall. Further up towards the A1, on the same side is S'appori D'italia, which is again part of the chain of cafes of the same name. Nicer than your basic Starbucks, but run to a formula. Continuing up and staying on the same side of the road is the much bigger Prezzo (0208 959 0336). It's dressed to impress, being triple fronted, black glass and chrome, but again its pretty standard, uncomplicated Italian food, but I've eaten there a couple of times and they managed to get the order wrong.

Up at the top end, near the A1 Broadway roundabout, there is a Pizza Express, and a smaller Pizza Hut - again ordinary enough, with the usual menu, and dough balls for the kids - but if you want a proper lunch or fancy a really excellent Chinese after the game, I can't recommend the Good Earth (0208 959 7011) highly enough. It is certainly one of the best Chinese restaurants in North London. You have to actually go to the end of the Broadway itself and turn the corner to the left – it faces the roundabout. It really isn't cheap – but it is worth splashing out. My kids love their sizzling beef and chicken dishes. I love their Sea Bass. Further down towards the stations is a second Chinese, Hee's which is again, perfectly pleasant, but if I'm honest, I nearly always go to the Good Earth.

If you want Indian food – then Days of the Raj's main restaurant is very good. (They also have a small, cheaper takeaway/delivery restaurant near the big Waitrose by Holders Hill Roundabout, as you come out of Mill Hill East Tube. Useful if you are peckish after the game and want something to sustain you on your way home!)

Mill Hill, like most of this part of North London, is quite a jewish area and the best thing to grab on the Broadway, are fresh Bagels on a Sunday. There is literally nothing to beat a proper freshly baked bagel (not a supermarket version) with cream cheese and smoked salmon, with a dash of lemon juice and a bit of black pepper ground on the top – there are several deli's, but we usually pick up supplies from Deli Express and they never last long. You can also sit and eat at Delisserie, 0208 959 0330, which is more of a deli and restaurant combined. It does everything from Salt Beef to Sauerkraut. I can recommend their Chicken Soup and their Hot Salt Beef Piled High Sandwich. I've also made short work of their Boerewors Roll, with caramelised onions and chips, which kept me going all day. They have a kids menu, as well as a takeaway menu if you don't want to sit and eat. You will find it right next door to Pizza Express at the A1 end of the Broadway. It's nice enough, and at least it isn't just another Pizza restaurant, but the service can be slow when they are busy.


Mill Hill Village and Mill Hill East
There are more 'country style' pubs if you head up from Mill Hill East Tube Station to Mill Hill village itself. The Railway Engineer, which was also known as the Angel & Crown right next to the tube station, closed its doors for the last time a little less than a year ago, but I wouldn't have recommended it anyway. The Mill, on Holders Hill Circus literally closed a few months ago and looks as though the site is going to be redeveloped into flats. It's a shame, because it would have been the obvious stop off point! But despair not – the nicer pubs are still open and you have a choice of three, really. (The only other possibilities on Holders Hill Circus, the roundabout just down from Mill Hill East Tube which joins Pursley Road, are the Red Filly, which is a sports bar – and I must admit I have never even considered going inside – or Days of the Raj Express – the takeaway offshoot of the main restaurant in Mill Hill Broadway I mentioned earlier)).

A decent pub/restaurant relatively close to the Mill Hill East tube, in the opposite direction from Holders Hill Circus is the Adam and Eve. Jump on the 240 bus right outside the tube station and get off at the third stop northwards. You could walk it, but it is uphill and it would take quarter of an hour. This is a popular gastropub, which gained notoriety last year, for serving some of the saltiest pizzas in the country! These days, they serve a much less infamous – and tasty version – and the pub is very pleasant, having been completely refurbished about eighteen months ago. They won the community pub award and seem to be pretty busy most of the time. They do an a la carte menu as well restaurant style pub grub. If you fancy a pre or post game meal (they have a pizza menu as well as doing Sunday lunch), I would probably advise calling them on 0208 959 1533. Their website is [www.adamandevemillhill.co.uk] and they open at noon.

Further up the hill – six stops and about five minutes ride from the tube station, at the top, opposite Belmont School is the more traditional Three Hammers. The 240 bus stops right outside. They do a good range of Cask Ales including Red Squirrel and Old Engine Oil (delicious!) and a very good and reasonable carvery for just under a tenner, that is, if you splash out and go for the Yorkshire pud. They say there is no need to book, but if word gets out, I suggest it is probably not a bad thing to do. Their phone number is 0208 959 2173 and their website gives more details of their menus. [www.emberinns.co.uk]

But my favourite by a country mile, is The Rising Sun, right at the end of the Ridgeway, just as it joins Totteridge Lane/Marsh Lane. Not that I am biased, but it is my local. (Lucky me!) [www.therisingsunmillhill.co.uk] The 251 bus from Mill Hill Broadway stops outside and will take you down Highwood Hill, along Lawrence Street to Mill Hill Broadway. But car drivers may wish to take note! The owners, Roberto and Angela have just put a banner up outside, advertising a matchday deal, where you can get a three course lunch with parking, which includes a cab down to the stadium and back afterwards (four people sharing) for £25. They are opening early especially at 11 am. Phone them on 0208 959 1357 – but word is already spreading, so I wouldn't leave it too near the match you are intending to go to!

Slightly further afield, if you are driving and have a carpark pace booked - its probably worth mentioning the Orange Tree on Totteridge Lane - this is a very popular local pub/restaurant, complete with duckpond, which was refurbished about four years ago is one of the same chain which owns the Old Bull and Bush in Hampstead. They change the menu pretty often, but they do the usual battered cod, steak, rotisserie chicken, home made pizzas etc. You definitely need to book here as weekends are always busy, especially if the weather is nice! But it is very villagey and pretty and a good place to meet, 0208 343 7031

I'd like to welcome you all to Mill Hill and Mill Hill Village and hope this helps you find your way round to start with!
The SSA's more official link is [http://www.saracenssupporters.org/wordpress/allianz-park-travel-information-for-visiting-supporters/]
Both Hendon & Mill Hill rugby clubs are nearby, and may be offering something to AzP spectators. The Hendon RFC webpage describing their offering can be found at http://www.hendonrugby.com/saracens-match-days/
More details to follow.