Broadstreet Bested, Sale Sunk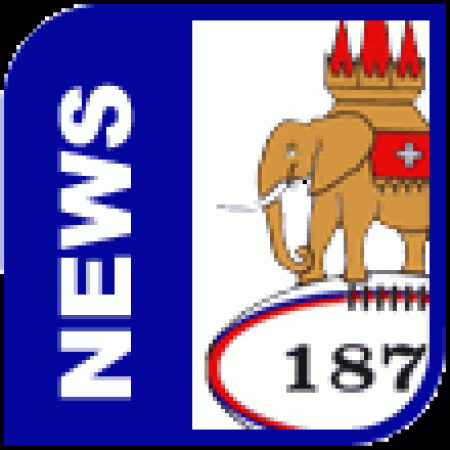 Double up at the BPA.
By Russ (Site Editor)
August 19 2017
Sounded like two impressive displays by Cov in the pre-season double-header friendly at the BPA today.
Final scores (subject to confirmation):
Coventry 57 - 24 Broadstreet
Coventry 50 - 0 Sale FC
I couldn't be there, but superb coverage (as usual) via twitter from the message board's own Tim Smith.
Knowing Tim he'll have his thoughts up on his blog early tomorrow morning, but it certainly feels like pre-season is building nicely.
View a Printer Friendly version of this Story.
Broadstreet Bested, Sale Sunk
Discussion started by Unofficial Coventry Rugby (IP Logged), 19/08/2017 17:03
Unofficial Coventry Rugby
19/08/2017 17:03
What do you think? You can have your say by posting below.
If you do not already have an account
Click here to Register
.
BackTenRef?
19/08/2017 17:22
Pretty decent showing first game vs street. Odd mistake and missed tackle but a good showing by the development/2ns XV. Large number of which would be not out of their depth in the 1sts.

Main event was excellent. A bench which would start at any other club in the league. Sam. Titaupo looked a class above. I don't think as a team we missed a tackle and looked sharp with the ball
Kimbo
19/08/2017 17:46
I turned up just as BS scored their last points, and from then on it was largely one-way traffic with Cov scoring freely. Some eyecatching performances out there too from several of the Dev lads.

Sale were interesting. A big side (physically) and they surely wouldn't look out of place in League 1. We had to wear them down somewhat, to be fair, and if our defence wasn't absolutely top-notch, they might have given us quite a few problems. With the addition of a stand-off that didn't need quite so much time they might have done better.

Cov's scrummage, too, was superb, and the pack in general were rarely troubled. There are still things to work on, but with a little more finessing, I really can't see Cov being relegated this season.

Obviously Mose and Plymouth will be racing away at the top, eh?



Edited 1 time(s). Last edit at 2017:08:20:09:03:02 by Kimbo.
Peter Redhead
19/08/2017 18:16
We had to lend Sale four players as they failed to turn up with a full squad, that said it was an excellent run out for both the Developement and senior squads.
BackTenRef?
19/08/2017 18:25
Quote:

Peter Redhead
We had to lend Sale four players as they failed to turn up with a full squad, that said it was an excellent run out for both the Developement and senior squads.
I did wonder if I was seeing things lol
OldNick
19/08/2017 19:08
It was pre-arranged. They have injury problems and had contacted Cov in advance to see if we could help in this way.
A group of Cov development players were loaned to their bench.
Wazeroonie
19/08/2017 20:56
An interesting and entertaining afternoon of rugby today. RW seems to be building things nicely.

Myself and the Mrs enjoyed playing Player Bingo. Every time we didn't recognise a player on the park we lost a point and took a drink as a forfeit, and for the players who we could name successfully we gained a point and took a drink as a prize. We also took a drink when anyone scored. Can't remember which one of us won though!
bigm/ mark harrison.
20/08/2017 09:01
it certainly was interesting to see the same move in midfield yielding tries in both games for cov. All the fly halves now backing themselves for breaks was wonderful to see Stokes continued where he left off, lets hope his form continues throughout the season. Sam in the centre certainly glimpses of his abilities.Although with his hard no nonsense tackling and the current climate around tackling , he will befall the terrible inconsistencies of refereeing in this division through the season. Olly p once again took no prisoners and put down another marker for the shirt.Phil boultons leadership skills were there again for all to see. Luke Narraway will be interesting to watch , how he adapts to life in this division and what is expected from him around the park.Nielsen put in a very good shift at hooker , someone im sure who will become a crowd favourite.
We must not forget that 9 of the starting 15 were new to the team, .COME ON COV
Jean H
20/08/2017 13:33
Enjoyable afternoon ,both Cov teams looked good.Only blip for us was the bad language being used on touch line by Broadstreet players,calling to thei team members,not necessary
timdouglas1
20/08/2017 19:33
I had a good chat with Sam Tuitupu (yes, I probably got it wrong, and yes, I still can't spell Otatuha) Very friendly, and sure to be a big fan favourite. James Stokes and Olly Pavoas will be massive for Cov this season, and I was most impressed with Latu Makaafi
Sorry, only registered users may post in this forum.