Coventry 50 - 11 Moseley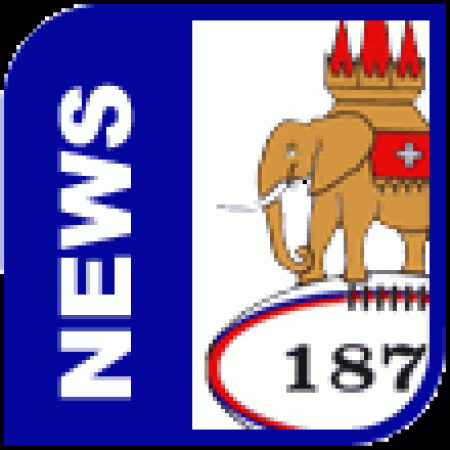 That's gotta hurt.
By Russ (Site Editor)
September 9 2017
An impressive display by Cov from start to finish, as Moseley are put to the sword.
Well, I thought we might pinch it, but I didn't see that coming. Cov looked good today; strong in the scrum, dominant in the lineout, and very sharp in the backs. This was a real marker for the season, and if we keep this up I reckon we'll be right in the mix for promotion when spring rolls around.
It's unfair to single anyone out, but both Stokes tries were things of beauty, and that rolling maul/sprint is certainly going to frighten a lot of teams.
Final score: Coventry 50 - 11 Moseley.
View a Printer Friendly version of this Story.
Coventry 50 - 11 Moseley
Discussion started by Unofficial Coventry Rugby (IP Logged), 09/09/2017 17:44
Unofficial Coventry Rugby
09/09/2017 17:44
What do you think? You can have your say by posting below.
If you do not already have an account
Click here to Register
.
Cov_InPeace
09/09/2017 17:46
Nat 1 results: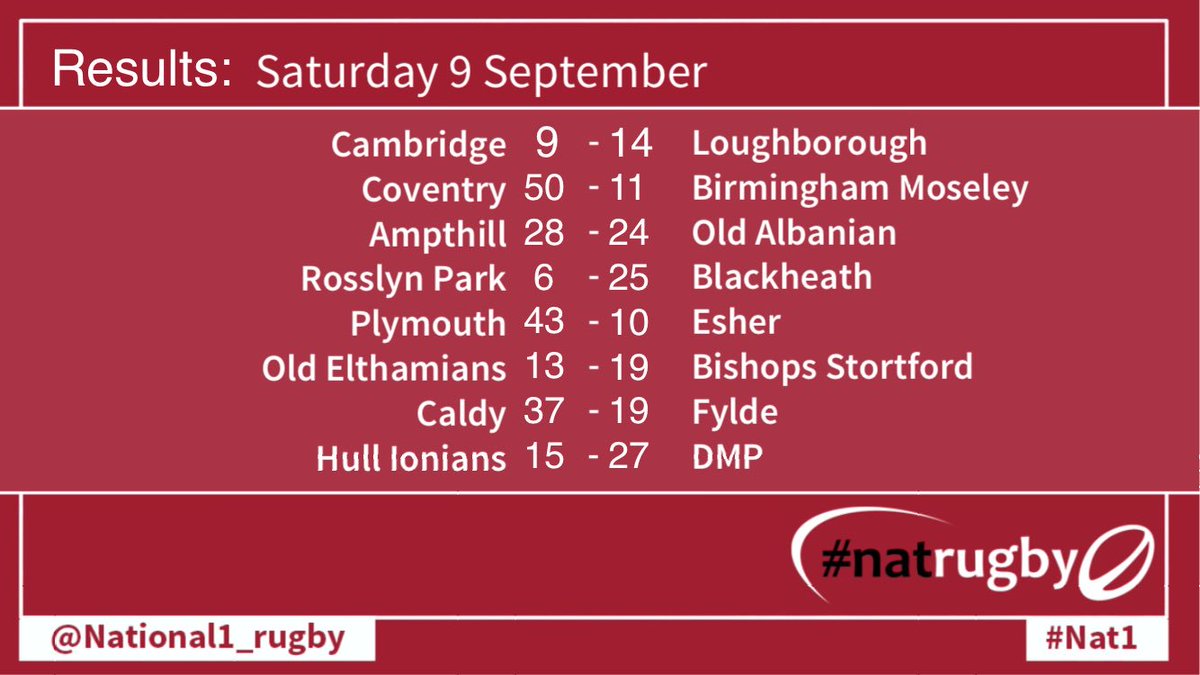 Kimbo
09/09/2017 18:08
There are one or two unexpected ones there.

Didn't see the RP result coming, and Ampthill? By four? Hmmm.

Thought Cambridge might do better.

Context given to last week's Hull result by the much closer DMP one this week too.

Interesting division so far.
Kimbo
09/09/2017 18:12
Just to add, a big thumbs-up for the programme this week, which I managed to get home without it looking like the dog had got at it. Lesson learned I hope?
I'll overlook the teething troubles with a few areas of it (except maybe to say that I was shocked to learn that Old Albanians no longer seem to be in the league...).
Cov_InPeace
09/09/2017 18:35
Totally agree regarding Palmer's try, Kimbo. Clearly another player with a ton of flair.

In fact it seems hardly fair to mention any individuals really because everyone in the squad played their part today, I thought.

And I don't believe Moseley are a poor side, but we gave them a bit of a pasting today. Fair play to Rowland Winter, he's recruited some terrific players, and more importantly seems to be making a team that is at least the sum of its parts. I don't mean that as faint praise,indeed the opposite. I think as we've seen in the past getting that right is a very hard thing to do.

Early days yet, but I'm very excited about this season!
Wazeroonie
09/09/2017 22:33
I believe Ampthill were 14 points down after 10 minutes and 14-7 at half time.
Camera Shake
10/09/2017 08:48
Not sure if it's worth doing highlights - two penalties and a try at the end - hardly worth it.
What do you lot think?
Peter Redhead
10/09/2017 11:44
Only doubt from the game was the official attendance given as 2,100. It certainly looked quite full in the main stand,opposite and at the railway end.
bigm/ mark harrison.
10/09/2017 18:33
For the first time at the BPA , i had that special tingle down my spine, just as the team ran onto the pitch and the crowd greeted their team.
For the first time in many years , i saw a COVENTRY team play as ONE, but with the skills of individuals.
Optimism abounds.
PaulRossborough
10/09/2017 19:44
Nice to read the following regarding Cov on Moseleys message board
"They were better bigger less error ridden less infringement culprits better tackling faster"
Read more:†[
moseleysupporters.proboards.com
]
All views expressed in this post, are my own
Sorry, only registered users may post in this forum.