Coventry 30 - 27 Bishop's Stortford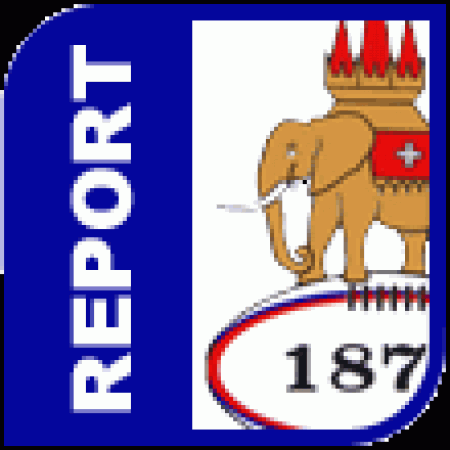 Another win. Just.
By Russ (Site Editor)
October 7 2017
If Cov thought that the new boys in the league were going to be a pushover, they know differently now.
Cov just about scraped home in a match that I think will probably be best remembered for the number of stoppages rather than the actual play on the field.
Neither team really seemed capable of putting together a consistent period of play, possibly not helped by some very 'enthusiastic' officiating. I've no idea what the final penalty count was, but it felt like it must be well into double figures for both sides. Basically, if you weren't happy with the last decision then give it thirty seconds and there'd be another one along to take your mind off it!
Luckily James Stokes was on his game again with two tries, and the forwards came good with a scrum penalty late on which was slotted over by Maisey to seal the 30 - 27 win.
In amongst all of the chaos there was also a nasty looking injury to Pete White, that saw him stretchered off with his leg in a splint. Later, a supporter was also taken ill and required an ambulance to take him from the ground.
So not the best of days, but another bonus point win, and with Darlington Mowden Park losing to Old Albanians I believe that Cov are top of the league. More importantly here's hoping for quick recoveries for both Pete White and the gentleman taken ill.
View a Printer Friendly version of this Story.
Coventry 30 - 27 Bishop's Stortford
Discussion started by Unofficial Coventry Rugby (IP Logged), 07/10/2017 17:57
Unofficial Coventry Rugby
07/10/2017 17:57
What do you think? You can have your say by posting below.
If you do not already have an account
Click here to Register
.
Kimbo
07/10/2017 18:01
Don't think anyone saw this as a pushover TBF. Bleddy good side.
Cov_InPeace
07/10/2017 20:03
I'm sure you're right Kimbo, but at least initially it did feel as though the side weren't quite as fired up for this one. As you've said elsewhere, that might also be partly down to the players who weren't on the pitch...
Either way, it's a win, and that's what matters. Other than Moseley, there really aren't any easy games in this division.
CovBlueLou
07/10/2017 20:29
Not great today I didn't think, ref was very poor mind.

James Stokes was simply the difference between the 2 sides for me! Take him out Cov would have been in bother!

Roll on what you would think is a banker of 10 points from the next 2 games......
Wazeroonie
07/10/2017 21:36
BS are a very organised team and played well, and definitely took advantage of Cov's stuttering performance today. I also echo RW's thoughts on Tim Smith's blog, that the players can be affected by the crowd. He was I think talking about our players, but possibly BS got a boost by our crowd's frustration. The referee's observer must have made a LOT of notes today - I imagine he'll have some homework to do before his next match.
Jean H
08/10/2017 09:57
A fair assessment from Rowland as usual,but on a positive note the attendance yesterday now brings our average gate to just under 1,800,I am sure some clubs in Championship would like to be in our shoes!Com on Cov!!
Jean H
08/10/2017 11:17
Does anyone know score from development game yesterday please?
Bono546
08/10/2017 11:23
Think it was 12-12 with Cov getting penalty try with last play of game. Reason I only think this was score is that scoreboard had been turned off
Jean H
08/10/2017 11:40
Thank you,turned scoreboard off to save electricity perhaps!(Tongue in cheek)!!!
OldNick
08/10/2017 12:51
More worryingly, no one turned the lighting in the grandstand on, which left the steps badly lit as supporters left after the development match.
Sorry, only registered users may post in this forum.