The Divine Comedy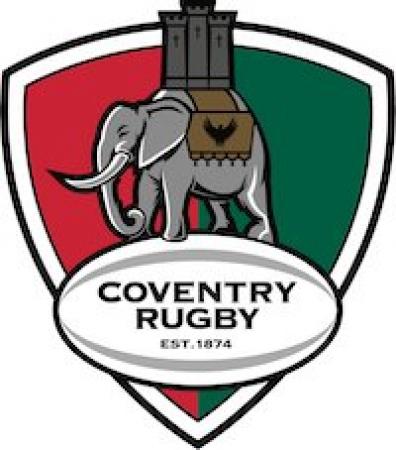 By Mark Forster
October 3 2019
COVENTRY'S first real bump in the road this season comes tomorrow with the visit of Ealing Trailfinders. Ealing are one of those clubs which have done well in the professional era, backed by the money of Mike Gooley, and threatening the top of the tree.
Two drubbings awaited Cov, home and away to Ealing last campaign – 60-25 away and 20-61 at Butts Park Arena.
Make no mistake, Gooley is among those rugby backers who does things the right way, looking to produce a sustainable business focussed on sport rather than just throw his hard-earned away on a vanity project.
He's recruited wisely, with a lot of top rugby talent and experience, but also invests in community rugby and putting Ealing on the map in more ways than one.
And while Ealing could be a curious case of a team on the road to nowhere, unless a ground share could be found if they topped the Championship table come May, they appear stuck in the Championship as a real test for teams with aspirations.
It will be interesting how they fare against Newcastle Falcons, relegated from the Premiership last season, as, despite the scorelines, they pushed eventual champions London Irish, who had also been relegated from the top table, hard in their two games.
That they lost five – both fixtures against the Irish exiles, and against Nottingham, Bedford Blues and Richmond, the side that was relegated, suggest Trailfinders are still a work in progress.
Or at least, were.
Cov are also a work in progress, but have two out of two wins under their belt this time out.
Yes, this is the Championship Cup, which most supporters argue is not as important as the Championship proper.
However...
Friday's outing on the artificial pitch at BPA is a chance for Cov to throw a marker down, not just to Ealing but every other side in the division.
For the first time in recent history, including our meets in National League One, Friday's cup game is not about Ealing.
In all senses it is about Coventry.
Win, and all sides in the competition will be sitting up and taking notice of the blue and white revolution.
In many ways, it would matter not if it's a scrappy win, a walkover or one where the rub of the green goes with the home side.
A loss and Cov will be able to gauge where they need to put in the work before the Championship begins in earnest.
What is interesting is that we have some sort of gauge already.
Ealing have played the two sides Coventry have beaten in the Championship Cup.
They beat Ampthill 43 – 5 at home, following a 26 – 57 win at Bedford Blues' Goldington Road ground.
Cov went to Ampthill and enjoyed a seven try victory, at 17 – 47, while they struggled to beat Bedford at BPA last Saturday 26 – 17, mainly thanks to handling errors in the opposition 22.
Fix those mistakes against Ealing, score those three, four or more tries that went begging, and the rugby world will know that Cov is back with a real bang. It will also weigh heavily on Ealing when it comes to the league fixtures.
For Cov's chosen 23, it's a chance to judge themselves against a top side and top players, maybe settle a few old scores and know what happens on the pitch will be more valuable than all the pre-season tests and training.
Make no mistake, Cov have the players to challenge hard in the Championship. The current squad is not together by default, but design. Players that wear the blue and white of Cov are doing so for a very good reason. Gone are the days when we were happy with any sort of recruitment; Rowland Winter and his coaching staff, Nick Walshe, Louis Deacon and Anthony Allen, backed up by Rory Stewart and others, have put together an exciting team.
Translate that potential into results and Cov will be as feared again, as they were in the 1950s onwards.
---
THE changes at Butts Park Arena keep on coming. The sweet van, taco hut and gin and prosecco-laden horse box were welcome additions last Saturday and I hope they remain. They offer a point of difference to previous seasons and something more for supporters of all ages and inclinations.
The new club shop looked well thought out in its new location, and the changing rooms are a welcome addition.
But the offer wasn't great, considering the season has started.
A club like Cov needs more than replica shirts, and a meagre selection of shorts, hoodies and polo shirts.
And, given the change in badge, I would have hoped for a new mug at the very least.
As we're in October as I write this, I'm a bit disappointed that the online shop isn't up and running.
Type Coventry replica shirt and Skins Teamwear into an internet search engine and I'm getting nothing.
On the Skins official webpage, the message is that the Skins' club shop is 'coming soon'.
Head over to the CoventryRugby.co.uk website and hit the 'shop' button and the link takes you to last season's suppliers, O'Neills.
Now I know the staff at Cov are working wonders, doing a great job on and off the field, but sometimes it's the small things that matter most.
Living far away from the action in Cornwall, I don't know if fans who attended the open day are more aware of the season offer in terms of team-badged kit and gifts for supporters.
But it seems a glaring omission thus far.
We, as a family, have a Cov Rugby umbrella, mugs, badges, scarves, all manner of hats and caps, the old traditional jersey, sold by Kitbag a few seasons back, the Promotion season home kit, last season's home and away kit and, bought on Saturday a pair of extra large shorts with the new badge. The only person they fit in the Forster household is me, so they're mine.
But it would have been nice to come away from BPA with some more Cov-badged gifts.
Even Yorkshire Carnegie have their online shop up and running – cups, hats, scarves and even a Carnegie bear. Although the official replica kits are also 'coming soon', there is a range of 'off field' tees, shorts and hoodies.
From a supporters' perspective, I expect new kit, not just the replica jerseys, to be available before the season starts.
Hopefully Cov and Skins will be offering a full range soon, not just in the club shop but also online for those supporters in exile elsewhere in the world. Even if we can't get to BPA, we still want to support.
View a Printer Friendly version of this Story.
The Divine Comedy
Discussion started by Unofficial Coventry Rugby (IP Logged), 03/10/2019 14:19
Unofficial Coventry Rugby
03/10/2019 14:19
What do you think? You can have your say by posting below.
If you do not already have an account
Click here to Register
.
Edited 1 time(s). Last edit at 2019:10:06:13:09:10 by AdminBTCov.
BackTenRef?
03/10/2019 15:07
Iím not impressed with skins. The quality compared with OíNeillís is poor but the prices are the same.
Sorry, only registered users may post in this forum.