And Here is the News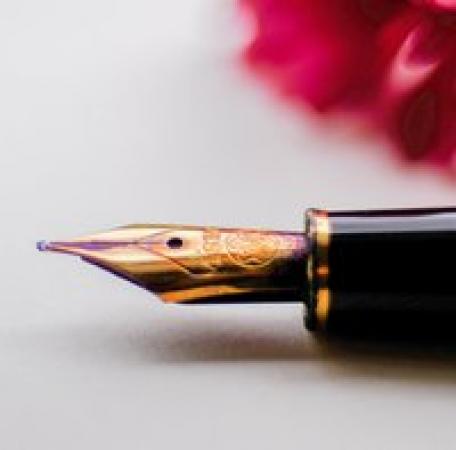 By Mark Forster
October 6 2019
I OWE Alec Blackman, and BBC CWR, a huge apology. I wrongly tweeted a question asking why they weren't running live commentary on Coventry Rugby's home Cup match against Ealing Trailfinders.
It turned out they were. Or rather, there was commentary, via the BBC Sport website.
That apology out of the way, why can't it be better promoted?
I actually looked, more out of hope than belief, on the BBC Sport website at just after 7pm on Friday night. I considered if CWR weren't running commentary, then whatever Ealing's local radio station is might be.
Nothing. No promise of 'coming up' or anything.
Maybe that's something that can be looked at.
And I've been following Coventry's fortunes via the BBC Sport website for some time now – given I've been an exile in Cornwall since 2016 – so generally know what I'm looking for.
I'm used to the lack of introductions, the 'straight into commentary' aspect of the offer. I'm used to the sudden radio silence at half time, or rather the microphones left on and the general hubbub of supporters and others in conversations you can't quite hear or understand.
Coincidentally, on the rare occasions I've tuned in to listen to a Wasps game, when I was cheering on Exeter, there were none of these. Which adds fuel to the fire that CWR and other media outlets in Coventry put more store by the newcomers than the city's own.
This maybe unfair, and I know Wasps have bigger gates than Cov, for example, but there is a groundswell of public opinion that Wasps are getting better coverage than Cov, and, if you listen to some of the Sky Blues' faithful, more than Coventry City.
I know Wasps are the top team, in England's Premiership, with a handful of internationals, while Cov are in the unfashionable second tier and the Sky Blues in the old third division. I know that Wasps have been getting gates higher than both Coventry teams put together, but still, I know it irks many friends, acquaintances and a good number on social media.
That aside, what else did CWR do to promote the commentary?
In previous years, there's been a note on the Unofficial Coventry Rugby Board. Maybe that was overlooked this time around.
What could the club have done to let supporters unable to make a Friday night fixture know that there was commentary?
Could our esteemed club historian, John Butler, in his preview have included a link, given he is a staple of CWR's Cov commentary?
Or at his time of writing was it not agreed to?
Let's be clear about something. JB is a true Cov legend. He's been writing for the magazine since before I was born (and that's meant politely and reverently) and, a couple of years ago, was supposed to be taking more time away from club duties. He does more than enough for Cov and it shouldn't be down to him. He has nothing to prove.
So, what could the club have done better?
It's been so busy focusing on the new ticketing system and arrangements, maybe the idea that some supporters who couldn't make the match might have liked to know there was commentary was just forgotten?
Maybe the club didn't know?
Maybe relations with CWR aren't good?
Personally, I don't buy either of the above, especially given JB's involvement.
And surely, Cov can't believe that promoting commentary will mean some supporters will stay at home rather than revel in the atmosphere of a big match?
So, we come to social media. This is 2019 and Ealing Trailfinders know the advantages of a good Twitter feed, especially at away games.
Their tweeting of the game wasn't as good as some I've seen, but much better than Cov's.
Look at Cov's tweets, however, and it's all about scores and substitutions. Ealing talked about penalties, scrums, pitch positions, possession, all the things I wanted to know 280 miles away in deepest, darkest Cornwall.
Now, I started in journalism on typewriters and those of us who did still have a speed of hand in typing compared to those who started in journalism, media or PR, on computers. A couple of years ago, for fun, I did a test and still scored 70-odd accurately typed words per minutes.
But, and here's a big but, I think I'd struggle to give an accurate, well-typed and comprehensive Twitter account of a game like England Rugby do, for example. I don't think it's easy.
It is, however, important in the modern game.
Cov need to look to other clubs, not just Championship sides like Ealing, but the likes of Wasps, Leicester, Northampton and others to find the benchmark for Twitter commentary and aim for it.
I appreciate a lot of effort has gone into and is going into the match-day experience for supporters who turn up, But Cov's Twitter account has 8,626 follows – four times the gate for either home game so far this season. Given that Ealing must have at least had a few fans making the trip, you're safe in the assumption that 6,000 people who care enough about the club to follow it on Twitter weren't able to make the game.
In that same Twitter effort, Cov could have reminded fans that there was commentary via the BBC Sport website.
Or BBC CWR could have posted links on Cov's Twitter feed.
Except the @BBCCovWarks Twitter feed made no mention of it in the week. In actual fact, the only sporting mention made on the feed in October was about this weekend's Coventry Blaze fixture against Cardiff Devils. The @BBCcovsport's last tweet was a non-league football round up on September 28. If there were any tweets, why couldn't Cov Rugby or any of the CWR accounts retweet it so others could see it?
Unless my eyes are deceiving me.
These are personal views, of course. And if anyone wants to accuse me of having an axe to grind with my club, meet me for a pint at the next game I manage to make. You'll see I'm passionate about Cov and want it to do well.
However, like my recent criticisms of the club shop and non-existent online offer (as it stands), I want Cov to be setting the standards on and off the pitch. I want it to put the fans front and centre in its social media efforts, to remember there are supporters who can't make every match, home or away.
Anyway - the match seemed to please many who comment on here, with Cov seemingly in the ascendancy towards the end, and with Ealing's players apparently greatly relieved to hear the final whistle. What a contrast to the last time the two sides met. With quality still to return from overseas, who knows what might transpire in the league encounter?
It should be a cracker, and hopefully one the various press and social media sources will fully embrace.
Tries: Tolmie, Knox, Stokes
Con: Maisey
Attendance: 2064
(Match pics; Nick Meredith)
Coventry Rugby Official Match Report
View a Printer Friendly version of this Story.
And Here is the News
Discussion started by Unofficial Coventry Rugby (IP Logged), 06/10/2019 12:31
Unofficial Coventry Rugby
06/10/2019 12:31
What do you think? You can have your say by posting below.
If you do not already have an account
Click here to Register
.
Edited 1 time(s). Last edit at 2019:10:14:10:35:14 by AdminBTCov.
AdminBTCov
06/10/2019 13:08
One small point, Mark.
While JB might not have been able to add a note or link to the Offy preview (as, as you postulate, it may not have been agreed at that point), there's a good chance he might have put one on here pre-match had he been able.
I'll explain.
John contacted me a couple of weeks ago to say that he was unable to log into the forum/site, but was unsure why. He'd tried the password reset option with no luck. Everything appears fine from this end, so I have been chasing it with Sportnetwork, with zero response so far. I'll keep trying.
Hopefully we'll get JB back online here soon, as I know he misses being able to join in and contribute.
I'm sure we all miss him too. I certainly do.
As an aside, there is one very odd thing happening. John has seemingly used the prediction league page three times according to the results page, and currently occupies 18th place in the league table. How that can be, neither John nor I can explain
Diesel74
06/10/2019 13:25
John Butler is an absolute star who is Cov, through and through.
And so knowledgeable about not only the game, but the club.

Mark
HoboAl
06/10/2019 14:59
Mark,
Plenty of valuable food for thought there. Yes I think Wasps do get a disproportionate amount of media coverage. Attendances are not always a true reflection of 'interest'.

For instance many fans are boycotting St Andrews and 5000 that are attending is not far off the attendance for Wasps v Saracens around 6500. Everyone knows in this City Wasps attendance figures are skewed by free tickets.

Also the 8000 plus you indicate following Coventry Rugby's social media is also skewed. Why? Because people like me, I doubt if I am alone, follow all sorts of rugby teams: Moseley, Cambridge, Richmond, Jersey.......and many fans from other teams probably link to Coventry Rugby.

I must admit I have used BBC C and W radio coverage before. I do find it hard to locate on their web page at times and also the link is not always working. Before now I have had to use the home teams BBC local radio coverage. But a vast improvement on my youth twiddling the FM dial around moving the arial around for intermittent bursts of radio updates when the Sky Blues were away.

You make good points about Skins and the lack of an online shop. Also a very narrow range, although I believe the uptake has been very good on the items available.

There is obviously a lot going on at the club and we only see a small percentage of what is happening, when and why?

It is important that fans are raising issues and giving the club a prod around issues that arent quite working. I also think we the fans need to have patience and not expect everything delivered immediately.

I think the blogs you and Tim Smith deliver about the club are far more valuable and interesting than the sort of articles the Cov Telegraph produce.

What we really need is to direct our fan base to this forum and the links to the relevant blogs for all things Cov Rugby. Not forgetting Alec Blackmans Rugby show that does give equal coverage between Cov and Wasps.

Cheers
Al.
John Butler
11/10/2019 14:47
With grateful thanks to ADMIN BTCOV , I am now back on !!


Thanks also for the very kind comments. I will now attempt to move from 3 places off the bottom in the table, crickey that is relegation form. As has been said, not sure how predictions occurred from me for the last two games, complete mystery.

As to the match commentary on line v Ealing. As has also been said, I could not get on here to post a piece confirming it was on.
As regards my preview piece, when that was compiled (not when it appeared), I was not in a position to confirm.

What I will do is when we are going to commentate on away games, I will try & post a piece here. Coverage from Jersey is being provided by BBC Jersey...…….. I would loved to have gone, if you get my drift !
AdminBTCov
11/10/2019 15:13
Glad to have got it sorted John. Only wish it hadn't taken so long.
Welcome back!
Sorry, only registered users may post in this forum.