Part Two. Just Because...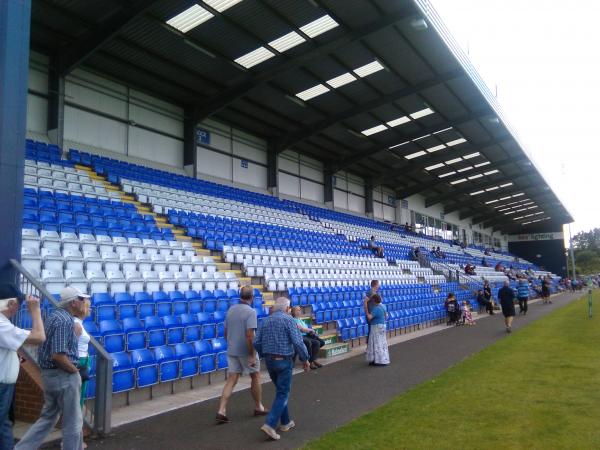 By AdminBTCov
November 25 2019
I'm in shock. No, really. And I'll explain later, on the forum. Anyway, moving on from that for now, I've been prompted to add a small article to the News page of this august website, so here it is...
'Just Because' refers to a perfunctory requirement, which I will cover at a later stage.
(This article is basically a draft that I have been prepping on and off over the past couple of weeks, having started it on the Sunday evening of the Newky game, then trying to find time to finish it and add the usual picture content etc. However, time has been at a real premium lately, and several other personal priorities have intruded. Ergo, it didn't get done.
So, there it is, in a very basic far from finished state, forcibly published due to the intransigence and seeming inflexibility of a system.
I may, in the fullness of time, re-visit it, but don't bet on it.
Grrrr.)
'Part Two' fairly obviously refers to the second half of the 'Two Toughies' that I loosely previewed a while back, and, well, they were, weren't they?.
Ealing, misfiring slightly(?) so nearly became a five-pointer, but in the event three points would have been accepted by most Cov fans prior to kick-off, I suspect.
Hopes raised.
Doncaster done and dusted as the meat in the sandwich, and a buoyant Cov side made the long trip north east to Newcastle's Kingston Park ground for the second part of that daunting pair of away fixtures.
Without several influential bodies available for one reason or another, such was the mood in the supporters' camp that expectations were high of at least pushing the Premiership's current 'rested-but-fully-funded' side hard and close.
However, history will show that the result (at least) was nowhere near close to a shock, with a 46-7 scoreline in favour of the hosts seemingly emphatically underlining the huge gulf between the sides.
I say 'gulf', but is it?
Cov, new boys in the Championship 15 months ago, have already proved themselves to be competitive at the very least at this level.
However, 'this level' is the Championship – a raggle-taggle collection of mainly community clubs with mostly fairly basic facilities and fairly modest playing budgets, and certainly not being encouraged by the governing body or the elite, professional, game to improve on this sad state.
Yes, Cov have made huge strides on and off the (AGP) pitch in attracting support from local business, but without the aid of a super-rich benefactor, it can be fairly stated that 'times are hard'.
Maybe that gulf does exist.
If so, how can it be closed?
Do the powers want it to be closed?
I think, on the evidence presented to us over the last ten or twenty years, the answer must be a resounding 'no'.
(See the italicized note up top if you're wondering where the rest of it is).
View a Printer Friendly version of this Story.
Part Two. Just Because...
Discussion started by Unofficial Coventry Rugby (IP Logged), 25/11/2019 12:53
Unofficial Coventry Rugby
25/11/2019 12:53
What do you think? You can have your say by posting below.
If you do not already have an account
Click here to Register
.
Edited 1 time(s). Last edit at 2019:11:30:19:56:28 by AdminBTCov.
Sorry, only registered users may post in this forum.