Ealing: Feeling Blue. Again.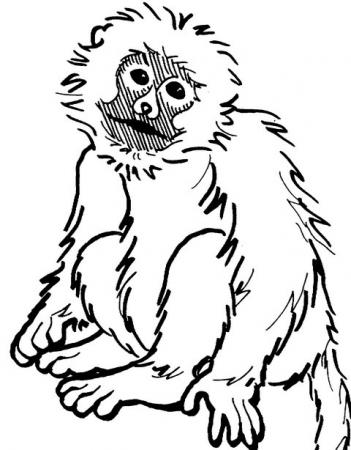 By AdminBTCov
December 17 2019
It's that old 'Monkey on Back' feeling again really, isn't it?
Ealing. Can't seem to beat them.
Just when you think things are getting progressively better, after running them close in the home leg, and then even closer in the away league game, it all comes crashing down once more.
There were reasons, and there were excuses, but let's not go there. Ealing are a good side. We lost to them. Let's target a win next time they visit the BPA. That would be worth waiting for. And another monkey dealt with.
Meanwhile, we now approach what is undoubtedly the meat and pre-Christmas drink of the season with the resumption of Championship league hostilities with the visit of our old foe from up the M1, Nottingham Rugby.
Always a tough one this. Yes, we've given them a proper bloody nose a time or two in the past, but that's what it is - in the past.
They've ended up as fourth seeds in the cup for a reason, and are riding high in the league for the same reason: They're rather good.
Last term, here at the Butts, they broke home hearts with a last-gasp field goal from prolific kicker and Canada International Shane O'Leary. The game had followed on from Cov's worst sequence of results of the season with defeats to London Scottish, Ealing and Leeds seeing the side slip down the league, and was being targetted as the one that would re-ignite the sparks of a fizzling campaign which had previously promised so much.
Arguably Cov had done enough to close out the game and probably should have come away with the points. Arguably.
However, history shows that they lost it, and went into the last two fixtures away from home, seeking to salvage some pride - and shift that old monkey.
And, turning things right round, so they did. Doncaster fell; as did Jersey. Results that not too many of us saw coming (well, I didn't anyway).
This weekend's tie doesn't have the same sort of import in some ways. There's still a long, long haul to the end of the season, and, being honest again, I doubt many of us fear relegation quite as much this time.
Cov have accrued a decent enough number of points so far, especially considering they have played four of their six fixtures away from home. Win this one and a top four place is decidedly doable by the end of the campaign, and who would turn that down?
But - they will definitely want to get the season back on track following the last Championship game when Newcastle had handed out a Premiership-style lesson to their visitors.
It remains to be seen who of the walking wounded (apart from long-termers Gerard Ellis and Junior B, natch) will be available to line up on Saturday afternoon.
Personally, I'd love to see George Oram marauding across the BPA 'turf', ball in big mitt, for the first time since September.
Luke Wallace's return - I believe he's fit - would be a bonus too (alongside a starting back row including Burrows and Peters for me please. A 6/8/7 axis just oozing class).
But whoever takes the field, the time for the experiments of the cup games is over.
This is the real deal again - and it can't come soon enough (whether that is 5:15 or 5:30 on Saturday, I'm not really sure as yet given the club's inexactitudes in their recent emailing and the website's fixtures list).
(Ealing pics courtesy Nick Meredith)
View a Printer Friendly version of this Story.
Ealing: Feeling Blue. Again.
Discussion started by Unofficial Coventry Rugby (IP Logged), 17/12/2019 15:58
Unofficial Coventry Rugby
17/12/2019 15:58
What do you think? You can have your say by posting below.
If you do not already have an account
Click here to Register
.
Edited 1 time(s). Last edit at 2019:12:21:20:24:56 by AdminBTCov.
CharlieBravo
19/12/2019 09:54
Ealing's MoM second row player made the comment on the post match reaction video that, because we had played so well against them in our previous meetings this season and even had the temerity and audacity to hold them to a draw at Vardis Road, we "had it coming to us". Which is exactly what they duly did.
Perhaps we should take the same attitude when they come to BPA that, because they had the temerity and audacity to put 50+ points past us, we owe them one. A big one.
HoboAl
19/12/2019 10:51
Cliff Bennett my I dare suggest we owe Nottingham one for last season too?
CharlieBravo
19/12/2019 17:58
I can't deny you that Al. It seems we might owe a few teams from last season. Away at Hartpury and Amityville too.
HoboAl
20/12/2019 08:38
Cliff, Ampthill are doing very well, considering that Nationl 1 was so open as to who would get promoted; it hampered their ability to recruit. However the World Cup extended summer may have helped them step up fitness wise.

It will be a tough one after Christmas. However, we are one of the few teams with players who have experience of rugby on their mini mountain, which makes Bedford look like a flat pitch.

Weather permitting I will be making the trip to both Hartpury and Ampthill.
CharlieBravo
20/12/2019 11:48
And so will I. On the Supporters' Club coach.
Paul Ingleston
20/12/2019 13:06
Sorry to intrude on your conversation gentlemen.
Al, I am at a little loss at how you can describe Ampthill as a " mini-mountain?" The last time I visited for the Championship Cup game it looked as it always has done, a nice flat pitch, certainly nothing to compare to the famed Bedford slope.

Cliff, as regards travelling on the Supporters Coach, bookings are very brisk for both Ampthill and Hartpury, therefore if you are planning to travel please book with an email to CRSC1874@gmail.com ASAP.

Look forward to see you both tomorrow.
AdminBTCov
20/12/2019 15:39
I was wondering the same thing Paul...
HoboAl
21/12/2019 14:04
Slopes left to right on dugout side and from oposite corner to corner. You must have had too much beer in their clubhouse.
AdminBTCov
21/12/2019 20:27
Don't drink on matchdays (or any other time I'm driving) but have never noticed any appreciable gradient.
Will take your word though.
HoboAl
21/12/2019 22:10
I think this illustrates it?
[
www.bing.com
]
Sorry, only registered users may post in this forum.