Copious Cov Christmas Cheer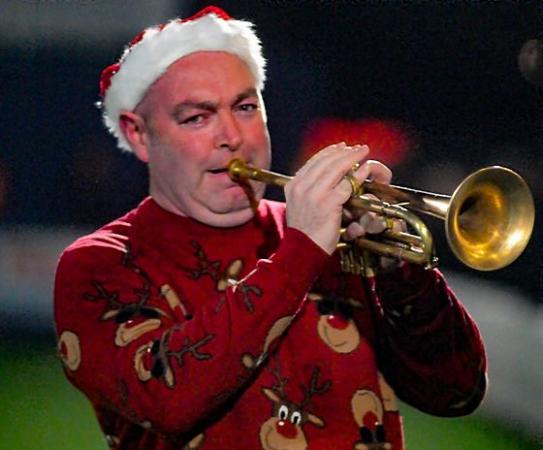 By AdminBTCov
December 22 2019
THAT'S it then...
No more rugby for us this year. In fact, no more rugby at the BPA for nearly four weeks. Something we should be getting used to by now.
But I'm not.
I don't travel well these days, admittedly (my eyes and darkness don't mix, so the relatively short 20 mile drive home from Cov is plenty) so I won't be making the trip to Mobsville this time.
Scottish it is then. Looking forward to that.
NOTTINGHAM came to town yesterday looking to overtake Cov. That they didn't, probably amply demonstrates the strides that this Cov club have made over the last six or so months (that last ditch O'Leary drop-goal still irks somewhat).
Yes, as many have pointed out, Cov's lineout stuttered very badly for much of the game, giving the visitors ample opportunity to hone their driving maul, but overall, honours went to Cov's pack purely for the huge amount of grief they meted out in the set-piece.
It was a thing of beauty.
An echo of the sixties and seventies.
Visions of Juddy & Co taking apart the best packs in England and Wales with almost monotonous regularity.
Proper attritional knock-em-back rugby.
And the forwards were evidently enjoying every moment of it.
Not Just Vossy...
Yes, at least a couple of tries went begging and that always-valuable bonus point with them, but if you'd asked me (or, I'd wager, any Cov fan) before the game if I'd be happy finishing the day in second place, I'd have answered decidedly oh yes!
It was a lovely warm Christmassy feeling to be driving home with, even if it was dark and miserable beyond the windshield. That minor detail didn't seem to matter quite as much as usual.
...Everyone seemed happy!
Captain Marvel Ryan Burrows, who had a quite magnificent game at eight deservedly took the plaudits as Man of the Match (absolutely no arguments here as I'd already gone the same way even before Chris W announced the decision), but I'm sure he'd be the first to acknowledge the other (varied) seven who all helped make it happen.
OK, there were faults on the night. Balls were dropped, passes failed to go to hand, and that lineout. Nuff said there. However, overall, this was an excellent all-round team effort in difficult conditions for running, handling rugby, and my word the whole squad of 23 deserved it, and their upcoming Christmas break.
So, it's a Very Merry Christmas and wonderful New Year to all of them, and to all of you, on this the last (probably) article on Butts talk for 2019.
Cheers!
Coventry Scorers:
Tries; Dacres, Buckle, Tolmie
Cons; Jennings (2),
Pens; Jennings (2)
Attendance; 3117
(Pics courtesy Nick Meredith).
View a Printer Friendly version of this Story.
Copious Cov Christmas Cheer
Discussion started by Unofficial Coventry Rugby (IP Logged), 22/12/2019 18:11
Unofficial Coventry Rugby
22/12/2019 18:11
What do you think? You can have your say by posting below.
If you do not already have an account
Click here to Register
.
Edited 1 time(s). Last edit at 2020:01:02:08:27:52 by AdminBTCov.
diverkevod
22/12/2019 22:23
Well said, a very enjoyable evening watching the rugby, and it wasn't cold either, a real bonus! A pity we couldn't get the bonus point, but another improvement on last years result.
Camouflage
23/12/2019 09:01
Nick's photo shows how wet it was. Nottingham's 11 doing his best to lie down and trip Ryan up. Our team performance was great and a good TV showing so everyone could see the Premiership ready side that we are.

Even better, ET are behind us in the table for the Christmas break. They had that coming to them.
covkid53
23/12/2019 15:01
A good win, great crowd and Sky TV singing the praises of Cov past and present, reminding the watching public of the days when Cov had 13 players in the England squad.

Saturday's game under the lights with a big crowd proved our pedigree.

Season's greetings...... C'mon Cov !



Edited 2 time(s). Last edit at 2019:12:25:11:55:10 by covkid53.
Maxee
24/12/2019 01:39
Quote:

Egg Timer
Could have
Should have

Can do
Will be.
Says it all beautifully.
Merry Christmas Everyone
bigm/ mark harrison.
24/12/2019 09:38
Camoulflage..im sorry to spoil your xmas salutations, but maybe you have been listening to far to many politicians recently or you have had too much xmas tipple. The premiership side ready we are not...The strides taken during RWs 102 games in charge have been monumental, however the strides needed to even sniff the coattails of the premiership are the same again but far less obvious and harder to do and sustain.
Their now is a major chance that this time next year we could of played at the ricoh or welford rd and our aspirations will truly be focused in ways no one could of dreamed of several years ago.
Merry Xmas to everyone.
Sorry, only registered users may post in this forum.