Coming and Going. To and Fro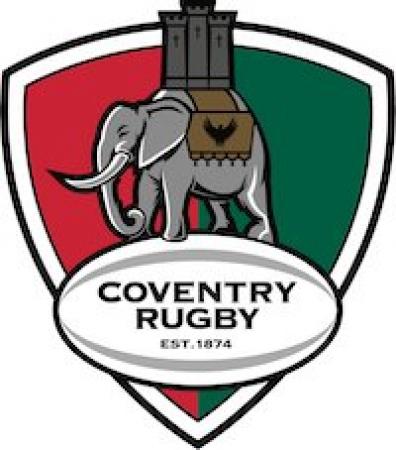 By Kimbo
August 29 2020
WELL, it's been a long time since I added an update to this site - and truth told, I didn't expect to be doing so again, but I expect folk are missing it a bit, so here goes.
When I passed the site back to Russ, way back in March I was kinda snowed under with family issues, and it was getting to the point that I just wasn't going to have time to do it justice.
A lot has happened in the interim. My Father in Law passed away in April, just a couple of months short of his century, and then my stepfather went the same way a little while after that. Two 'lockdown' funerals ensued, and it has to be said, they were even less fun than than 'normal' time funerals. Minimal attendances allowed, and no wakes to follow either. Ashes still in boxes, awaiting the right time to do them justice in better times to come.
And hopefully, better times are to come for Coventry Rugby Football Club.
I'm sure most of us appreciate how tough it must be keeping the club going with little or no income, and it's good that most supporters are being exceptionally patient through what might have been received with far less understanding by some.
We still have some way to go before matches can be played at Butts Park Arena, and speculation as to when that might be currently ranges from November to 'well into the new year', and as to how many spectators will be allowed into the ground. Personally, I tend to err towards the latter restart timing scenario as being the more likely, but that remains to be seen.
A while back, we were presented with a list of players who have left the club for pastures new. It's fair to say that a good many of those (eighteen I believe) would not have been going anywhere but for this damned virus, but it is what it is, and it can be seen as a chance to reset and to modify the profile of the squad. Certainly the replacements that have been announced so far have helped to lower the average age of the squad, and certainly lower the running costs of the same.
And that's no bad thing at the moment. There's nothing to gain from attempting to front-up to the collective purchasing power of Saracens and Ealing, so biding time seems prudent. For now.
To Recap then;
Players leaving:
Gibbons (ETF), Russell (Hartpury), Flinn (Hartpury), Halaifonua (Scottish), Adams (Cambridge), Langley (Moseley), Wallace (Leicester), Kessell (Bristol), Stevens (Retiring), Ellis, Tolmie, Dawidiuk, Denman, Voss, Oram, Ram, Trimble, J. Bulumakau.
There's a lot of top- and second-level experience there, and a lot of associated cost no doubt. It'll take some replacing.
Players Retained
Brown (FB), Owen (C), A. Bulumakau (W), Forsyth (C), Knox (C), Fenner (FH), Jennings (FH), Lewis (FH), White (SH), Peters (Captain, BR), Burrows (BR), Nayalo (BR), Nutley (BR), Dacres (L), Woolford (L), Buckle (H), Boulton (TH), Jeannot (TH).
Players Incoming
Toby Trinder (LH, Northampton, 17/7/20), Rob Stevenson (W, Scottish, 27/7/20), Alex Gibson (TH, Hartpury, 25/8/20), Keston Lines (LH, Leicester, 25/8/20)
Players Promoted from Devt. Squad
Sam McNulty (H), Kailus Hutchinson (L), James Martin (W).
I make that a First Team Squad of 25, with a lot of talent throughout, if a little light in a few areas - all of which will be addressed in the fullness of time no doubt.
It's too early to make any predictions as to how the season is going to pan out, but a comfortable mid-table finish beckons I think.
You?