Who is Oxfordwelsh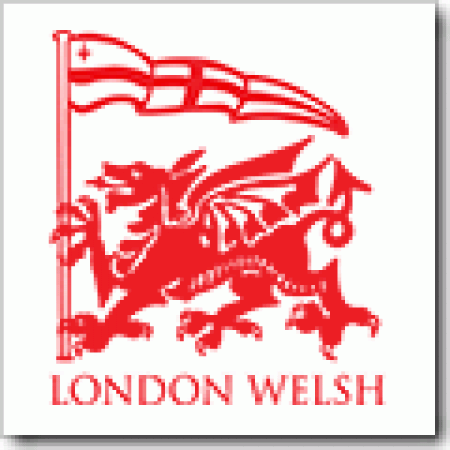 By Dragons' Den
July 21 2014
In a shameless rip-off from another site, this is the first in a series of spotlights on Dragons Den members. we kick the series off with a profile of Oxford supporter, Oxfordwelsh.
Board Name:Oxfordwelsh
Age: 33
Why do you support rugby?It was drummed into me at school that rugby *was* football. We weren't even allowed to play that other one with eleven players that apparently's out there somewhere.
When did you start watching (or playing) rugby and why?At school, because we had to. We put out up to five XVs a week in each year group from U12s upwards and then there were also house matches and things internally, so there was really no hiding place. Once you realised that you were going to be outside whether you liked it or not, it was better to get stuck in just to keep warm! On the watching side of things, it was before the wheels came off the wagon at Moseley, so that's who we all looked up to as it was the nearest big club. I still look out for Mose's results, and try and get up there when I can, but (except for last season!) I don't see any conflict in following Mose and Welsh; they're different clubs with different goals – certainly for the moment.
Which players did you/do you admire? In the whole world, I was always a Brian Moore fan. From the LW pov, I can't speak much before they came to Oxford but I rated Hudson, and Jonathan Mills
What's your best memory as a spectator? Before I came to Oxford I was in the forces, and the highpoint of every year was the Army v Navy match at Twickenham. In 2001, the RN actually managed to overcome "Fiji A" and win. I don't remember very much of the aftermath. Or how I got home.Or where I was between the final whistle on the Saturday, and the Sunday night.
From the LW pov, I managed to pick up a random stream of the second leg of the final this year while on holiday in Turkey. Being crouched over an ipad while everyone else was watching world cup warm-up matches was an odd experience, but I couldn't have been happier obviously.
Why do you support London Welsh and how long have you been following them? My first match was the play-off final against Cornish Pirates in 2012. It was because I wanted to get back into watching club rugby and Welsh pitched up in Oxford. The welcome of the existing fans at that first match was great, there was a good atmosphere, and it got me back to pretty well every match in the premiership the following season. I hadn't been to a "big" club game for a while (although I'm a regular down at the Iffley Road for Blues matches), so LW's arrival on my doorstep filled a niche that I didn't really know was there.
What has pleased you most about the way the club's developed over the last few years? Well, turning up in Oxford was a definite positive from my point of view! I'm passionate about helping to make this work, and have been working with some of the other local supporters to try and get the word out in Oxford. The signings last year put together a great Championship squad, and so far this summer I think we're making a big statement about wanting to stay in the top flight. There are massive challenges, both in terms of continuing to build the fan base, and succeeding on the pitch, but I'm really optimistic.
How many live games do you see a season? I try and get to all the home ones ordinarily. After 2 years of wasting money by paying on the gate, I've actually got a season ticket next year.
Do you go to any away games? I've got friends up in Newcastle, so I try and get up there, and also previously went to matches against Wuss, because it's my old neck of the woods. Last season I went to Mose away, and had a horrible time feeling genuinely cup-tied!
What's your particular matchday routine? Out the front door, pub, bus, Littlemore RFC/stadium bar, match, bus, pub.
How do you think the coverage of the LW and rugby union compare with other sports in the region?Look it's all new – the coverage on BBC South Today was undoubtedly better when we were in the Prem than it was last year, so hopefully that's something that's going to improve again next season. The Oxford Times and Oxford Mail have been really supportive so far, and there is a steady stream of LW news making it into print. Radio Oxford still feels much more like an extension of Oxford Utd, but hopefully we can keep chipping away at that. I think they got better towards the end of last season.
Oxford Utdhave been the only story in town for so long that I think it will always take time to create an impact. I do think though that the last couple of seasons have hopefully shown that the two clubs can exist happily side by side, and there are people out there who want to hear about LW and what they're up to.
Do you watch any other sports?Cricket, and Oxford Rugby League mostly.
Do you watch rugby on TV. If so is it club games, internationals or both? Yes, I'll watch whatever's on – England matches definitely, but I'm not averse to watching any rugby match as a neutral.
Any general comments about the club or the game? I think Welsh are heading in the right direction on and off the pitch. In terms of the wider game when I'm God I'll be banning lifting in the lineout, but other than that….
View a Printer Friendly version of this Story.
Who is Oxfordwelsh
Discussion started by The Dragons' Den , 21/07/2014 14:16
The Dragons' Den
21/07/2014 14:16
What do you think? You can have your say by posting below.
If you do not already have an account
Click here to Register
.
trickybroon
21/07/2014 21:21
A great feature, can we have more of these?
chappers
21/07/2014 22:16
That's the intention expect the call at some point in the future
chappers
22/07/2014 17:29
He will be forced to wear a big daffodil on his head at Henley, and a sign around his neck saying I am Oxfordwelsh
Oxfordwelsh
22/07/2014 19:55
Should be, logistical difficulties mean I can't commit to lunch (much as I want to) as I don't know when I can get down there. Probably an hour before you....but possible I'll be hurtling in for kick off....
Sorry, only registered users may post in this forum.