Who is PaddyTaf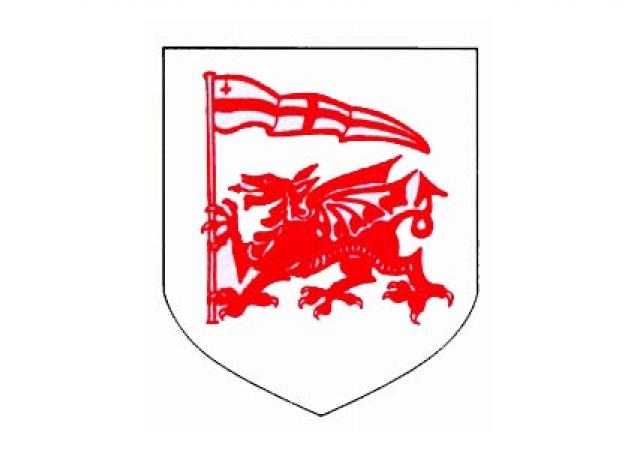 By Dragons Den
August 28 2014
Second in our series of meet the board members is the one and only PaddyTaf
When did you start watching (or playing) rugby and why?
My playing days were very limited (20 years old) when I stopped, due to a bad knee injury that would not heal whilst I was always involved in the game. Watched the game as a child with my Dad. My Dad's influence on me was huge, and to be honest for me it was the only game that appealed to me, then, and of course now.
Why do you support London Welsh and how long have you been following them?
My background is that my late father was from Wales and was a huge influence on me, and I first saw London Welsh at ODP in 1971, but didn't join until 1988.
Which current LW players did you/do you admire?
I don't have any particular player/players that I admire, but have total respect for any/all players who pulls on the famous London Welsh shirt.
Who's your all-time favourite LW player?
Mark Douglas (Scrum Half) Wales international, and the first true Billy Whizz (Clive Rees) Winger Wales international. Two first class players with talent and skill in abundance.
What's your best memory as a spectator?
There are many, but when we played Waterloo in the John player cup or whatever it was called then back in 1994/5. We were 19 points adrift with minutes to play and scored three tries to WIN the game I believe by a single point.
What has pleased you most about the way the club's developed over the last few years?.
I'm obviously pleased that the club are back in the Premiership, and although I wasn't keen on us moving to Oxford I have to agree (with hindsight) it was the correct decision. Without exception everyone of the Oxford membership/fans/supporters I have met are FANTASTIC. This idea of us (London Welsh) being more Welsh than anything else, is dead in the water in the modern day of rugby. Yes of course I love the club because of its Welsh flavour, but there are so many involved in the club (like me I'm Irish born in Ballymena) who are not Welsh born & bred who encompass the whole ethos of what the club are aiming/trying to create.
How many live games do you see a season?
About 85% of all games.Most home games and 75% of away games.
What's your particular matchday routine?
Sometimes I go by train with Keith Ford, meet in the Blenheim, and then catch a taxi to the game. Other times I go with Huw Barrington have lunch in the Coach & Horses in a village near the ground before we get to the Kassam. My return journey can differ depending on how I feel. Sometimes I'm home not too late, sometimes very late. (it has nothing to do with the result and everything to do with the great company who are true supporters of rugby and of course London Welsh.
Do you watch any other sports?
I used to play a lot of cricket, and still score for my club (Guildford) most Saturday's. I do watch other sports like Cricket, Athletics, but hate football.
Do you watch rugby on TV. If so is it club games, internationals or both?
Both, but my main love is live club rugby (London Welsh)
Any general comments about the club or the game?
The game has changed a lot in my lifetime, it is without doubt much more skilful today than in years gone by, together with the increased amount of games which are ALL crucial to any teams survival, not to mention the added physicality of every game. As for the club, I always thought i would see London Welsh only play at ODP. However, we have to move forward onwards, and upwards, in order to keep pace with the ever changing situations that surround us. Having Kelvin and Bleddyn at the helm together with Justin, Tom, Matt, Gordon and the rest of the team ALL pulling in the same direction it is of paramount importance that everyone else involved in the club (no matter what your role) is, all keep the family of London Welsh focused on the GOAL to succeed.
Finally, where are we going to finish this season?
Hopefully 11th or even better.
View a Printer Friendly version of this Story.
Who is PaddyTaf
Discussion started by The Dragons' Den , 28/08/2014 14:15
The Dragons' Den
28/08/2014 14:15
What do you think? You can have your say by posting below.
If you do not already have an account
Click here to Register
.
oxfordlocal
28/08/2014 14:33
Definately a man of mystery
My season ticket pack arrived today. The picture on the front of the pack looks like was taken from a Government building in central London. Perhaps PT helped to arrange it. Perhaps he is really 'M' under an assumed name. What better cover than pretending to be a retired old f**t with rugby tourettes - ly joking mate!
chappers
28/08/2014 21:49
that's the Radcliffe camera in Oxford I'll have you know my boy
Sorry, only registered users may post in this forum.