The Funding Fight Steps Up A Gear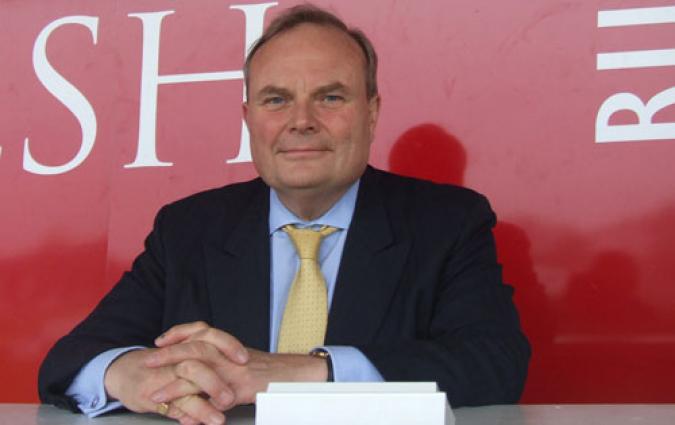 By Dragons Den
January 7 2015
Chairman Bleddyn Phillips has been interviewd by the Telegraph with regards to the funding issue. See full article below.....
London Welsh chairman Bleddyn Philips has warned that his club are prepared to take legal action by the end of this month should no resolution be found to what he terms the "closed shop" of professional rugby in this country.
Phillips, who retired last year from his position as a senior partner at the law firm Clifford Chance, believes the uneven distribution of revenues in the PRL, which sees London Welsh get around £1.5m per season from a central pot compared with the £4m given to the more established Aviva Premiership clubs, has created a "cabal" with the country's biggest clubs looking after their own interests rather than the good of the game.
Repeated efforts to appeal to their sense of fair play have, he says, so far fallen on deaf ears, with the result that he and the club's advisors are now, reluctantly, exploring "other options". "We are dead serious about this," Phillips told Telegraph Sport. "It has to get resolved this month one way or another."
Asked whether that constituted an ultimatum, Phillips added: "I think posing ultimata never really helps. It never really helps to point a pistol at someone's head. That said, people have been aware of what we have said for weeks and weeks and weeks, so I think it's perhaps time for a gentle reminder, that now is the time to come to a view and close down the debate.
"Because if we are unable to do that then we will have to look at what the options are. It's not unreasonable to do that having flagged it up for months."

London Welsh are currently rooted to the foot of the Premiership, having failed to win a game all season, and immediate relegation back to the Championship appears all but assured. But Phillips said their complaints did not amount to "sour grapes".
"This is something which has concerned us for a long time," he said.
"It concerned us a couple of years ago [when Welsh were last in the Premiership] but we ran with it then. It was a concern to us again at the start of this season because clearly standards have gone up since we were last here, and clearly the funding has gone up.
"I think I raised it first with the PR executive back in July. We have had discussions on and off. And I have formally written to all the PRL chairmen and owners back in November, and to the RFU as well, and said 'look guys, we get a third to a half of what the established clubs get'. So whereas we might get £1.5-£1.7m, they get nearer to £4m.
"Gosh, if we had that extra £2.5m we could go out and get 10 or 12 real quality players worth £100,000 to £200,000 each. That is the difference between having a really competitive squad and not having a really competitive squad.
"Obviously there are also things like the academy. Part of the central funding that we do get is taken away from us automatically, and put towards the academy costs, even though we don't have an academy. How bizarre is that?
"And then there is the age-old chestnut about promotion and relegation, you don't know until June whether you are up or down. You could so easily rectify that."
Phillips said he preferred not to discuss the ongoing controversy over the salary cap as he had "other battles to fight at the moment" but said he was "for an even playing in all things" whether that is funding or the salary cap".
He added that the motion tabled by Gareth Thomas MP last autumn calling on the the UK and EU competition authorities to investigate Premiership Rugby to assess whether "UK competition and anti-cartel rules are being broken" was "not of direct relevance" to Welsh's current position but warned doubters that Welsh were up for the fight should it come to it.
"One would rather do it through discussion," he said. "Mediation and consensus is always the best solution but as Teddy Roosevelt said 'Walk softly carry a big stick.' One shouldn't be afraid. People should have learnt from two years ago, when we challenged the RFU on the primacy of tenure point and won, we are not afraid to challenge it through the appropriate channels if that is what it will take.
"But the point here is that it isn't just about London Welsh. The battle is being fought for any club who aspires to play top level rugby. It is a matter of principle, trying to ensure that there is a level playing field there for everybody, it is not just the preserve of the few."