Wigan game postponed as bad weather hits North West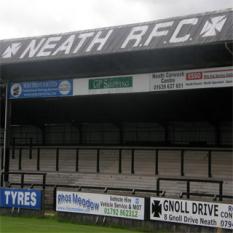 Game OFF
By Chris O'Brien
February 21 2010
The South Wales Scorpions have suffered a real blow to their preparations for the new season with Sunday's friendly against a Wigan Warriors XIII postponed. Bad weather in the North West means the Wigan team have been unable to travel due to treacherous driving conditions.
Fans will be bitterly disappointed by the news that Sunday's pre-season friendly has been postponed.
The game was the Scorpions' sole pre-season friendly ahead of their first ever competitive fixture against Workington Town RLFC next Sunday.
As many as 27 players were expected to feature for the Scorpions in a warm-up for the Championship One campaign.
However, poor weather in the North West of England means Wigan's players are unable to travel and the game has been cancelled at short notice.
A mixture of fringe and Under-20s players were set to represent Wigan at the Gnoll - with 23-year old Karl Pryce, once a member of the Great Britain squad, expected to captain the side.
Anybody who has purchased tickets for the fixture will be offered a complete refund in due course.