Old Players: Hubert Freakes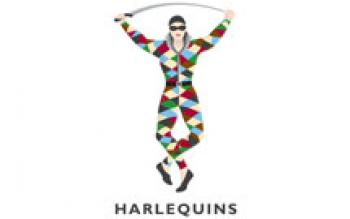 By SailorQuin
July 20 2008
The son of Benjamin and Blanche Freakes, Hubert Dainton Freakes was born in Natal, South Africa on February 2nd 1914. He attended Maritzburg College where his sporting prowess was soon apparent to all as he captained both the school rugby fifteen as well as its cricket eleven, also shining in athletics.
His academic achievements were not far behind as he matriculated from school in 1930, aged just sixteen and progressed to Rhodes University in Grahamstown. His academic and sporting achievements continued as he graduated with distinction from his MA course, also playing at provincial level for Eastern Province at both cricket and rugby. This included a match against the touring Australian Wallaby side that visited South Africa in 1933.
Completing his studies at University Freakes now travelled to England to take up a Rhodes scholarship at Magdalen College, Oxford, in October 1936. Just six weeks after his arrival he was named in the varsity side to take on Cambridge on December 8th at Twickenham. It was unusual for a player to break into the varsity side so quickly, the club captain having little chance to evaluate new players in the short period between the start of the academic year and this annual fixture in December. Despite this Freakes, safe under the high ball, cool under pressure and a strong kicker forced his way into the side at his preferred position of fullback. The match itself was played with persistent rain throughout. Cambridge were the better side during their six points to five victory, although they spent most of the match in defense. During the game Freakes, known as 'Trilby' by his team mates, justified his rapid inclusion in the side. As the Times put it "The outstanding ability of HD Freakes kept on gaining or regaining ground" as Oxford battled to the last.
The following year Freakes was again included in the varsity side gaining a second blue on December 7th 1937. The first varsity of his reign, the new King George VI was present at a misty Twickenham for the match. In a tactical move to counter the attacking Cambridge back line Freakes moved to a new position on the pitch. The Times rugby correspondent reported that "In the capacity of a full back disguised as a centre; Freakes made his selection appear a stroke of genius." His marking and tackling allowed the Oxford side to overcome their fancied Cambridge opposition by seventeen points to four with a subtle blend of defense and opportunism.
A few weeks later Freakes again took the field for a new challenge, this time in the black and white hoops of the Barbarians for their traditional match against Leicester on December 28th. The thirty four points to nil victory was to be his only appearance for the club, who continued their tenet of putting as yet uncapped players on show to a wider audience. After a brilliant start the Barbarians settled down to sporadic attacks against the outclassed Leicester side who had fielded a strong pack and had the better of the play for much of the second half.
Greater honors were to follow as Freakes was selected for his debut cap for his now adoptive England against Wales two weeks later at Cardiff on January 15th 1938. This, the fiftieth meeting between the two sides, was played in gale force winds and was to prove a baptism of fire. This was not missed by the Times "Freakes in his first international game as a full back was subjected to the fiercest of tests." Behind an underperforming pack the English backs did what they could against a vibrant Wales, but could do little to prevent the fourteen points to eight defeat that they faced. Despite the score line Freakes could take positives both from his performance and the conversion that he kicked to put himself on the international scoreboard.
This was the only international that Freakes was to participate in that season, but he had plenty of other opportunities to show his skills. Playing for Harlequins wherever possible, he was also elected club captain at Oxford University for the 1938/1939 season. Leading his favored team into the varsity match at Twickenham on December 6th 1938 things did not go as expected, and as noted by the Times rugby correspondent "As the game went, Freakes may have regretted his decision to play at full back rather than centre, where last year his tackling alone was decisive." During the match, where neither pack played well, Cambridge showed more imagination in attack, edging to an eight points to six victory.
Despite this loss under his stewardship, which must have been a bitter personal disappointment, Freakes was soon recalled to duty for England. Picked for the match against Wales at Twickenham on January 21st 1939 he played with his usual flair against a valiant Welsh side. Again the Times rugby correspondent complemented his performance. "HD Freakes at full-back was a splendidly sound defender and ready enough to turn defence into attack." In a three points to nil victory that belied the intensity of the game England edged ahead and then desperately held on to their slim lead to take the spoils.
Buoyed by this performance Freakes was again named to play in England's next match against Ireland on February 11th. Their fiftieth match at the by now well established Twickenham ground England played as well as the Irish allowed them to, which was not well enough as the Irish harried their way to a five points to nil victory. The Irish fielded a better balanced team than their opponents, whilst the English centers played poorly, lacking pace and soon losing their confidence. Freakes, the last line of defense did what he could. As the Irish kicked through Freakes "…. resisting any such heresy as kicking dead preferred the risk of falling on the ball a few yards from the goal line." The Irish, swift in attack were soon on him and scored the winning try.
This was to be the last match in Freakes' all too short international career as more serious matters began to take over. Perhaps envisaging what was to come Freakes joined the Royal Air Force Volunteer Reserve before the outbreak of war, being commissioned as a Pilot Officer on July 18th 1939. Promoted to Flying Officer on February 12th 1941 he was eventually attached to The Royal Air Forces Ferry Command. Formed on February 12th 1941 this was a small, but far from unimportant part of the Royal Air Forces' role, delivering new aircraft from the factory to their operational units. So far as Ferry Command was concerned this meant from the factories in Canada and the United States to the air bases within Britain. Prior to the war the transatlantic crossing that this entailed had only been attempted by about one hundred aircraft, with only half this number completing their journey safely. This was to change significantly during the course of the war as aircraft performance and reliability as well as skills such as navigation improved. In total Ferry Command was to transport some nine thousand desperately needed aircraft to their squadrons. Vital as it was the work inherently entailed risk. On March 10th 1942 during a mission a Ferry Training Unit Hudson bomber, number V8995, span into the ground at Honeybourne airfield in Worcestershire. Its pilot Flying Officer Hubert Dainton Freakes and his crew were killed in the impact.
View a Printer Friendly version of this Story.
Old Players: Hubert Freakes
ComeAllWithin.co.uk (IP Logged)
20/07/2008 19:11
Old Players: Hubert Freakes
Re: Old Players: Hubert Freakes
20/07/2008 19:14
Thanks again SailorQuin
Sorry, only registered users may post in this forum.