Preseason Friendly Harlequins 24-21 Esher Rugby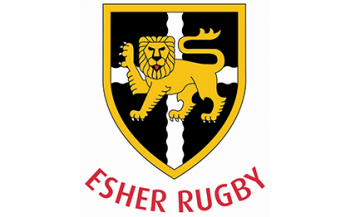 By AlanQuin
August 17 2011
Harlequins won the first home pre-season friendly match against Esher by 24 – 21. It is doubtful that the coaches learned anything new about their players engaged in what appeared to be an A League match in all but fact.
It took barely five minutes for Ollie Lindsay-Hague to show his speed and instinct for the scoring opportunity and cross for the first try. Urdapilleta converted from the touchline. The young Quins were playing with speed and ambition but early season handling errors were frequent from both sides. An excellent attack down the right flank saw a kick through intended for Mantella or Lindsay-Hague beat both as it rolled into touch by the flag.
An unforced error by the visitors produced a ball running loose from a ruck and quick passing moved the ball left where an overlap allowed Charlie Walker to show his great speed as he crossed and ran round to score under the posts. Urdapilleta added the extras and after twelve minutes Quins led by 14 – 0.
But then the tide began to turn as a couple of penalties produced good attacking lineouts and Esher began sustained assaults on the Harlequins line. Then quick ball from the base of a scrum close to the Quins' line was moved rapidly right for a good try in the right corner duly converted.
A further sequence of intense pressure from the visitors as the first half drew towards its end produced a second try with five minutes remaining and the successful conversion sent the teams off at the interval with the scores level at 14 – 14.
The first fifteen minutes of the second half produced two further tries for Quins, neither of which was converted. First Tom Casson was forced over from a five metre lineout and then pressure on the visitors' line left a pile of bodies across the Esher try-line and Urdapilleta at the bottom with the ball. The lead was now 24 – 14 with about twenty minutes remaining and defence was the Harlequins most important task as Esher threw themselves at the Quins defensive line. The visitors did mount an impressive maul which rumbled over for a try from close quarters, narrowing the lead to 24 – 21 but thereafter the defence held firm.
The newcomers on display were Matt Hopper, who looked a useful acquisition and Richard Bolt, the scrum half, produced an efficient if unexciting display. At fly half Benjamin Urdapilleta kicked wel from hand and kept his backs moving and was always looking for the gap in the defence.
As an exercise the game was no doubt satisfactory but inconsequential. The Nottingham match on Friday when the first team will be on display promises more.