Report: London Irish 24-29 Harlequins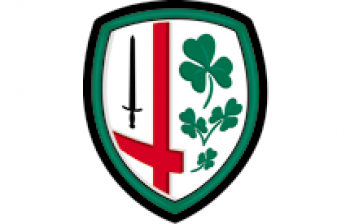 By AlanQuin
September 4 2011
Harlequins started the season with an excellent victory over London Irish in the Double Header at Twickenham. Tries from James Johnston and Ugo Monye and nineteen points from the immaculate boot of Nick Evans gave a final score of 24 – 29 in favour of Quins. The downside was a serious injury to Tom Guest who fractured both bones in his forearm.
Early errors on both sides saw an exchange of penalty kicks as first Evans and then Homer, the Exiles' full-back kicking rather than fly-half Adrian Jarvis, levelled the score at 3 – 3. Soon after, a penalty allowed Evans to find touch near the Irish 10-metre line and as the ball came from the lineout, a break from George Lowe was carried on by Mike Brown who was stopped a metre short of the line in the left corner. The ball was recycled and tremendous forward pressure saw attempts by Robshaw and Robson just prevented from succeeding until eventually the massive frame of James Johnston crashed over for the try. Evans added the extras.
Homer missed with a penalty and a few minutes later when another penalty was awarded opted for an attacking lineout. This also brought a warning to Chris Robshaw from Mr Garner, the referee. The attempted catch and drive from the lineout was easily frustrated but another penalty offence saw Joe Marlar shown a yellow card. Homer did not miss and the lead narrowed to 6 – 10.
Reduced to fourteen men, Harlequins concentrated on ball retention. Not only did they not concede any further points during Marlar's absence but a penalty allowed Evans to increase their lead. Quins continued to exert pressure and Monye was only just stopped by a fine tackle from Hodgson which dislodged the ball as he reached the line. Irish, too missed a golden opportunity as Roche fumbled a clear try-scoring pass with the line at his mercy
Only the injury to Guest, suffered in a collision with Chris Hala'ufia, remained as half-time arrived with the score at 6 – 13.
The Harlequins defence appeared to be still in the dressing room as they failed to focus on the start of the second half. Irish ran back a kick and the ball was fed to Ojo who ran in unopposed for a try that with Homer's conversion levelled the scores. Despite another Evans penalty that regained the lead for Quins, another defensive error allowed the Exiles to create an overlap for Ojo to score a second try and regain the lead. Homer failed with the conversion attempt. 18 – 16.
Quins were immediately on the attack again and pressure brought another penalty for Evans in front of the Irish posts for 18 – 19 and continued Harlequin attacks eventually got the ball to Monye who, with consummate finishing, just scored before a tackle took him into touch. Evans nonchalantly added the conversion from the touchline and Quins had opened a lead with twenty minutes remaining that was never lost again.
A penalty for Homer was matched with another for Evans, kicking immaculately. With three minutes remaining Homer took the opportunity to kick a bonus point saving penalty, Despite all their last ditch efforts Quins were able to resist the attacks and turn over possession to allow Dickson to kick the ball to touch and end the match.
After the match Conor O'Shea was obviously concerned about Tom Guest saying "He's come back after a long period out and I feel for Guesty. It's a shocking thing to happen." Speaking about Chris York, who replaced Guest, he said "He's a young guy with a lot of athletic talent. He's been knocking on the door for a chance and this will be his chance to show what he can do."
Asked about Nick Evans and his absence from the World Cup, a frequent theme of press questioning at this time, and about the result Conor O'Shea would only say "Nick is exceptional. I thought we got control in a number of phases of the match but the two tries we conceded were awful. There is plenty to work on but overall I was happy.