Heineken Cup Report: Gloucester 9-28 Harlequins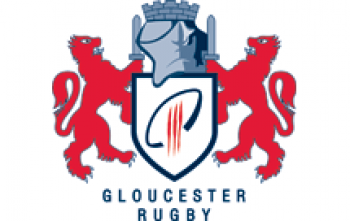 By AlanQuin
November 20 2011
And then it was twelve! And yet another fortress fell to Harlequins' amazing run of victories. Kingsholm revels in its nickname of Castle Grim and no visiting team finds it easy there. Harlequins have not won there for over ten years. So a priceless away win, 9 – 28, in the Heineken Cup Pool Six match is something to savour.
Against a team playing good running rugby, Harlequins produced their most obdurate, physical and committed defence to prevent their line being crossed. Gloucester was able only to muster three successful penalties failing from their own unforced errors and the determined defence of the visitors. But it was not all defence. Given the opportunity they scored and as chances inevitably arrived they took them, scoring three tries and a further thirteen points from the boot of Nick Evans.
It took only six minutes for Quins to set out their stall. Gloucester had the put in to the first scrum of the match, but Quins gained a penalty and Evans duly found touch in the Gloucester twenty-two. A good drive from the lineout took them close to the line. The ball was recycled and passed right to Mike Brown. The full back dummied a pass and then went past three defenders, untouched, to score. Evans duly added the conversion.
Gloucester's response was attack, using the massive Vainikolo as a battering ram. The tactic nearly succeeded as the winger ran over three would-be tacklers and was only forced into touch a metre short of the line by a try-saving tackle from Nick Evans. Quins attempted clearance was charged down and rebounded into the in goal area only for the attackers to knock on over the line. A penalty at the ensuing scrum allowed Burns to open the home account after ten minutes.
Gloucester continued to use Vainikolo as a battering ram, but without success. Evans extended the lead with another penalty. Burns also took three points and then missed with another kick. Then as the half neared its end, Quins struck again. A forward surge into the Gloucester twenty-two with Vallejos and Fa'asavalu powerful in attack eventually saw Matt Hopper, on his debut for Quins, burrow across for a try that needed video confirmation. Evans hit the post with the conversion attempt and the interval arrived with Quins 6 - 15 in the lead.
They increased that lead at the start of the second half as Gloucester went offside at the restart and Evans successful kick added three points. An immediate opportunity for Burns to reply was missed. Then a yellow card for Fa'asavalu for an alleged dangerous tackle allowed Gloucester to score their third penalty and then try to make the most of the superiority in numbers. That they did not manage to do so was due to Quins excellent defence and in particular a superb tackle by Joe Marler dislodging the ball from the grasp of Henry Trinder as he went to score. The sin-bin period ended without further score and another penalty frm Evans increased the lead immediately after.
Gloucester now started to kick penalties to touch but first failed to reach the twenty-two and was successfully defended while at the second the throw was not straight. Passes began to be optimistic and inaccurate. With ten minutes remaining Quins made a comparatively rare sortie into Gloucester's half and when stopped at the twenty-two, suddenly there was Nick Easter breaking clear and heading for the posts. A tackle from a defender as he reached the line led the Shed to believe the ball had been dislodged, but their jeers were silenced when the try was awarded. The conversion made the score 9 – 28 and that was that!
After the match an ebullient and effusive Conor O'Shea was fulsome in his praise of his team. "I am delighted with that. This is one of the hardest places to come and get a result. We looked threatening when we had the ball, and we took our chances. We were clinical. Hats off to the boys. We were magnificent in defence. There is an energy among the players, and we have a hell of a lot of heart. Everyone gave everything out there"
Pressed about the England manager vacancy O'Shea was adamant in his rejection of interest saying ""My job is at Quins, full stop. Players like Chris Robshaw and George Robson have committed to 2015, and I want to commit to them. We feel we are the start of a journey, not even midway through it. I will get a huge amount of pleasure if we are successful and we see a lot of guys go on to represent England. I want to be at Harlequins, and I am going to be at Harlequins."
Gloucester: J May; C Sharples, H Trinder, M Tindall, L Vainikolo (T Voyce 40); F Burns (T Taylor 62), R Lawson (D Lewis 56); N Wood (D Murphy 70), S Lawson (D Dawidiuk 60), R Harden (D Chistolini 70), W James (T Savage 59), J Hamilton, P Buxton (capt, L Narraway 70), A Qera, A Strokosch.
Harlequins: M Brown; S Stegmann, M Hopper (T Casson 73), J Turner-Hall, S Smith; N Evans, K Dickson (D Care 46); J Marler (N Mayhew 72), J Gray (C Brooker 57), J Johnston (T Fairbrother 50), T Vallejos (C Matthews 73), G Robson, M Fa'asavalu (L Wallace 77), C Robshaw (capt), N Easter.

Referee: C Berdos (France)
Attendance: 12, 320