Aston Croall joins Harlequins for two years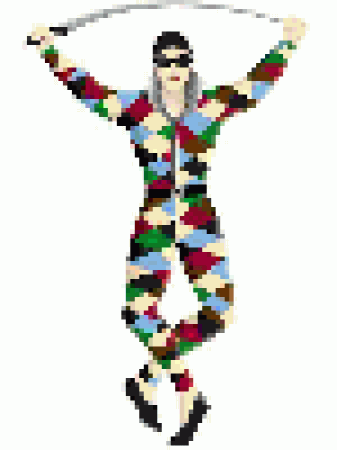 By Prof
June 21 2005
Since the "Saracens Mafia" (Evans, Copsey & Scott) joined NEC Harlequins a few players have made the journey from Watford to The Stoop but there was one that made the move to the Twickenham club before Aston Croall was in senior school - a certain Jason Leonard.

Name:
Aston Croall
Nickname:
Ast
Date of Birth:
10 July 1984
Place of Birth:
Isle of Sheppey
School:
Minster College, Kent
Position:
Loose-head Prop
Height:
5'11" (1.81m)
Weight:
16st 7lbs (105kg)
Previous Clubs:
Saracens, Old Albanians, Sheppey
Honours:
England U21, U19, U18, U16, Schools
Contract:
2 years (until June 2007)
To suggest that Aston Croall may follow in Jase's footsteps may be a bit of a burdon on the 20 year old (he turns 21 on the 10th July), but he has certainly showed a lot of promise so far. He has played for every England representative side from the age of 15 onwards and he was a part of the successful England U21 team that won a Grand Slam for the first time. He has already played alongside the likes of Henry Barratt and Adrian Jarvis for the successful England team.
Croall joined the Saracens Academy in 1998 and played his first game for the Men in Black in October 2002 when he scored a try against Dynamo Bucharest in the European Shield. He spent six months recovering from a broken leg that he picked up getting some game time for Old Albanians against Havant before reurning to Saracens' A team and joining the England U21 team. He is currently in Argentina playing in the Under 21 World Championship where he has played in all three pool games at loose-head but has just been selected to play against Argentina at tight-head.
It seems that Croall was unhappy with the lack of game time he was getting at Saracens where he was third choice loose-head behind Kevin Yates and Nick Lloyd and fifth in the pecking order overall. In Kevin Affleck's Watford Observer article Croall said:
"It's time to move on, I couldn't see myself getting a look in next season as there are four very good props at the club and it's hard to push them out of the way.

"Obviously it's disappointing to have to leave but everybody wants to be playing rugby and I'm no different. If I want to be pushing for England A then I have to be playing first team rugby.

"I had a chat with Dimes and he said it is going to be pretty much the same props as last year. That's fair enough and I understood that. I've now got to take it on the chin and move on.

"It was my first club pretty much and it has surprised all my mates as they thought I was red and black through and through, but this is a big chance for me and I have to be playing rugby in order to progress. We have had some big name players at the club and I've learnt a lot from all of them. When Flats was there he spent a lot of time with the academy boys and I learnt quite a lot from him. Cobus has been immense as well."
Whether or not he'll get a lot more game time at Harlequins with England's Mike Worsley and crowd favourite Ceri Jones currently sharing the number 1 jersey and Ricky Nebbett returning to The Stoop (and possibly another forthcoming signing) at tight-head remains to be seen, but he seems to be an ambitious youngster with a great future ahead of him.
Next season he could well be lining up against his older brother Steve Croall who is a prop at London Welsh also after spending some time at Saracens.
As well as being a good scrummager who is working hard on all aspects of his game Ast has also been a favourite off the pitch at Watford, where he worked alongside theSaracens Community Team. He was even awarded the inaugural Peter Deakin Award for Services to the Community in 2003.
At only 20 (21 at the start of the new season) his signing certainly seems to be a very good one, he could follow in Jase's footsteps and play for us for well over a decade. It is a shame that illness has meant that Mark Lambert is unlikely to play for Quins again otherwise we would have had three of the finest young props in the country, we do still have the 18 year old Alex Rogers who has been playing for England U19 this season.
Welcome to Harlequins Aston, I hope you have a long and successful career with us.
More Harlequins headlines