RL: The Role of half backs: Where we are strongest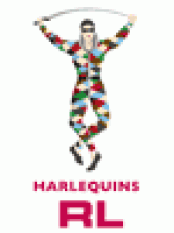 By Ron Knox
February 20 2006
When we look at the back positions in rugby league, I believe the distinctions between the codes are much less. To me this is why the most successful converts to either code have been the sort of outstanding elusive runners that both codes covet. People like Jason Robinson and Henry Paul to Union, and a list as long as your arm to League – John Bevan, Keith Fielding, Martin Offiah to name but a few.

However the half back role is such a pivotal position in rugby league, successful converts are very few and far between. It works the other way too, as Iestyn Harris as found to his cost, who was a stellar talent in league and has never recaptured the same form on his return.

The positions are ostensibly identical at the scrum in both codes. But in general play, both half backs are organisers and play makers, and almost always your principal support players down the middle of the field. Scrum half or stand off, the positions are interchangeable in RL. As we have mentioned before, scrums are not strategically important in the game.

The half backs provide the tactical direction, always having to take the right option at the time; whether to pass or go himself, and is usually the one with the responsibility for an attacking kicking game. Kicking is becoming (ironically some may think) a vital commodity in modern day rugby league, as defences are now so tight, sometimes it provides the best option to score a try. RL has perfected the art of the short grubber kick behind the try line, as the full back collecting the ball will then have to make ground to get beyond his own try line to retain possession, you can't just hoof the ball into touch. If he doesn't, the attacking side gain a repeat set of six tackles as the ball is then drop kicked out from under their own posts.

The game has also developed the tactic of the high bomb from a central position, out to the wings. It puts wingers under a lot of pressure to be secure under a contested high ball, and finds a lot of them out. I've seen the England Rugby Union team use this tactic successfully.

Harlequins Rugby League is very fortunate in having 3 world class talents to choose from at half back. They are the envy of every other club in Super League, and London fans would not swap them for anybody else's half back combinations. In an international perspective the only sadness is that none of them are British – 2 are Australians and one a New Zealander. Half back for some time is an area where British talent is thin on the ground, and currently there are no dominating figures in the position. Sean Long of St. Helens has been tried many times but has signally failed to find his club form in an international jersey. Harris and Deacon of Bradford don't have enough pace. The only bright star on the horizon is Danny McGuire of Leeds Rhinos, but he is a better support player than organiser.

Quins' fans will quickly notice our three stars in the half back positions as they are eye-catching and dominating. Our regular scrum half is Thomas Leuluai, who up to being seriously injured half way through last season was the New Zealand test scrum half. He made his international debut whilst still 18, and is only 20 now. Tommy has everything – pace, vision, passing, elusive running, and a great kicking game. He is superb, and one of the main springs of our side.

At Stand Off we usually see the Australian Luke Dorn, another young player at just 22. Luke was the surprise package a little last season as we didn't know a great deal about him, and probably didn't at first realise just how good he is. A wonderful support player with a mesmeric change of direction, Luke was one of the leading try-scorers in all of Super League last season.

Finally, we come to the guy who many people believe is the star of our side – Australian Mark McLinden, or Marty as he is affectionately known. A versatile player, he often goes at Full back when Luke and Tommy are playing. Marty is just electric – lightning pace, very quick feet, great balance. He can break any defensive line. Playing full back in rugby league gives him the chance to play the game as he sees it, coming into the line when the time is right, and waiting for the offloads from the forwards. It makes him almost impossible to mark. Teams are very wary where to kick to him, as he can hurt them if they give him the chance to run from good field position.

Marty appeared in the Darth Vader promotional literature we did at the last home game. He's one for the female Quins fans to look out for!

Marty, Tommy and Luke are the golden triangle of our side. All I can say is - sit back and enjoy!