Rugby World Cup Fixtures 2019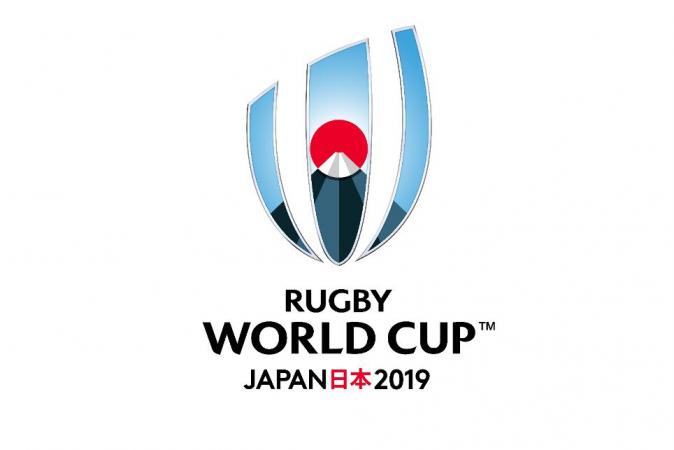 By RugbyFan
September 14 2019
Rugby World Cup 2019: Next week sees the start of England's campaign towards the Webb Ellis Trophy. We wish them all the very best of luck. All matches on ITV or ITV 4
| | | | | | | |
| --- | --- | --- | --- | --- | --- | --- |
| FRI 20 SEP | 11:45 | JAPAN | | v | | RUSSIA |
| SAT 21 SEP | 05:45 | AUSTRALIA | | v | | FIJI |
| SAT 21 SEP | 08:15 | FRANCE | | v | | ARGENTINA |
| SAT 21 SEP | 10:45 | NEW ZEALAND | | v | | SOUTH AFRICA |
| SUN 22 SEP | 06:15 | ITALY | | v | | NAMIBIA |
| SUN 22 SEP | 08:45 | IRELAND | | v | | SCOTLAND |
| SUN 22 SEP | 11:15 | ENGLAND | | v | | TONGA |
| MON 23 SEP | 11:15 | WALES | | v | | GEORGIA |
| TUE 24 SEP | 11:15 | RUSSIA | | v | | SAMOA |
| WED 25 SEP | 06:15 | FIJI | | v | | URUGUAY |
| THUR 26 SEP | 08:45 | ITALY | | v | | CANADA |
| THUR 26 SEP | 11:45 | ENGLAND | | v | | USA |
| SAT 28SEP | 05:45 | ARGENTINA | | v | | TOMGA |
| SAT 28SEP | 08:15 | JAPAN | | v | | IRELAND |
| SAT 28SEP | 10:45 | SOUTH AFRICA | | v | | NAMIBIA |
| SUN 29 SEP | 06:15 | GEORGIA | | v | | URUGUAY |
| SUN 29 SEP | 08:45 | AUSTRALIA | | v | | WALES |
| MON 30 SEP | 11:15 | SCOTLAND | | v | | SAMOA |
| WED 02 OCT | 08:45 | FRANCE | | v | | USA |
| WED 02 OCT | 11:15 | NEW ZEALAND | | v | | CANADA |
| THUR 03 OCT | 06:15 | GEORGIA | | v | | FIJI |
| THUR 03 OCT | 11:15 | IRELAND | | v | | RUSSIA |
| FRI 04 OCT | 10:45 | SOUTH AFRICA | | v | | ITALY |
| SAT 05 OCT | 06:15 | AUSTRALIA | | v | | URUGUAY |
| SAT 05 OCT | 08:45 | FRANCE | | v | | TONGA |
| SAT 05 OCT | 09:00 | ENGLAND | | v | | ARGENTINA |
| SAT 05 OCT | 11:30 | JAPAN | | v | | SAMOA |
| SUN 06 OCT | 05:45 | NEW ZEALAND | | v | | NAMIBIA |
| TUE 08 OCT | 11:15 | SOUTH AFRICA | | v | | CANADA |
| WED 09 OCT | 05:45 | ARGENTINA | | v | | USA |
| WED 09 OCT | 08:15 | SCOTLAND | | v | | RUSSIA |
| WED 09 OCT | 10:45 | WALES | | v | | FIJI |
| FRI 11 OCT | 11:15 | AUSTRALIA | | v | | GEORGIA |
| SAT 12 OCT | 05:45 | NEW ZEALAND | | v | | ITALY |
| SAT 12 OCT | 09:15 | ENGLAND | | v | | FRANCE |
| SAT 12 OCT | 11:45 | IRELAND | | v | | SAMOA |
| SAT 12 OCT | 11:45 | JAPAN | | v | | SCOTLAND |
| SUN 13 OCT | 04:15 | NAMIBIA | | v | | CANADA |
| SUN 13 OCT | 06:45 | USA | | v | | TONGA |
| SUN 13 OCT | 09:15 | WALES | | v | | URUGUAY |
| SAT 19 OCT | 08:15 | WINNER POOL C | | v | | RUNNER UP POOL D |
| SAT 19 OCT | 11:15 | WINNER POOL B | | v | | RUNNER UP POOL A |
| SUN 20 OCT | 08:15 | WINNER POOL D | | v | | RUNNER UP POOL C |
| SUN 20 OCT | 11:15 | WINNER POOL A | | v | | RUNNER UP POOL B |
| SAT 26 0CT | 09:00 | WINNER 1/4 FINAL 1 | | v | | WINNER 1/4 FINAL 2 |
| SUN 27 OCT | 09:00 | WINNER 1/4 FINAL 3 | | v | | WINNER 1/4 FINAL 4 |
| FRI 01 NOV | 09:00 | LOSER SEMI FINAL 1 | | v | | LOSER SEMI FINAL 2 |
| SAT 02 NOV | 09:00 | WINNER SEMI FINAL 1 | | v | | WINNER SEMI FINAL 2 |
View a Printer Friendly version of this Story.
Rugby World Cup Fixtures 2019
Discussion started by Unofficial England Rugby Union , 14/09/2019 18:52
Unofficial England Rugby Union
14/09/2019 18:52
What do you think? You can have your say by posting below.
If you do not already have an account
Click here to Register
.
Edited 1 time(s). Last edit at 2019:11:02:19:48:08 by UnofficialEnglandRugby.
Sorry, only registered users may post in this forum.