Twickenham Tales II - Mosely 1982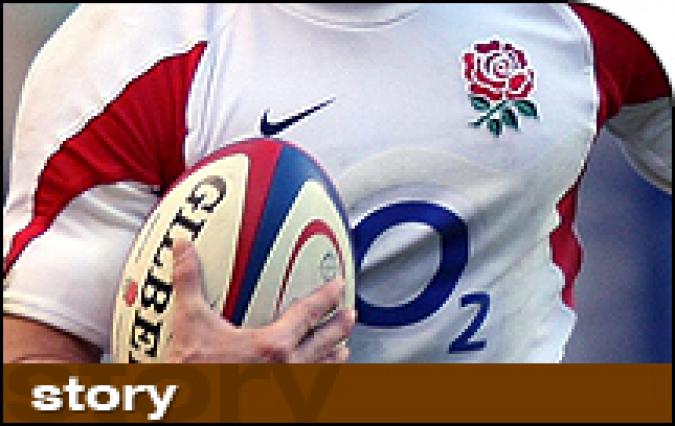 By Strinesian Saleaian updated 27/9/05
September 27 2005
Well we all dream of going to Twickenham and a visit to HQ. However, when you go to Twickenham especially when really young the memory lives with you forever and it is the sort of memory you tell to your grandchildren.
Twickenham Tales 2: MOSELEY 1982
Strinesian Saleanian
Just such a memory has been sent into us from Strinesian Saleaian one of our regular and respected posters on the site. Please note Strinesian assures us he is very, very, very young at the time.
Strinesian says:-
My first visit to Twickenham HQ was (as a very, very, very young lad! - just want to make sure this is ABSOLUTELY understood !!!!!!!!! :)

1982 was the year - Moseley reached the final of the John Player Cup, drawing 12-12 with Gloucester. I manage to work my way across to the steps in the East Stand where the John Player Cup was to be presented.
As I stood there watching, Jonny Desborough (Moseley centre) climbs the steps, he reaches out and takes my Moseley scarf............I never saw it again!
Strinesian also says, memories are actually a bit mixed on this one.

Jon Desborough was a PE teacher at RGS Worcester (where I was a student at the time), who played for Northampton and Moseley. He coached the WRGS 1st XV (I played prop) along with Pete Marquis (who had previously partnered Clive Woodward in the centres at Loughborough). His story is, however, a
very tragic one - after leaving WRGS, he became Head of PE at Liverpool College, but died (I think about 5 years ago, aged 41) when demonstrating
the javelin throwing technique to a class of 11 and 12-year-olds...he slipped and fell on to the blunt end of the shaft, which pierced his eye socket and entered his skull. He died, without regaining consciousness, a few days later, leaving a wife and two children.

On a lighter note, the 1982 Cup result was the first (and only) draw in RFU Knock-out history.

Thank you Strinesian -for sharing your memories with us.
*******
We thought we would just add a few bits of information on Moseley RFU
Moseley was founded in 1873 and celebrated its 125th anniversary in 1998. The team adopted its signature red and black colours in 1874.
Moseley played its home matches at The Reddings, in Birmingham, England, from 1880 through the end of the 1999-2000 season.
picture from Moseley site below
With the start of the 2000-2001 season, Moseley moved to a new home at Bournbrook on the University of Birmingham campus.
Moseley is a member of the English National League Division Two, proudly among the top 40 clubs in England, playing against opponents such as Nottingham, Rugby Lions and Sedgley Park.
Moseley is owned by a consortium of members and supporters who successfully gained RFU approval to run the club in August 2002.