England & Toulon's- Jonny Wilkinson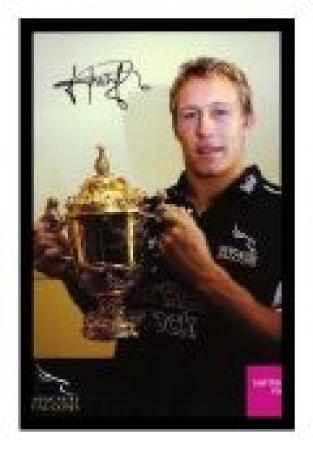 England & Falcon
By Kath Updated 12/8/09
February 5 2007
England & Toulon - Jonny Wilkinson Player Dossier. Information,links to other sites, more than just a profile or fact-file about Jonny. Video Clip of Jonny being awarded the Freedom of the City of Newcastle Upon Tyne. Also discount off a wonderful print by Julian Kirk of www.bigart.co.uk
Player Dossier - Jonny Wilkinson
Age: 27
Height: 5' 10"
Weight: 13st 10 lbs
Date of Birth: 25th May1979
Frimley Surrey
Playing Position: Fly Half -

No: 10
Previous Clubs:
Farnham. Surrey- Newcastle Falcons

Present Club:
Toulon France
Country: Debut 4/2/98 v Ireland - England & Lions
Playing: Over the last 3 + years in and out with injuries
Honours: OBE 2004 New Year's Honours list.
BBC Collection of Photos of Jonny + Collecting his OBE
BBC Sports Personality of the Year - 2003 Awarded the Freedom of the city of Newcastle Upon Tyne
Photo Shoot of Jonny for Gillette - See him shave and talk about the 6 Nations
Jonny Wilkinson Exclusive photoshoot footage
Articles:
In Focus - Jonny A Perfect 10?
If you would like to purchase this wonderful print by Julian Kirk go to www.bigart.co.uk
and put in the following promotional code 10904700 to receive a £5.00 discount off the normal price of £24.99
Making the cost to Unofficial England Fans of £19.99 inclusive of postage and packing.
Prices may be subject to change now!
Interesting Facts:
* He only commits himself to 20 days of commercial work a year so it doesn't interfere with his rugby.
* Wilkinson is close friends with Richard Hill and whenever the team are given time off the pair often go out together.
* His grandfather, Phil, played football for Norwich
* Down Under on the Lions tour in 2001, Wilkinson went into a shark tank with Richard Hill and Martin Corry.
* Wilkinson once impressed himself (and some Middlesborough footballers who were looking on) when he aimed for and hit the crossbar five times in a row during a kicking drill.
BBC Player Profile - written by Jonathan Moore - Rugby Union Editor.
Quotes:
Phil Wilkinson (His Dad) - Christmas Day does tend to interfere with his training regime
Martin Johnson - "Thirty seconds to go, Wilko in front of the sticks to win the World Cup, you wouldn't want anyone else there, would you?"
Nicknames: Wilko, Golden Boots