Bristol v Pirates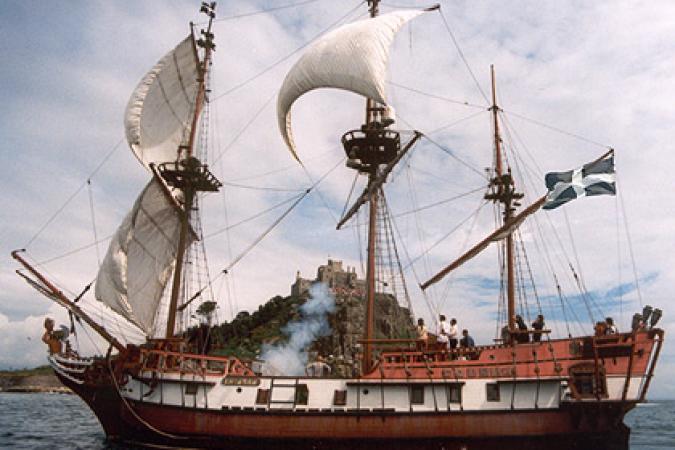 Prepare To Be Boarded
By ML
December 19 2017
With the pre-festivities match with Bristol coming up this Friday evening at Ashton Gate, a look back at the 3 previous visits to Bristol's finest:
Sunday 9th March 2014
Bristol 46-33 Cornish Pirates
Greene King IPA Championship Round 18
Memorial Ground Bristol
Woll: "Bristol's attacking philosophy, which attracted concerns earlier in the season, does now seem to reaping what was sown.
That said it took a good old fashioned 76th minute penalty by Jarvis to finally steady what was an increasingly rudderless Bristol ship after the Pirates refused to lie down and threatened a quite remarkable turnaround with only five minutes remaining.
The Pirates had come expecting a battering in every conceivable manner, knowing that their two earlier wins in the Championship had stung Andy Robinson's charges badly. Both had been unexpected and had been based on both solid and kamikaze defence in equal measure."
https://cornish-pirates.com/archive/13-14/13-14_match_reports/bristol_away.html
Sunday 21st September 2014
Bristol 45 Cornish Pirates 17
Greene King IPA Championship Rd 3
Ashton Gate
Woll: "The season opening from Hell concluded at Ashton Gate more or less as many feared - with the Pirates having to settle in the knowledge that they must prop up the Championship going into Round 4.
No points and no wins doesn't on paper make for good reading – but with Forwards Coach, Alan Paver, being content that his young charges had shown enough mettle up front – this season has still a lot of twists and turns to come."
https://cornish-pirates.com/archive/14-15/14-15_match_reports/bristol_away.htm
Sunday 6th March 2016
Bristol 29 Cornish Pirates 24
Greene King IPA Championship Rd 18
Ashton Gate
Woll: "How close were we to having a Bjørge Lillelien moment in the commentary box of BBC Radio Cornwall this afternoon?
A damn sight closer than some would have had you believe in the run up to this match as – according to all rugby logic – Bristol would surely inflict a 4th straight league defeat on the Pirates.
Given the Cornishmen fielded 14 changes of personnel from last Sunday's home loss to next week's British & Irish Cup quarter final opponents – Doncaster – that may have been understandable. To a degree. More so perhaps considering the wealth of international experience that faced them at the other end of the park."
https://cornish-pirates.com/archive/15-16/15-16_match_reports/bristol_away.html
More Cornish Pirates headlines